Photo Gallery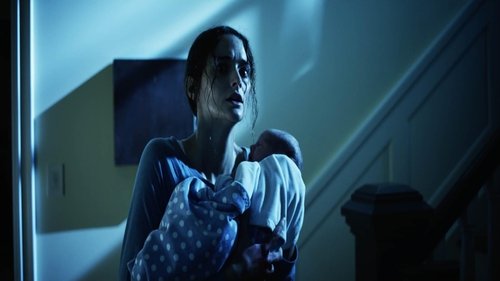 Day 5: Pregnancy Photo This was Fourth of July, TWO MONTHS before I had Owen and my belly was already huge! The pool was my favorite place during those last two months. The only place my shamu sized butt felt light ? #iam1in4 #infantdeath #pregnancyandinfantloss #pregnancyloss #sids #miscarriage #rememberingpeanut
It is such an honor to team up with Dana of @themidnightorange. She creates beautiful clay sculptures and I'm so excited about what she is giving away. The winner can choose the type of wings and the wing color. The options are: the sleeping butterfly wings - monarch collection (original picture), the sleeping butterfly wings - vivid collection (second picture), or the angel baby wings (third picture). Be sure to swipe to see all the gorgeous options! . . To enter: 1. Follow @pregnancylossjourney and @themidnightorange 2. Like the photo 3. For extra entries tag your friends (unlimited entries; 1 tag per comment) or share this post and tag @pregnancylossjourney and @themidnightorange 4. Must be located in the US . . Winner will be announced on October 12th! . . There is no cost to enter. This promotion is in no way sponsored, endorsed or administered by, or associated with, Instagram. We completely release Instagram of liability. By participating in this giveaway, you are also completely releasing Instagram of liability.
Dear Dexter, Our beautiful boy. Here we find ourselves on your due date, 4th October 2017. You were and are our everything but now it won't be today that's etched our minds forever, it'll be the 15th June 2017. The day you were born. The day we got to meet you. 16 weeks too early. 5lbs too light. 20cm too short. Far too laid back like your dad and clearly far too excited about meeting everybody, you just wanted to come too soon. I am so sorry I couldn't save you. I am so sorry that I let you down. You were absolutely perfect; 10 tiny fingers, 10 tiny toes, one beautiful button nose. You had lovely long legs, just like your dad and you had the most beautiful face. What I would give just to hold you again, take in your beautiful newborn scent, give you Eskimo kisses and hear your dad make all his promises to you again. You were simply perfect. Nothing other than perfect. Not too perfect for this world. Just right. If only I'd been able to hold on to you for just a few more weeks. Yet your Dad and I know this isn't possible. We have accepted that we will never get to parent you like we wanted to but what we do know is that we will carry on living for you; giving you the legacy you so rightly deserve. Here is one of our first and last family photos. What's different is that, a few hours later most families get to take their newborn home. Not us. We had to leave in shock, grief-stricken having said goodbye forever to you and carrying your memory in a little box. My darling, darling boy. My heart hurts, it has been broken into a million pieces, I will never get over the loss of you - instead I'll learn to live with it, I'll learn how to parent you in a different way and I'll learn how to make you proud every damn day. I love you beyond measure and I will until I draw my last breath. I promise we will think of you, talk about you and remember you always. I'll always be a little bit broken and I'll miss you forever. All my love always, Mummy xxx #stillbornstillloved #stillbirthawarenss #dexterbearhopkins #dextersduedate #stilldextersdad #stillamama #wevemadeit #wadingthroughshit #missyoueveryday #thinkingofyoualways #wishyouwerehere #lifeafterloss
October is Pregnancy and Infant Loss Awareness month. I am one in 4 but have experienced this twice - Payton Alexander born 1/27/02 went to heaven 2/26/02. Never got to take him home but got to look in his eyes and hold him. Addison David stillborn at 26 weeks on 5/6/07. Holding him was joyful and gut wrenching at the same time. He may have been stillborn but he was STILL born! #october #pregnancy #infant #breakthesilence #love #ministry #baby
The scent of certain things can trigger emotions. Some good (like chocolate cake baking), others less good (hospital smells). In the latest blog post (link in bio or Joyhopelove.com/blog), I share many of the scents and smells that trigger an emotional response in me. I'd love you to read the post and then let me know, what are your trigger smells? Share in the comments below. ???