Jigsaw Posters
Photo Gallery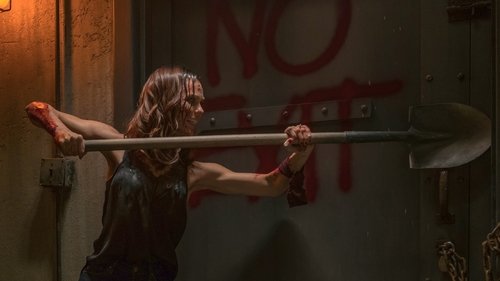 Bluray/Funko Pickups For This Month.. #funkopop #popvinyl #bluray #4k #movie #cinemajunkie #cinema #guardiansofthegalaxy #sleepyhollow #ufc #walkingdead #chucky #bluraypickup
jigsaw // day 16/31 of #31DaysOfHalloween (clothes painted on) . . . . . . . . . {#halloween #halloweenmakeup #makeup #saw}
Let's play a game. #HorrorMovieCharacters #Jigsaw the choice is yours.
NOW LIVE ON #madeyewlook! #JIGSAW!! @Saw – ready and willing to serve as your newest disciple... (insert uneasy music here). ALSO. NOT ONLY IS THIS VIDEO SPONSORED BY #JigsawMovie, BUT THEY ALSO GOT THE ACTUAL AUDIO CLIP OF @tobinbellofficial SAYING "HELLO LEX" IN THE BEGINNING!! ITS REAL. ITS. REAL. I cannot say THANK YOU ENOUGH. ALSO - You guys will be able to get FREE TICKETS to see the movie while supplies last in the description of this video!! I am so excited, you guys have no idea how much this made my #Halloween. Jigsaw is in theaters on 10/27! Video link in my bio! #jigsawsaves #ad
Just want to thank all my new followers as well as all my older followers !!! It means so much to me that you follow me because of my art!!! I really appreciate you and hope that I can impress you some more in the future!!! We're already halfway through Inktober 2017!!! So excited!!! Thank you all!!! #inktober2017 #inktober #illustrator #drawing #socalartist #ocartist #ocart #halloweenart #monsterart #panslabyrinth #theslenderman #ghosts #thegrimreaper #pennywise #zombies #werewolf #thecreatureoftheblacklagoon #godzilla #frankenstein #drjekyllandmrhyde #theheadlesshorseman #alienversuspredator #theaddamsfamily #fanart #thankyoufollowers #illustration #illustrator
Jigsaw: Trailers and Videos
JEFFY MEETS JIGSAW!!!!!!
Jigsaw The Official Video Game (Saw Game)
Jigsaw (2017 Movie) Official TV Spot – 'Tips'
SAW JIGSAW Trailer #2 NEW (2017) Horror Movie HD
Tobin Bell, Mark Burg & Oren Koules Speak On Their Film, "Jigsaw"
You May Also Like