Saving Capitalism Posters
Photo Gallery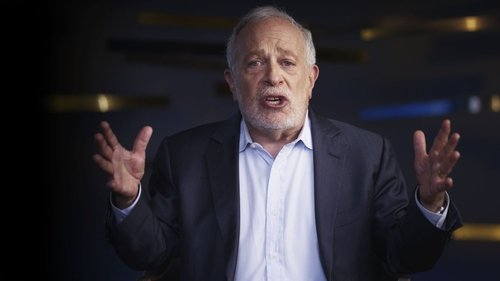 Had such a great time @aol @buildseriesnyc talking with @bjonescooper about the madness of the financialized world we live in and why this play really matters! Link to the whole conversation in my profile ?? #junkplaylct #onbroadway #fightback #beinformed #followthemoney #adamsmith #wealthofnations @rbreich #forthemanynotthefew
Just some light summer reading before tonight's convention speeches. #robertreich #progressive #book #reading
@savingcapitalism so proud to have worked on this important #film with @rbreich and the whole team! is out Nov 21st on Netflix!!
Got my copy signed and listened to an awesome lecture ??? @robertbreich #robertreich #savingcapitalismforthemanynotthefew
#poster for #Netflix #SavingCapitalism @netflix
One of my favorite reads coming to Netflix. #savingcapitalism
Reading about economics . . . . . #robertreich #blackandwhite #tired #iwanttogohome
My final gig engineering for @robertbreich at North Gate Studios. Great discussion about money, politics and the future of America. Thank you for the memories, Bob! #philosophytalk #reich #americanpolitics #savingcapitalism
Hey, @realdonaldtrump , before you take the entire country down with you, I suggest this be one of the books you read. I promise you, it's going to be a lot more beneficial than surrounding yourself with all those buffoons you're selecting. #robertreich #onelove #notmypresident
#savingcapitalism
Just got my signed copy of Saving Capitalism by #robertreich from the #kickstarter #savingcapitalism
In #SavingCapitalism former Secretary of Labour Robert Reich gets right to business.
Saving Capitalism: Trailers and Videos
Is capitalism outmoded?
Robert Reich On 'Saving Capitalism': Citizen Activism Is Giving Me Hope | Morning Joe | MSNBC
Why capitalism has become too gentle
Peter Hitchens EVISCERATES Marxist George Galloway On Communism and Bolshevism vs Capitalism
Saving Capitalism Official Trailer HD (2017) | Robert Reich | Documentary Movie
Netflix Premieres for November
Is capitalism outmoded?
The End of Capitalism as we know it - Paul Mason
Why capitalism has become too gentle