Photo Gallery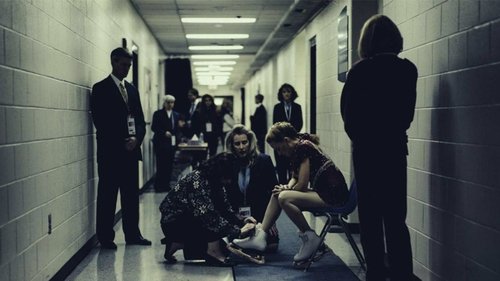 "i want you to think about this long and hard" "that's what she said" "don't. don't you dare" (i love the office oml AHHH bless @sebstan.af for this meme) and like random thought i'm listening to fallout boy rn and i think i'm gonna have a mental breakdown ! . . . #sebastianstan #thewintersoldier #seabass #sexyseabass #384 #chubbydumpling #buckybarnes #captainamerica #captainamericathewintersoldier #thecovenant #chasecollins #romanian #onceuponatime #madhatter #jefferson #politicalanimals #tjhammond #kings #gossipgirl #carterbaizen #thebronze #lancetucker #themartian #chrisbeck #wehavealwayslivedinthecastle #imnotthere #loganlucky #proudfan
I'm so lucky to have so many great people in my life. Thank you so much @silvermuseart for this bracelet! It's never coming off. @imsebastianstan LOOK AT HOW COOL THIS IS. LOOK AT IT. — #sebstan #sebastianstan #sebbiestan #itonyamovie #jeffgillooly #onceuponatime #jefferson #jeffersonhatter #captainamerica #wintersoldier #buckybarnes #jamesbuchananbarnes #384 #chubbydumpling
Photo Tee Design For Female Owned and Operated Skate Brand. Available in Purple, Red or Black. DM me to get one from the ladies at Bitch. $17 . . . . . . . #tonyaharding #photo #tee #phototee #violence #female #skate #femaleowned #femaleoperated #femaleownedandoperated #femaleownedandoperatedbrand #femaleownedandoperatedskatebrand #bad #bitch #bitchskates #olympics #girl #girlsthatskate #womenthatskate #trademarked #trademarkinfringement #ceastanddesist
#margotrobbie #bobbycannavale #sebastianstan #allisonjanney
So cute! I can't wait to see ITonya!! #allisonjanney #ohmyjanney #ajisqueen #ajisperfection #itonya
? Sebastian Stan at the I, Tonya Los Angeles premiere (5 December 2017) #SebastianStan #ITonya #JeffGillooly #MargotRobbie #TonyaHarding
@margotrobbie shared a moment with the real figure skater Tonya Harding at the Los Angeles premiere of #ITonya. (Photo by Broadimage/REX/Shutterstock)
"suck my dick"? [? movie: New clip of Sebastian in "I, Tonya"]
? Sebastian Stan at the I, Tonya Los Angeles premiere (5 December 2017) #SebastianStan #ITonya #JeffGillooly #ChaseCrawford
@allisonbjanney x @taraswennen at the @itonyamovie Premiere ??|| love being a part of such an incredible styling team!!! ??
The #sebastianstan / tribute week continues with this pic from director Craig Gillespie's birthday party. We told Craig he should come shoot billiards with us, and when he showed up, there was a sizable surprise party waiting for him. There was cake, and alcohol, and the night ended with us begging Sebastian to come to Craig's dance party. The kid now owes me a dance party AND karaoke. #margotrobbie #allisonjanney #juliannenicholson #craiggillespie #bobbycannavale #caitlincarver #mckennagrace #rickyrussert #anthonyreynolds #bojananovakovic #neon #30west #miramax #aifilm #luckychap #clubhousepictures #film #movies #LA #NYC #atlanta #awardsseason #figureskating #tonyaharding #nancykerrigan #winterolympics
Partial Squad reunion last night at the premier last night. It's a fantastic movie. Margot is sensational. All around fantastic performances. I love how this movie roots for the little gal. You leave the theater moved and happy. Congratulations to the whole Lucky chap crew!!
Tremendous fun. @angelikafilmcenterny #movies #tonyaharding #margotrobbie #allisonjanney #figureskating #olympics
In theaters TOMORROW, @itonyamovie out in NYC and LA. Please go check it out and see what it was like to drive with @pwhauser who doesn't drive. He and I will be driving around New York City doing Q and A's so keep an eye out for two suspicious looking people. #phillipbakerhall
@imsebastianstan ➖ The Last Full Measure Movie Still ? . . . #sebastianstan #thelastfullmeasure #buckybarnes #jamesbuchanan #jamesbuchananbarnes #sargeantbarnes #wintersoldier #captainamerica #civilwar #papichulo #myboo #mylove #memelord #memeit #chubbydumpling #384 #seb #sebby
I, Tonya: Trailers and Videos
Sebastian Stan opens up about 'I, Tonya' and being called Mark Hamill's doppelganger
I, Tonya Q\u0026A
I, Tonya - Trailer - REACTION!!
Screenwriter Steven Rogers ('I, Tonya') chats exploring 'perception of truth' in Tonya Harding film
MovieBob Reviews: I, TONYA
Sebastian Stan Talks 'I, Tonya' \u0026 Auditions for Luke Skywalker | MTV News
Robbie champions 'suprising' and 'thrilling' 'I, Tonya'
Tonya Harding movie tries to set the record straight
I Tonya Movie Review
I, Tonya Movie Review: Margot Robbie Enters the Oscar Race
I, Tonya - Official Movie Review
I, TONYA [Clip] – Mirror – In theaters starting December 8th
Allison Janney on What Tonya Harding Thinks of 'I, Tonya'
Tonya Harding Makes Surprise Appearance at 'I, Tonya' Premiere -- and Shuts Down the Carpet!