Claire's Camera Posters
La caméra de Claire Photo Gallery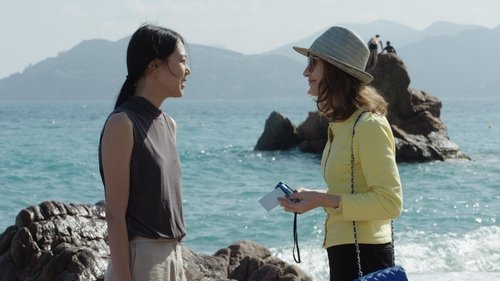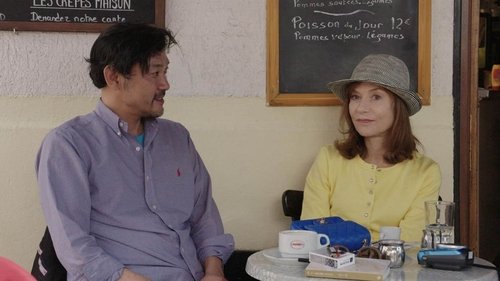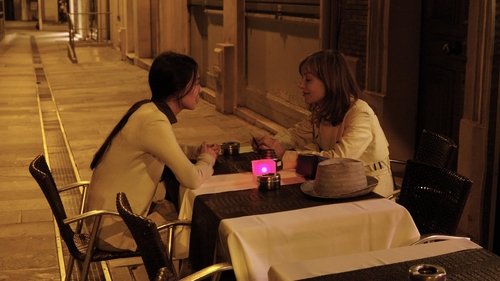 Kim Min Hee is always a fragile and beautiful child in Hong Sang Soo's film. #hongsangsoo #kimminhee #siff
#clairescamera
This woman is incredible?#isabellehuppert #cannes2017 #clairescamera
Probably greatest living director from Asia #hongsangsoo #cannes70 #cannes2017 #cannesfilmfestival
"The only way to change things is to look at them very slowly." The role of observation is meticulously analyzed. Hong Sang-Soo's Claire's Camera is a great way to start the day. #hongsangsoo #MIFF2017
Cara de "casi última peli" #mdqfilmfest #cinema #lastday #clairescamera
#MIFF2017 - Film 7: #ClairesCamera. My first of three Hong Sang Soo films at MIFF. It takes some balls to make a film about your infidelity starring the woman you had an affair with. A terrific film.
MOVIE REVIEW: We nearly fell asleep while watching #ClairesCamera. It's a pointless, ineffective, dull arthouse film that's a task to get through and is an exercise in how not to make a movie. We figured it was made by an inexperienced director working with a micro-budget who was somehow lucky enough to get two accomplished actresses (#IsabelleHuppert and #MinheeKim) to star in his film around they time they would have been at #Cannes. We assumed this, in large part, due to the quality of its camerawork, its overly long transitions, its painful and unnatural flow, and the fact that Huppert wears a hat with a tight stripe pattern which did not agree with the cameras used to film the picture. It turns out, the man behind the camera is a very capable and seasoned filmmaker. He has been working over 20 years and has 25 directorial credits under his belt. If this film is any indication of his quality of work overall, it doesn't particularly make us want to seek out more of it. Maybe we just don't "get it," but people literally walk around talking for  69 minutes and we learn and feel nothing during that time. Our rating: 2/10! #moviereview #lololovesfilms See the FULL REVIEW by clicking the link in our @lololovesfilms bio/profile above, or visit us on the blog here: http://bit.ly/LoloCLACAM
Waiting to see by #HongSangsoo with #IsabelleHuppert #afifest #afifilmfest #afifilmfest2017 Hanging with #franksinatra #nancysinatra
Too loose and low stakes a film to work in a meaningful way—this is a disappointing effort by Hong Sang-soo ~ 3★/C+ [ Dir. Hong Sang-soo | 2017 | France/South Korea | Drama/Comedy | 69 mins | PG ] CLAIRE'S CAMERA / © Finecut #hongsangsoo #kimminhee #isabellehuppert #france #southkorea #cannesfilmfestival #camera #drama #comedy #dog
It begins.. #ClairesCamera #VIFF
Claire's Camera: Trailers and Videos
WHEN ELLEN THROWS A PIRATE BIRTHDAY PARTY FOR YOUR LITTLE BROTHER
*Family, DO NOT Watch* Christmas shopping for my family black friday weekend vlog!
SQUISHIES FROM CLAIRE'S \u0026 SANRIO HELLO KITTY!
WAKING UP IN A POOL!! **CRAZY PRANK** (24 Hour Overnight Challenge)
WE GOT A JOJO SIWA SURPRISE!
INSIDE DISNEY ANIMATION STUDIOS!
LITTLE GIRL GETS WHAT SHE WANTS
LICENSED SQUISHIES AT CLAIRE'S?! 😱❤️ // Vlog \u0026 Haul #5
You May Also Like