Photo Gallery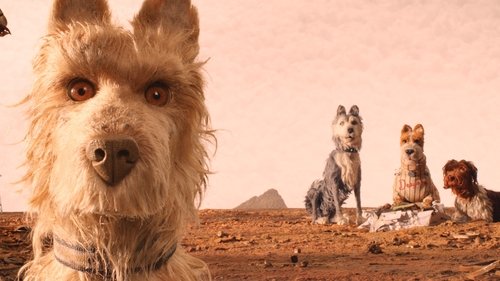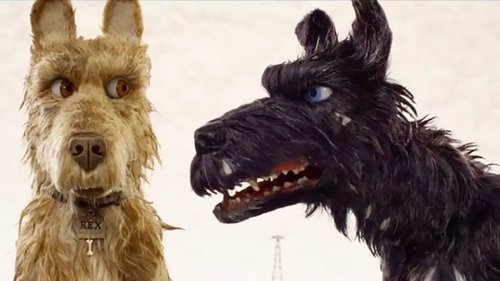 Don't you think that's me in the movie poster! Rex (aka Ed Norton) in Wes Anderson's Isle of Dogs. #bergerpicard #edwardnorton
Nit de la cremà. #falles #valencia #fire #statue #theend #nothinglasts #shotoniphone #shotwithlove #vscox #vscocam #wesanderson #igersvalencia
trying out @VSCO's @IsleofDogsmovie presets, this place would be awesome for a Wes Anderson film
Congrats to @isleofdogsmovie for winning the #audience #award at @sxsw! #sxsw #sxsw2018 #sxswfilm #premiere #wesanderson #billmurray #jeffgoldblum #filmfestival #austin #austinfilm
Who's excited??!! ??? #TheIsleOfDogs #20thApril Via: [email protected] #wesandersonfanclub #IsleofDogs
Midterm papers are tough until you remember Wes Anderson is releasing a new film this weekend. I'm SO excited! #isleofdogs
#VSCO just released new filters in collaboration with #IsleofDogs. I love dogs, movies, and isles. And Wes Anderson. #Dogs3
Loving the new @vsco presets of #IsleofDogs. Quoting @chrsschlkx - Ps. Is this @accidentallywesanderson-appropriate??
It's so chilly in NYC that I had to buy a new coat. Not complaining though, I had my eye on this (faux) shearling coat anyway ✌️
Dear @wesandersonofficial I have been looking and looking for presets based on your style since I learned editing. Hooray @vsco how fun! #cats #catstagram #orangecatsofinstagram #vsco
'isle of Dogs' (#IsleOfDogs) screening. Opens in theaters Friday, March 23. #Buzzed
Isle of Dogs is amazing! Tonight I got to go to a prerelease screening of it, and if you know how much I love Wes Anderson you'll know that this was exciting for me. ? . . . #wesanderson #foxsearchlight @isleofdogsmovie @foxsearchlight #indianpaintbrush #movie
DOG PARK ? . . . . . . #filters#vsco#isleofdogs#seattle#freeway#gloom#drizzle#capitalhill#vegan
And sometimes, you end up runnng lights for a movie premier at work, and the majority of the cast comes onstage ;) #wesanderson #somanycelebs #butwhereisscarlettjohansson
#Repost @isleofdogsmovie ・・・ In most general counsels, Chief is the sole nay-sayer. He's often outvoted. In select theaters March 23. #IsleOfDogs
Wes & Jase. @foxsearchlight #foxsearchlight
Beautiful people of #IsleOfDogs with beautiful adoptable puppies. Liev Schreiber, Courtney B. Vance, Bob Balaban, Koyu Rankin, Tilda Swinton and Jeff Goldblum. (I died, went to heaven, etc.) ❤️??
I know just how she feels. But a pooped puppy is better than a pooping puppy. Stay tuned, folks! So much fun stuff to come! @foxsearchlight @isleofdogsmovie junket @bestfriendsanimalsociety @bfas_ny #SaveThemAll
I am in love with these photos ???? #jeffgoldblum #puppies #cute #adorable
#Repost @isleofdogsmovie ・・・ No other master has come to Trash Island. The Alpha Dogs have decided to help Atari or die trying. In select theaters March 23. #IsleOfDogs
???? #thanksgoogle #teampixel #wesanderson #screening #popcorn #goodboy
A wiry, wire-haired mutt with a spiky, mottled coat and the eyes of an Arctic sled-dog. His ribs stick out like a cast-iron radiator. He is Rex. #IsleofDogs
I got to see this amazing movie. Thank you Wes Anderson. Review is coming soon. #wesanderson #animation #stopmotion #foxsearchlight #billmurray #edwardnorton #gretagerwig #tildaswinton #bryancranston #scarlettjohansson #dogs #dogs? #animatedfilm
Ready to watch #IsleOfDogs
Stuck for plans this weekend? Our *NEW* weekly listings are up now up (link in bio) including our #Weekend #filmcrawl - #SATURDAY 25TH MARCH #WesAnderson #MoonriseKingdom @picturehousecentral 13:00 (a short tube interval) then you're off to @regentstreetcinema for @SoundScreenFest presents: A Shot of Whisky at 18:00. Get on it! #film #cinema #london #gettickets #tellyourfriends #centrallondon #cinephile #music #musicdocumentary
"Isle of Dogs" is the new film by Wes Anderson. Crazy as shit. There's a trailer at: https://www.youtube.com/watch?v=dt__kig8PVU. Meanwhile a bunch of the sets and puppets created for the animation are on show at London's luridly brutalist arts location, 180 Strand, where they've set up a sort of Japanese noodle bar, a recreation of another set from the film. Bat shit crazy. You've read enough; go see. (Should that be a colon or semicolon? Never did work out the difference.) #180strand #wesanderson #noodlebar #ilovelondon #dogs #dogstagram #filmbuff #animation
Bill Murray cracks up Tilda Swinton at ISLE OF DOGS press conf. Fun times. (Not to neglect the great Courtney B. Vance). @foxsearchlight #foxsearchlight #foxsearchlightpictures #isleofdogsmovie @courtneybvance
I have a pretty cool job. #filmliveshere
I love you, but you don't know what you're talking about. Watching Isle of Dogs on the big screen tonight ? #wesanderson #moonrisekingdom #suzyandsam
Oracle, a she-pug with visions of the future. And me, Jupiter, a St. Bernard. I've been told I have the bearing of a Roman senator. #IsleOfDogs
Isle of Dogs: Trailers and Videos
Isle of Dogs TV Spot - Somebody is Up to Something (2018) | Movieclips Coming Soon
Isle of Dogs Movie Clip - Kobayashi's Isle of Dogs (2018) | Movieclips Coming Soon
25 Facts About Isle of Dogs
Jeff Goldblum: Isle of Dogs with Wes Anderson, filming Thor in Australia
Interview Kunichi Nomura \u0026 Greta Gerwig ISLE OF DOGS
Isle Of Dogs Green Screen
Next - Cinema - Isle of dogs \u0026 Sherlock Gnomes - 19 Mars 2018 - Show - Vizion Plus
ISLE OF DOGS | Making of: Animators | FOX Searchlight
Jeff Goldblum Recorded His Part In 'Isle Of Dogs' Over The Phone - CONAN on TBS
ISLE OF DOGS | 'Okay It's Worth It' Clip | FOX Searchlight
Bill Murray Talks About His New Movie 'Isle Of Dogs,' Which Any Dog-Lover Will Want To See | TODAY
Interview Bryan Cranston ISLE OF DOGS
ISLE OF DOGS | 'You're Nutmeg' Clip | FOX Searchlight
Isle of Dogs | Official Trailer | HD | NL/FR | 2018
Isle of Dogs Review (2018)
ISLE OF DOGS | 'Dog Zero' Clip | FOX Searchlight
Jeff Goldblum Talks About His New Movie, 'Isle Of Dogs' | TODAY
'Isle of Dogs' stars salute film's political message
Top 5 Isle of Dogs Facts You Didn't Know
'Isle of Dogs' review by Justin Chang | Los Angeles Times
ISLE OF DOGS ¦ 'SPOT CAST TEAM' ¦ 30' TV SPOT
Isle of Dogs Movie Clip - Dog Zero (2018) | Movieclips Coming Soon
ISLE OF DOGS | 'Kobayashi's Isle of Dogs' Clip | FOX Searchlight
360° | ISLE OF DOGS | Behind The Scenes (in Virtual Reality) | FoxNext VR Studio
ISLE OF DOGS | Cast Interviews | FOX Searchlight