Photo Gallery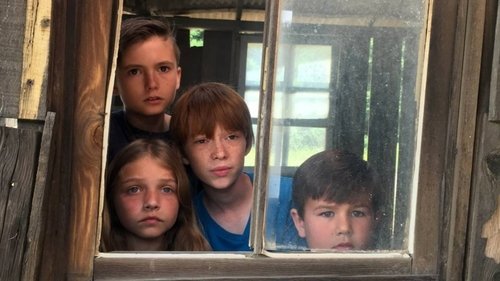 Cool art for the upcoming A Doggone Adventure! Sydney, Jayden, Walker and me. #featurefilm #youngactors #eristalentagency #filmart
In this universe anything is paw-sible! The Doggone trilogy is almost complete!! The third movie, A Doggone Adventure will be out soon. I've had so much fun filming these over the last couple of years. ?? #trilogy #doggonetrilogy #team5films #youngactors #jessiethedog #featurefilm #eristalent
Happy 2018!! ✨ I'm excited for A Doggone Adventure - the last movie in the Doggone trilogy - to come out this year! Can you spot me in the cover (+ on the back)? #adoggonetrilogy #eristalentagency #dogmovie #featurefilm
Movie Review ?Be sure to watch my movie review of A Doggone Adventure Directed by #TonyRandel Full Review: Link in Bio @kidsfirstcoming_attractions Available now on DVD and digital from @vision.films Awesome Talent @walker_hudson_mintz @officialjaydenhedden @jonathantysor @officialdilan @justjessethejack @vision.films #TonyRandel
Save the Date! A DOGGONE ADVENTURE Coming March 20! @vision.films #teamfreddy #freddyjohnjames #team #five #films #actor #comedy #family #fun #instadaily #instagood #instagram #follow #like #love #happy #monday #mondaymotivation
Thanks @nathalia_0510 for the A Doggone Adventure review ? ・・・ Movie Review ?Be sure to watch my movie review of A Doggone Adventure Directed by #TonyRandel Full Review: Link in Bio @kidsfirstcoming_attractions Available now on DVD and digital from @vision.films Awesome Talent @walker_hudson_mintz @officialjaydenhedden @jonathantysor @officialdilan @justjessethejack @vision.films #TonyRandel @chuckcirino @tonyfilmmaker @justjessethejack @freddyjohnjames @jaretsacrey @paullogan88 @kurtyaeger
Going in for ADR tomorrow for #ADoggoneAdventure ?? This movie completes the Doggone trilogy and should be out next year! #adr #moviemaking #youngactor #eristalentagency #trilogy #doggonetrilogy
In the zone ??? final touches during ADR for A Doggone Adventure ? #inthestudio #work #youngactor #eristalentagency #adoggoneadventure
The Doggone trilogy is almost complete! A Doggone Adventure is coming soon!!! I've had so much fun working on these movies and I can't wait to share all of them with you!? #adoggoneadventure#adoggonehollywood#adoggonechristmas#childactor#actor#jaydenhedden#dogs#featurefilm#christmasmovies#trilogy
4 Days 'Til Christmas! Read what @jonathantysor has to say about working on A Doggone Adventure, his Skittles commercial and more! www.star-kidz.net #youngactor #adoggonechristmas #adoggonehollywood #oldnavy #skittles
The screening of A DOGGONE ADVENTURE today was so much fun! It'll be out March 20. ? #familymovie #eristalentagency
#Repost Thanks @nathalia_0510 for the review of A Doggone Adventure!? ・・・ Movie Review ?Be sure to watch my movie review of A Doggone Adventure Directed by #TonyRandel Full Review: Link in Bio @kidsfirstcoming_attractions Available now on DVD and digital from @vision.films Awesome Talent @walker_hudson_mintz @officialjaydenhedden @jonathantysor @officialdilan @justjessethejack @vision.films #TonyRandel
Look at this cool pic from A Doggone Adventure! Coming soon!!!??#featurefilm#adoggoneadventure#adoggonechristmas#adoggonehollywood#childactor#actor#wawkids#jaydenhedden
A Doggone Adventure: Trailers and Videos
The Fancy Gentleman | A Mickey Mouse Cartoon | Disney Shorts
This Dog Can Dance! Jesse's Adorable Dog Trick
Helping a Sick Kitten | The Incredible Dr. Pol
Husky Demands Lots of Love and Pets
Doggone Travel+Adventure Guide
A Doggone Adventure - Official Trailer HD (2018)
A Doggone Adventure by Nathalia J.
Huskies Meet the Baby
Diva Husky Wants Milkshake | Dog Gone Day
A Tiny Turkey Takeover! - Season 2, Episode 7 | Barnyard Babies with Dr. Pol
LIVE Husky Q\u0026A and Shelby Surgery Updates
(WTH IS HAPPENING?!) ONE MAN HIDE AND SEEK CHALLENGE WITH WINNIE THE POOH!
This Adorable Dog Found a Home and Can't Stop Smiling
Nothing Like That Fresh Puppy Smell - Season 2, Episode 8 | Barnyard Babies with Dr. Pol
OUR PUPPY MEETS ANOTHER ANIMAL?! Ep1. Village Chronicle's | *PRIZE GIVEAWAY*
Oakley has a Swirly Fur Lump