Photo Gallery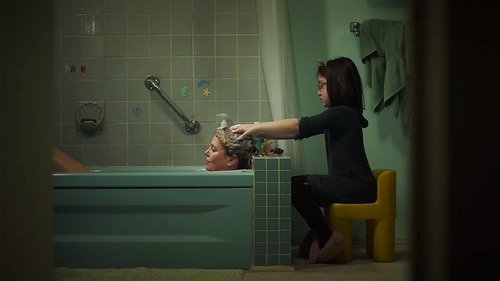 Fun times at the Moms' Night Out event hosted by #Refinery29xTully! Caught a preview of @TullyMovie which opens nationwide on May 4th. Stay tuned for my movie review in the coming weeks! AD #Tully #MomsNightOut #LadiesNightOut #FocusFeatures #momblogger
Loved this wall of digital movie posters at my @tullymovie screening tonight. So many amazing movies coming to theaters and #Tully definitely needs to be on your must see list! Catch it in theater May 4 from @focusfeatures. #partner #Refinery29xTully
Thank you @refinery29 @tullymovie @charlizeafrica #refinary29xtully #tullymovie #sneakpeek #selfie #charlizetheron #ronlivingston #meckenziedavis #repost
#charlizetheron #momslive #mom
#Atlff Ugh. Dragged myself outta bed for this masterclass with #jasonreitman #Tully ???? . . @atlfilmsociety @atlfimfestival #film #Canadian?? #director #diablocody #filmwife @jasonreitman
? #charlizetheron #charlize #Tully #Tullymovie #sffilmfestival
#ad Having a great time & enjoying delicious eats at #Refinery29xTully! #Tully @tullymovie #macarons #food #cocktails #yum #losangeles #movietime #letseat
#Repost @tullymovie (@get_repost) ・・・ For anyone who ever wanted a break. #TULLY #MackenzieDavis #CharlizeTeron #tullymovie
Modern(ish) edit with Elizabeth Olsen as Cersei! • What do you guys think? Should I do more like this? • • • #asoiaf #jonsnow #tyrionlannister #aryastark #jaimelannister #daenerystargaryen #sansastark #branstark #eddardstark #catelynstark #cerseilannister #robbstark #samwelltarly #stark #greyjoy #arryn #lannister #baratheon #targaryen #tyrell #martell
I love U so much. ♥️ #charlizetheron #Tully #Tullymovie
@charlizeafrica is telling me about her big transformation for @TullyMovie! More tonight on @extratv. #Tully
Where's the snooze button on life? #TULLY
COMING IN MAY! The new film from Diablo Cody & Jason Reitman (one of our fav Canadian writer / director's) who also did Young Adult and Juno! Can't wait! #Repost @tullymovie with @get_repost ・・・ Where's the snooze button on life? #TULLY #kwawesome
Watch my video review of #Tully #tullymovie only at YouTube.com/ramascreen1 or go to the link in my bio.
Upcoming Films Scheduled for the week of April 27: "Finding Your Feet" and "Final Portrait" Scheduled for the week of May 4: "Tully" Tickets will be available soon. Visit our website for more information about these films. ——– #findingyourfeet #finalportrait #charlizetheron #nwbg #nbny #newburgh #newburghwaterfront #hvlife #hudsonvalley #upstateny #hudsonvalleyliving #downingfilmcenter #orangecountyny #visitorangecountyny #indiefilm #slightlyupstatenewyork #slightlyupstateny #hudsonvalleynewyork
Our God Daughter with Tully. She gave him love and a cheerio lol. He is so good with her and gentle. Her new protector ❤️ #rosaliefaye #dogsofig #love #boerboel @puccijoseph @the_rice_queen @feardilis
About to get ready for the LA @tullymovie premiere tonight!! Which shoe do you think I should wear? ?????❓❓ #TULLY #la #moviepremiere #youngactress #excited #shoes #redcarpet
Maisie with her boyfriend. Tags Beyond The Wall: #gameofthrones #gameofthronesmemes #got #gotmemes #daenerystargaryen #stormborn #targaryen #valyria #eastwatch #westeros #winterfell #stark #targaryen #lannister #tyrell #martell #ellariasand #kingslayer #olennatyrell #ramsaybolton #jonsnow #nedstark #whitewalkers #kinginthenorth #cerseilannister #jamielannister #sophieturner #emiliaclarke
Breathtaking?♥️ #myqueen #charlizetheron #elleusa #cover #stunning #gorgeous ?: Mario Sorrenti
Be a dragon??
Tully: Trailers and Videos
KayDoe x BandUpJay - Tully Roccin
Jon Eats Carrots #387 Tully Trailer Song
How to Combat Bad Vibes - Sonia \u0026 Sabrina Choquette-Tully
374 Strong Road Tully NY 13159 Log cabin
Tully (2018) Tráiler Oficial #2 Subtitulado
Australian BTW, Tully Tries To Be Nice, Bee Pulls An RP BTW, Bee's Pantsu [Stream Highlights]
Tully | Unofficial Soundtrack Song | Let it Fly Away
TULLY - Tráiler 1 (Universal) - HD
Tully FULL'M.o.V.i.E'2018'HD'
TULLY - OFFICIAL TRAILER (GREEK SUBS)
TULLY Trailer German Deutsch (2018)
Charlize Theron, Mackenzie Davis, Ron Livingston \u0026 Jason Reitman: 'Tully' | Talks at Google
Charlize Theron gets honest about motherhood struggles
Tully - Movie Review
Tully Trailer German Deutsch (2018)
TULLY Trailer German Deutsch (2018)
Tully - Trailer español (HD)