Photo Gallery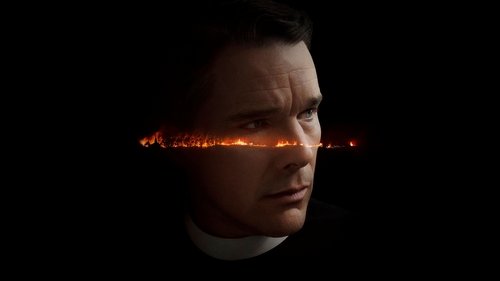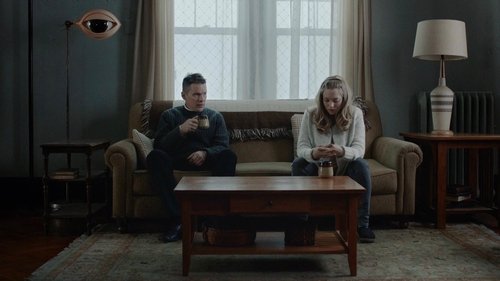 FIRST REFORMED (2017) | #Drama, Thriller | May 18 | Director: Paul Schrader | Stars: Amanda Seyfried, Ethan Hawke, Cedric the Entertainer | #FirstReformed #PaulSchrader #AmandaSeyfried #EthanHawke #CedricTheEntertainer #FirstReformedMovie
#AmandaSeyfried looks casual as she arrives to LAX in Los Angeles, CA - May 11, 2018.
S/o @desusandmero had a blast doing their show today. Watch it tonite at 11pm @vice @thelastogtbs #comedygetdowntour
O maquiador Eldo Ray (@eldoray2) postou recentemente essa bela foto da Amanda no set do filme "First Reformed", em Nova Iorque. . The makeup artist Eldo Ray (@eldoray2) recently posted this beautiful photo of Amanda on the set of the movie "First Reformed", in New York. . #amandaseyfried #FirstReformed #NY
A PRINCESS ?
#AmandaSeyfried and her husband #ThomasSadoski are seen holding hands this morning in New York city on their way to have lunch - May 7, 2018.
Premiere screening of First Reformed. Thank you Actor and producer Victoria Hill. Director Paul Schrader. #firstreformed
#Repost @firstreformedmovie (@get_repost) ・・・ "A work of art...we need more movies like #FirstReformed." –RogerEbert.com Opens NY/LA on May 18
#AmandaSeyfried and her husband #ThomasSadoski are seen holding hands this morning in New York city on their way to have lunch - May 7, 2018.
@mingey is adorable in a @maisonvalentino lipstick print playsuit at the photocall during the #venicefilmfestival ? | ?: Getty Images #amandaseyfried
This storm came in quick! ⚡️? just minutes after I looked up at this steeple, feeling very "Sinners in the Hands of an Angry God," & having just seen a bunch of church shots like this by @danshonuff during last night's premiere of First Reformed, by Paul Schrader, starring Ethan Hawke at his brooding clerical finest, alongside Amanda Seyfried & Cedric the Entertainer, with an ominously riveting score by Lustmord. Go see it! Look closely & you'll spot the very same @danshonuff playing a camera operator opposite Cedric... #metacamera #stormacoming #lustmord
#Repost @firstreformedmovie ・・・ Don't miss @ethanhawke's career-defining performance in #FirstReformed, opening NY/LA this Friday!
#ethanhawke #filmsocietyoflincolncenter #newyorkcity
The #ever #sotalented & #handsome #ethanhawke @ #filmlinc #qanda for his latest #movie #directed by #paulschrader ! #deadpoetssociety #boyhood #beforesunrise #beforesunset #beforemidnight #realitybites #borntobeblue #greatexpectations #??❤️
FIRST REFORMED has an incredible 97% fresh rating on rotten tomatoes, and we've got Q&As this weekend with Paul Schrader and Ethan Hawke!! Tickets on sale now - get them before they're gone!! angelikafilmcenter.com/nyc • • • • • #movie #movies #movienight #manhattan #soho #nyc #film #cinema #cinephile #ethanhawke #paulschrader #firstreformedmovie #comingsoon #Friday #saturday #nycevents
Amanda no set do filme "First Reformed" (02/02). . Amanda on the set of the film "First Reformed" (02/02). . #amandaseyfried #FirstReformed
So Proud of our Director Mr. Paul Schrader on the magnificent reviews for our film 'First Reformed'. #paulschrader #director #indiefilm #directing #filmmaking #cinema #indiefilms #filmmakers #filmproduction #directors #cannes #cannesfilmfestival #venicefilmfestival #torontofilmfestival #telluridefilmfestival #SFfilmfestival #hollywood #cannes2018 #filmfinance #independentfilm #environment #featurefilm #storytelling #screenwriting #producer
Watch The Trailer For FIRST REFORMED - LINK ON BIO.⠀ ⠀ #FirstReformed
After seeing over 100 films from #TIFF17, we highlight our favorites at the link in bio, including #ThreeBillboards, #LadyBird, #FirstReformed and more. What are you most looking forward to? Or, if you were there, what were your favorites?
Sooner or later auteur filmmakers are compelled to explore religious themes. Scorsese, Paul Thomas Anderson, Bergman and Carl Theodor Dreyer (to name a few) all did it to great cinematic prevalence and cultural impact. Paul Schrader follows in their footsteps with the beautifully rendered, exquisitely paced, and expertly directed First Reformed. The film explores Reverend Toller's increasingly poor decisions in the aftermath of a troublesome encounter with an unstable environmental activist in the weeks leading up to to the 250th anniversary of his church's consecration. Somber in tone, but consistently gripping, First Reformed dissects the dangers of good intentions led by an excessively disquieted mind, and delves deep into what it means to have faith, of the catholic kind, at a time governed by social media, cultural turmoil, and extremism. Taking a cue from his notable Taxi Driver script, Schrader imbues the narrative with a lingering anxiety and an over-arching dread that builds towards a rewarding, if visceral, conclusion. Ethan Hawke is astonishing in the central role, portraying a complex man on the verge of utter despair who, ironically enough, can't practice what he preaches. First Reformed certainly is a timely film, built from the ground up with a unique perspective of familiar themes. That is to say that it has as much of a social justice agenda as it has the talent of a suis generis, old-school filmmaker infinitely bolder than his contemporary peers. #standingstill #paulschrader #film #ethanhawke #cinema #cremedelacreme #ballsycinema #religion #faith #ladolcevita #lavitaebella #losangeles #california
This was awful. @a24 's #PeptolitanChallenge. I challenge @jerry__stackhouse . God speed my friend. @firstreformedmovie Tag @a24 and help me make sure I didn't do this shit for nothing lol.
@rollingstone calls #FirstReformed one of the best movies of the year, guess that means it must be pretty good... . . . . #stayindie #cinema #ethanhawke #amandaseyfried #a24 #paulschrader #film #indie #indiefilm #films #abmofilms
⛪️"Quieter and more sensitive than anything else Schrader has directed, with Ethan Hawke giving one of his finest and most moving performances." ⛪️ FIRST REFORMED opens Friday and we've got Q&As this weekend! ?link in bio? #movie #movies #movienight #manhattan #soho #nyc #paulschrader #ethanhawke #film #cinephile #cinema #weekend #friday #saturday
Cinephiles, get ready. @firstreformedmovie hits NY/LA tomorrow! Don't miss it.. #FirstReformed, from visionary writer-director Paul Schrader (Taxi Driver, Mishima) and starring @EthanHawke
I like talking with this guy. Tonight on @latenightseth. #FirstReformed Photo: Lloyd Bishop
Director Paul Schrader flanked by stars @CedTheEntertainer (left) and @EthanHawke at the #FirstReformed post screening Q&A @filmlinc on May 15, 2018 — smile #FilmLivesHere
It's almost Friday everybody ??
@ethanhawke & I demonstrating that you can't just set boys in front of toys and expect them to not get played with (swipe through to watch this adventurous tale). He's on one of the first eps of @talking this season which premieres June 17th. He is such a thoughtful and engaging guy and the list of amazing films he's been a part of is staggering. Also, just to give you an example of the kind of fellow he is, there was some miscommunication from our end and when he showed up he thought we were just doing the podcast like the last time he was on. Upon realizing it was a taped tv show, most people would have just left BUT HE STAYED AND DID THE TV SHOW. This was exceptionally nice because the movie he was there to promote, #FirstReformed, comes out May 18th, and the podcast would have posted in advance of that but the tv show won't. So he really didn't need to spend an hour chatting with me but he did anyway. So this is me asking you to support a super smart, talented, and NICE human by seeing his movie. And also watch @talking when we come back. I'm really proud of this li'l show. There aren't really many places on tv where a conversation can breathe and you can get a real sense of someone. THANK YOU, ETHAN HAWKE!! You can come play car chase at my house anytime!!!
First Reformed: Trailers and Videos
Q\u0026A: Paul Schrader on FIRST REFORMED (IFFBoston 2018)
Watch First Reformed (2017) | Full Movie online English Subtitle
Churches in Oak Harbor - First Reformed Church
A Conversation with Paul Schrader
First Reformed Church In Grandville Sermon
Ethan Hawke | Real Time with Bill Maher (HBO)
CCFF 2018 Paul Schrader Q\u0026A for 'FIRST REFORMED' (CONTAINS SPOILERS!)
Stan's Movie Show Ep. 18: First Reformed
First Reformed Church In Grandville Sermon
Paul Schrader, First Reformed, Ethan Hawke, Amanda Seyfried
First Reformed (2018) [A24 Drama Movie Review]
Ethan Hawke's Dad Calculated the Odds of Him Becoming a Successful Actor
DP/30: First Reformed, Paul Schrader
Q\u0026A: Paul Schrader on FIRST REFORMED (IFFBoston 2018)
What Drew Ethan Hawke To 'First Reformed'
Ethan Hawke, Cedric Kyles \u0026 Paul Schrader On 'First Reformed'
First Reformed - Movie Review - DIFF 2018
Ethan Hawke | Real Time with Bill Maher (HBO)
'First Reformed' review by Justin Chang