Photo Gallery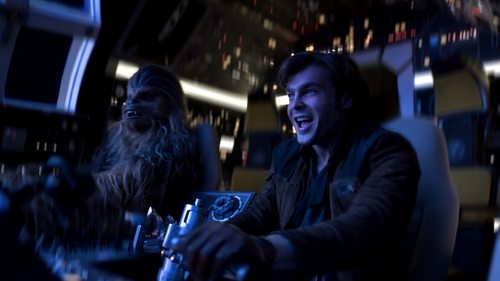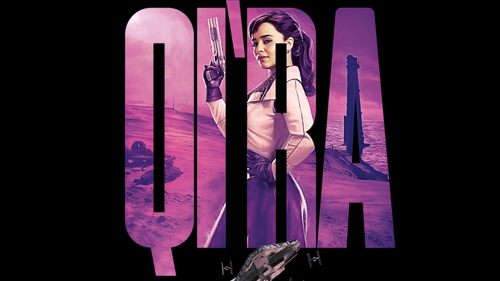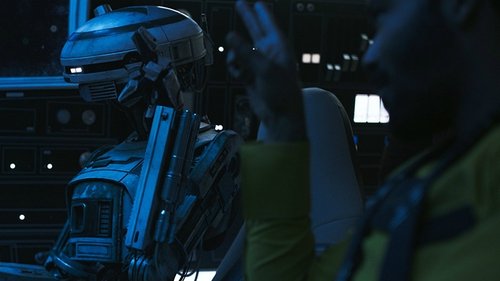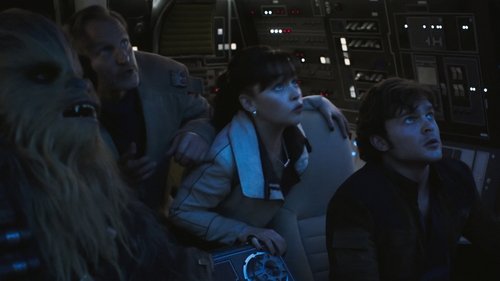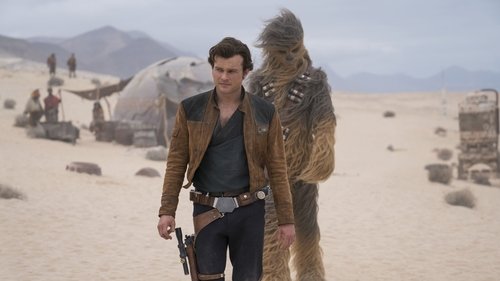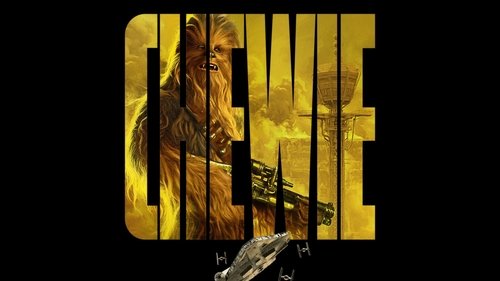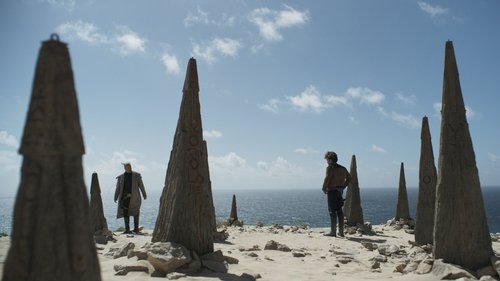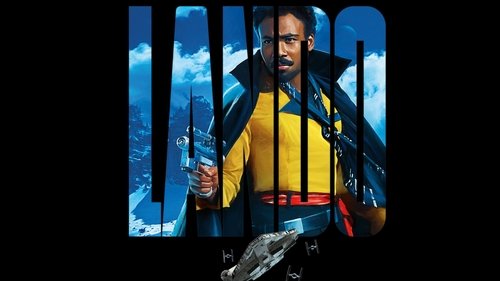 Now this is a couple I could get behind!??????? #starwars #aldenehrenreich #emiliaclarke
#starwarscanon #starwarslegends #starwarsloremaster #loremaster #lorekeeper #thephantommenace #starwarsepisodeviiithelastjedi #darthvader #sith #jedi #theforce #meme #lightsaber #swtor #theoldrepublic #lucasfilm #disney #hansolo #starwars #starwarsfan #starwarsnerd #starwarsgeek #lukeskywalker #darthrevan #revanredeemed #revan #revanreborn #soloastarwarsstory
Cute ?? They both appeared in each others videos
UPDATE 2: Yikes! Cruz is back to $50 UPDATE: Jessica Cruz keeps going in and out of stock so keep refreshing, the rest seem to be holding up. The whole DC Multiverse Clayface CnC wave is $19.99 each!!! Go go go! Get Clayface! (Shoutout to @toochtakespics for the heads up to check out amazon at this time today!) #deadpool #deadpool2 #cable #millenials #marvel #marvellegends #actionfigure #actionfigures #actionfigurecollection #adultswin #disney #wadewilson #necatoys #neca #ryanreynolds #starwars #solo #toy #toys #toyshiz #robliefield #batman #dcmultiverse #superman #clayfacecnc
The detail on this set is amazing - Black Series Han Solo and Tauntaun #tauntaun #hansolo #han #StarWarsBlackSeries #StarWarsBlackSeries6Inch #StarWars #Hasbro #BlackSeries #BlackSeries6Inch #StarWarsCollector #StarWarsToys #ToyCollector #ToyHunter #ToyPhotography #ACBA #solo
One week until we get to see Han Solo in action! #Repost #StarWars #HanSolo #SoloAStarWarsStory #AStarWarsStory #aldenehrenreich #aldenehrenreichhansolo #Solo #soloMovie #ChildishGambino #Lando #landocalrissian #donaldglover #emiliaclarke #starwars #starwarshasbro
Gotta side with Papa Palpatine! I'm not seeing #solo ! Join the rebellion against Kathleen Kennedy and Disney, #boycottsolo #Repost @theprequelmemes with @get_repost ・・・ #starwars#starwarsdaily#starwarsgeek#thelastjedi#phantommenace#attackoftheclones#revengeofthesith#clonewars#darthsidious#originaltrilogy#darthvader#empire#starwarsmemes#order66#palpatine#anakinskywalker#anakin#skywalker#obiwankenobi#obiwan#kenobi#countdooku#c3p0#macewindu#soloastarwarsstory
Just chilling with my bro Solo #starwars #ilookbetter #solowho? #iblendin #captainmellor #soloastarwarsstory
#notmylando #notmysolo AND #notmystarwars #Repost @starwars with @get_repost ・・・ See Lando in Solo: A #StarWars Story. In theaters May 25. Get tickets now. Link in bio. #HanSolo
Fun time promoting the Fandemic Tour in Sacramento next month and also can't wait to see Solo next Saturday ?✌️ #comicconready
#SoloAStarWarsStory was okay. It's fun, to say the least. Full review will be up later.
Can't wait til Friday its gonna be epic
Em on Fallon ♥️♥️♥️✨✨✨ #Repost @shadyclarke with @get_repost
・・・
i'm- ? #emiliaclarke #qira #starwars #hansolo #chewbacca #aldenehrenreich #donaldglover #paulbettany •••••••••••••••••••••••••••••••••• #kitharington #daenerystargaryen #jonsnow #daenerysstormborn #jonstark #queen #khaleesi #lordcommander #nightswatch #gameofthrones #got #gameofthronesseason8 #gameofthronesfamily #dragonstone #winterfell #westeros #jonerys #kitandemilia #kimilia #motherofdragons
Just got these awesome goodies in the mail today from @theladyfett go check her out and give her a follow ? #theladyfett #ladyfett #sticker #stickers #patch #patches #bobafett #jangofett #bountyhunter #mandalorian #mandalorians #starwars #starwarsfan #starwarsnerd #starwarsgeek #starwarscollector #beskargam #kandosii #mandalorianhelmet #mandalorianbucket #helmet #helmet
✨Who's ready for Solo?!? #hansolo #aldenehrenreich #solo #soloastarwarsstorypremiere #starwars #chewbacca #joonassuotamo #soloastarwarsstory
STAR WARS TOP 7 Rogue One: A Star Wars Story (2016) Dir. Gareth Edwards •Seven Words: Delightful heist genre take on the franchise. •Fun Fact: Rogue One is the first Star Wars movie in which no one mentions the name "Skywalker." •Favorite Quote: Vader "Be careful not to choke on your aspirations."
Miraculously got tix to the free advance screening of Solo tonight in DC. Then I found out that @joonassuotamo (Chewbacca!!!) was going to be there. Me & @twonsoulo got to meet him after the screening. The Force was definitely with me today... #solo #chewbacca #chewie #joonassuotamo #smithsonian #airandspacemuseum #dc #dmv
"Han Solo, Captain of the Millennium Falcon! It's the fastest ship in the galaxy!!!" #hansolo #solo #hansolomovie #harrisonford #harrisonfordhansolo #classics #starwars #millenniumfalcon #bestpilotever #hansolocosplay #hansolofilm #bestofhansolo #dontgetcockykid #landoandhan
Monday 5/21/18. Do I find Star Wars or does it find me? Can't tell anymore. I went to a tiny cafe to get coffee and cookies and stumbled right into Star Wars stuff everywhere on display. Including Lego Millennium Falcon and C-3PotatO. I bought 2 cookies. #starwarscafe
Tonight's #StarBQpod recipe is Mama #Calrissian's Puffer-Pig Poppers! In honor of #SoloAStarWarsStory this week, and #Lando's first appearance on #StarWarsRebels, this is the perfect way to #ThinkWithYourStomach! #FodeandBeed #MainMen #podcastinglife #mamascooking #ketoasfuck #foodporn #starwarspodcast #porkribs #starwars #cooking #recipe #baked #goodfood #simple #delicious
COUNTDOWN TO SOLO - Day 22: Han Solo has done some pretty amazing things, but how many people can say they've faced Darth Vader and lived to tell about it? I mean, sure, the confrontation was less than five seconds, and ok, he only lived because Vader needed him as a prisoner, but it still counts! I don't envy anyone who has to pitch new ideas for Vader figures. How do you keep making new toys of a guy who always looks the same? I have a lot of Vader figures, more than I really need. Maybe that's Hasbro's secret? It's easy to come up with new ideas for Vader toys because it doesn't matter and people will keep buying Vader toys?That said, this one is pretty cool. He comes with one hand that holds an effect of him deflecting Han's blaster shot, and another made to hold said blaster once it's Force snatched away from him. (Ha, Force snatch. Gross.) He's also got a lightsaber because who wants a Vader figure without a lightsaber? I imagine most people would've bought this figure for the blast effect; I know I did. I think I saw myself using it for all sorts of things that I never got around to using it for. Still, it's hard not to look at it and go "dang, that's a nice effect". #starwars #darthvader #empirestrikesback #esb #countdowntosolo #solo #sith #bespin
Han + Chewie who?? Lando + his capes is the duo I'm most excited for ??❤ - - - (this is SO low quality but whatever) #starwars #starwarsfan #landocalrissian #starwarsmovie #childishgambino #childishlandino #donaldglover #thisisamerica #qira #emiliaclarke #empirestrikesback #millenniumfalcon #landoscape #billydeewilliams #chewbacca #hansolo #hanandchewie #drydenvos #bobafett #lukeskywalker #princessleia #thelastjedi #bensolo #l337 #r2d2 #obiwankenobi
MUDTROOPER!! #funko #exclusive #pop #starwarsfunko #starwars #mudtrooper #stormtrooper #starwarsfan #starwarsfigures #starwarscollector #funkopop #vinyl #bobblehead #toy #actionfigure #collectibles #dorbz #pops #funkopops #movies #entertainment #collecting
When bae silently judges you ? so ready to watch this week! #emiliaclarke #qira
What's your early opinion on the saga's newest helmeted baddie? - - - #StarWars #starwarsfan #starwarsday #rebels #vader #starwarsart #ilovestarwars #starwarsfanpage #instastarwars #starwarsislife #rogueone #starwarsrebels #starwarsrogueone #padawan #starwarstheclonewars #rogueoneastarwarsstory #astarwarsstory #starwarsclonewars #soloastarwarsstory
A long time ago in a friend zone far, far away... #gameofthrones #got #asongoficeandfire #asoiaf #georgerrmartin #grrm #hbo #gameofthronesmeme #gameofthronesmemes #savegot #daenerys #daenerystargaryen #khaleesi #jorah #jorahmormont #solo #hansolo #qira #inspacenoonecanhearyoupine
We got our Smuggler's Bounty Box today! Swipe to see what was inside! The POP! is glued to the base, and we broke the chain pulling them off the base, so be careful! . #funko #pop #funkopop #popvinyl #starwars #starwarssmugglersbounty #smugglersbounty #solo #redcup #lando #landocalrissian #chewbacca #mysteryminis #funkomysteryminis #pin #pins #pintrader
Hot date night! #soloastarwarsstory
NEW SOLO POP LANDO CALRISSIAN #landocalrissian #donaldglover #Solo #hansolomovie #HanSolo #StarWars #starwarsfigures #StarWarsstory #FunkoPop #FunkoCollection #PopCollection #popvinylfigures #Mexicali #ElAlexShow
Would you like to see a Lando Movie?? I would have to wait to see Donald Glover's performance in Solo. Comment Below!!⬇️⬇️⬇️ • • • #starwars #thephantommenace #attackoftheclones #revengeofthesith #rogueone #anewhope #theempirestrikesback #returnofthejedi #theforceawakens #thelastjedi #episode9 #episodeix #theforce #maytheforcebewithyou #starwarsfan #starwarsgeek #lucasfilm #disney #starwarsmovie #starwarsfacts #starwarsdaily #starwarsnerd #starwarsfanpage #landocalrissian #hansolo #lukeskywalker #darthvader #yoda #princessleia
Solo: A Star Wars Story: Trailers and Videos
101 Facts About Solo: A Star Wars Story
Solo: A Star Wars Story Movie Review
Solo: A Star Wars Story | 'Reviews'
Solo: A Star Wars Story | 'Solo Is' Reviews
Solo: A Star Wars Story | 'Lieutenant' TV Spot (:30)
Solo: A Star Wars Story | '190 Years Old' Clip
GEORGE LUCAS REACTION TO SOLO A STAR WARS STORY
Roz Weston Reviews 'Solo: A Star Wars Story'
Solo: A Star Wars Story Movie Review (2018)
SOLO: A STAR WARS STORY REVIEWS AVERAGE PLUMMETS!! Who's To Blame!?! WTF!!
SOLO A Star Wars Story (Han Solo) TV Spot Trailer '5 Days'
Live From the Red Carpet of Solo: A Star Wars Story!
Solo: A Star Wars Story Official Trailer (As Told with LEGO Bricks)
Solo: A Star Wars Story - Movie Review
Solo: A Star Wars Story | Becoming Solo Featurette
Solo: A Star Wars Story | Reviews
Does Kathleen Kennedy Want Solo : A Star Wars Story To Fail?
Solo: A Star Wars Story - Movie Review
Solo: A Star Wars Story | 'Enfys Nest' Clip
Solo: A Star Wars Story Movie Review
Why Fans Are Boycotting Solo: A Star Wars Story
SOLO: A Star Wars Story Gear Test \u0026 Toys Review for KIDS!
Chewbacca's Family - Solo: A Star Wars Story
Review SOLO: A STAR WARS STORY (paint by numbers?)
Donald Glover on Lando being 'pansexual' in Solo: A Star Wars Story
SOLO: A STAR WARS STORY - Kritik / Review | 2018
GEORGE LUCAS REACTION TO SOLO A STAR WARS STORY
Emilia Clarke Ditched a Solo: A Star Wars Story Screening to Watch the Royal Wedding
Preparing My Body For Soylo: A Soywars Story (Solo: A Star Wars Story)
Solo : A Star Wars Story - Why I'm Not Seeing It