Photo Gallery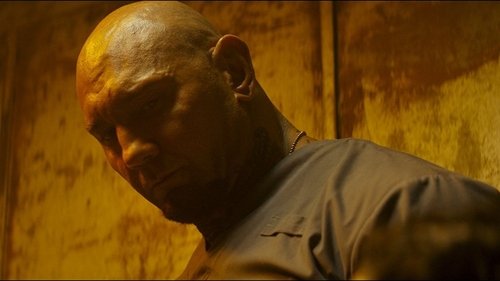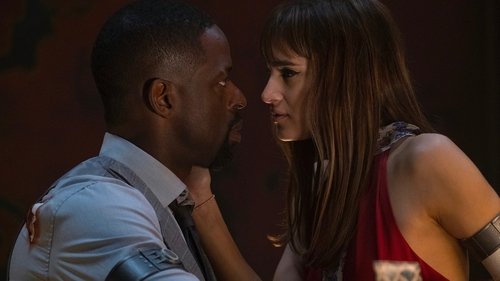 Another #HotelArtemis easter egg that references the city of angels and it's rich history of art and design over the last 100 years. As obscure as it gets this time: @charliedayofficial plays Acapulco, whose real name we see on his driver's license is Manfred Stone. But that's because I couldn't clear the original name, Hampton Stone, probably because he actually existed... in one of my favorite Los Angeles pulps, The Kid Was Last Seen Hanging Ten. "Manfred" then came from Manfred Mann, whose song "One Way Glass" was a big influence when I was writing the movie). Sure, I can go down a rabbit hole with these things... #June8
I've edited this picture of @sofisia7 from Cannes and turned it into a summer afternoon in a garden. ? I think that the best part of summer is that nature offers us so many beautiful things to admire. Do you agree? ? #sofiaboutella #edit #summer #garden #flowers #afternoon #cannes #background #summertime #actress #dancer #hotelartemis
— ➩ Sofia photographed whilst attending the CHANEL Dinner Celebrating Our Majestic Oceans in Malibu, California on the 2nd of June! ?? I love her hair like this so much! ?☺️ ⠀⠀⠀ 「 #SofiaBoutella #Actress #Model #Dancer #HotelArtemis #StarTrek #TheMummy #AtomicBlonde #Kingsman #StreetDance #Beauty #Photoshoot #PrincessAhmanet #ChrisPine #TomCruise #ZoeSaldana #IdrisElba #Jaylah #CharlizeTheron #ColinFirth #TaronEgerton #RobertSheehan #SofiaBoutellaFan 」
You won't believe what goes on in @hotelartemismovie. ?? . . . . . #DaveBautista #JodieFoster #HotelArtemis #TripAdvisor #Regal #LoveRegal #LoveMovies #RegalCinemas #RegalMovies
A clip from our reaction to the trailer for the upcoming film Hotel Artemis. Watch the full version on our YouTube channel Married to Film and subscribe #silenceofthelambs #marriedtofilm #Welovemovies #welovetolaughyall
Every stay at the #HotelArtemis is packed with surprises. See what critics are calling the most original movie of the summer on June 8th.
SLATED ANALYTICS PROJECTION: Hotel Artemis, WWBO $23M, Likelihood Certified Fresh 48%. ⠀ ⠀ @sofisia7 @davebautista @sterlingkbrown @jennyslate @zacharyquinto @jeffgoldblum @charliedayofficial @variety @hollywoodreporter @deadline @hotelartemismovie⠀ ⠀ #indiefilm #indiefilmmaking #film #filmmaking #filmmaker #screenwriting #screenwriter #screenplay #movies
HOTEL ARTEMIS SYNOPSIS: Set in riot-torn, near-future Los Angeles, HOTEL ARTEMIS is an original, high-octane action-thriller starring Jodie Foster as The Nurse, who runs a secret, members-only hospital for criminals. Jodie Foster is joined by an all-star cast that includes Sterling K. Brown, Sofia Boutella, Jeff Goldblum, Brian Tyree Henry, Jenny Slate, Zachary Quinto, Charlie Day, and Dave Bautista. WEBSITE:  OFFICIAL FILM SITE: HotelArtemisMovie.com OFFICIAL HASHTAG: #HotelArtemis OFFICIAL FACEBOOK: facebook.com/HotelArtemis OFFICIAL TWITTER: twitter.com/HotelArtemisMov OFFICIAL INSTAGRAM: instagram.com/HotelArtemisMovie
Sterling K. Brown complimented me on my dress. And I made him laugh. Multiple times. And he pretty much gave the best advice on making love work for the long haul, (preview: one of them is forgiveness.) I almost started an offering. We talked about his new movie @HotelArtemis; the new futuristic, action thriller in theaters this Friday, June 8, how he became what seems like an overnight success and what was the best piece of advice he's received so far. Hint: it was from his mom. Yes, it was a good day. And, this picture? This is Us. Get it? ???
HEY! We got some free 'admit two' passes to see this Wednesday evening at the AMC Mazza Gallerie theater. Showing is at 7:30. We also have door tags and posters available! Go enjoy Jeff Golblum! @jeffgoldblum They'll be available all day tomorrow! Just ask!
Checking out the brand new @cmxcinemas at @mallofamerica for our local screening of #HotelArtemis So far it looks promising!
Time for #HotelArtemis screening
#HotelArtemis party here in Las Vegas
I adore her ♡ Photoshoot for Hotel Artemis 2018 #JodieFoster #HotelArtemis
Guess what ima bout to see ??? #hotelartemissstl s/o @alliedimstlouis #Movieguy6iam #moviegeek6iam
Take a deep breath and feel the security of Everest - the ultimate Healthcare Professional. #HotelArtemis
#sneakerhead #sneakerheads #hypebeast #wearyourkicks #sneakeraddicts #sneakerCommunity #sneakerfreaks #sneakers #offwhiteconverse
Packed screening for #HotelArtemis. Review from @thosenerds / The Nerdpocalypse coming soon!! #MovieReviews
I'm ready!! Press play!! #advancedscreening #freemovie #atl #atlanta
Hotel Artemis screening tonight! Color me intrigued haha #hotelartemismovie #movies #moviereviews #lgbt #lgbtq #gay #instagay #bi #biboy #youtuber #smallyoutuber #jodiefoster #sterlingkbrown #sofiaboutella #jeffgoldblum #charlieday #davebautista
#movie time #again with @tssround2 #regal #regalcinemas #bestseats #bestintheworld #healthcareprofessional #fuckjeffgoldblum #alwayshere #claimtofameentertainment #moviereviews #hashtag #trademark #mystikal
One hundred and sixty-sixth watch of 2018: Hotel Artemis. Let's see if this is any good.. #nowwatching #jodiefoster #sterlingkbrown #sofiaboutella #jeffgoldblum #briantyreehenry #jennyslate #zacharyquinto #charlieday #davebautista #amc #theater #movie #166 #2018
Look, Ma! I'm on tv!! #podcast #thenerdpocalypse #MovieReviews #HotelArtemis
Quinton's review: Hotel Artemis is an explosive and fun movie that I really enjoyed! I went into this film knowing next to nothing about it and boy am I glad I did because this movie was awesome! The cinematography is beautiful, the soundtrack is fun, the story was interesting and kept me invested (in all three storylines) the entire time, the action was cool, and the direction was great. My favorite thing about the movie though was the cast; everyone in this movie brought their A-game and they were all just phenomenal! Honestly, the only couple problems I had was that some of the CGI and fake blood was really noticable. Also, the movie introduced a storyline that would have been cool, but they never touched on it again after it was introduced. Nonetheless, Hotel Artemis was a pretty good movie with very few problems. I will definitely recommend this movie to anyone who wants a cool action movie to sit through or to anyone who is a fan of any of the stars on the A-list cast and my score is 8/10! . . . #goodmovie #films #8 #jodiefoster #davebautista #jeffgoldblum #zacharyquinto #sterlingkbrown #sophiaboutella #action #reviews
6 criminals. 2 nurses. 1 cop. What could go wrong? Life altering services await at every turn, so get your tickets to see @hotelartemismovie, in theatres tonight! #HotelArtemis #GalaxyTheatres #theatre #movies #movienight #HotelArtemisMovie #JodieFoster #SterlingKBrown #DrewPearce #thrillerfilm #crimefilm #GalaxyCommunity #GalaxyExperience
"You have to go into the script with as many complementary flavors as you can in the pot and the more you get in there, the richer the end result." New on the blog, screenwriter @mrdrewpearce talks directorial debut, @hotelartemismovie Read more here: https://goo.gl/ovKeav
A five-star criminal hospital with three simple rules. Check in to #HotelArtemis with Jodie Foster, @jeffgoldblum, @sterlingkbrown and @sofisia7. In cinemas July 20.
Ocean's 8 Vs Hotel Artemis You can catch both films tonight! Who wins this weekends money??? Hotel Artemis cast- Sofia boutella, Jodie foster, Dave Bautista, Charlie Day, Jeff Goldblum Ocean's8 cast- Rihanna, Sandra Bullock, Cate Blanchette, Anne Hattaway, Dakota fanning #oceans8 #oceans8vshotelartemis #openingnight #openingday #moviesfans #movienews #movies #forthefans #artalk #AandRTalk #heist #heistfilm #starcast #starpower #Femalecast #rihanna
Every Movie Possible duo starting the weekend new release screenings early. Tonight we see what will be the weakest new movie, Hotel Artemis. Personally, I wanted to see Hereditary, but Jon insisted in this one. Oh well... . . #EveryMoviePossible #HotelArtemis #MoviePass #NewRelease #NewMovie #action #AtTheMovies #cinema #malco #theater #moviebuff #poster
Hotel Artemis: Trailers and Videos
Cast of Hotel Artemis, Cast of Glow, Carrie Ann Inaba, iHeart Wango Tango Village | S5EP16
Hotel Artemis | 'Verify Your Membership' Clip | Global Road
HOTEL ARTEMIS Official Trailer 2 (2018)
Hotel Artemis Trailer (2018) | 'Character' | Movieclips Trailers
HOTEL ARTEMIS Bande Annonce VF (2018) Science Fiction, Action
Hotel Artemis | Red Band Trailer | Global Road
Hotel Artemis Character Trailer | The Damnedest Thing You Ever Saw! | Global Road Entertainment
Hotel Artemis | 'Original Review' TV Spot | Global Road Entertainment
HOTEL ARTEMIS Interviews: Jodie Foster, Sterling K. Brown, Dave Bautista, Charlie Day \u0026 more!
Hotel Artemis Movie Clip - Hakuna Matata (2018) | Movieclips Coming Soon
What Do Critics Think Of 'Hotel Artemis'?
Dolph Ziggler checks in with the cast of 'Hotel Artemis'
Jodie Foster \u0026 Dave Bautista Work Side-By-Side in HOTEL ARTEMIS
Jodie Foster on New Movie Hotel Artemis
Hotel Artemis Red Band Trailer #1 (2018) | Movieclips Trailers
A first look at the new film, 'Hotel Artemis'
Hotel Artemis for LARPers (Nerdist Presents)
Hotel Artemis Movie Review
Sterling K. Brown And Brian Tyree Henry On New Thriller 'Hotel Artemis' | TODAY
'Hotel Artemis' Cast Plays 'Pop Culture Hotel Trivia'
Now In Theaters: Hotel Artemis, Ocean's 8 | Weekend Ticket
Hotel Artemis | 'Hakuna Matata' Clip | Global Road Entertainment
HOTEL ARTEMIS Movie Clip - Calling Hotel Security (2018) Dave Bautista, Jodie Foster Action Movie HD
Hotel Artemis - Movie Review
Hotel Artemis MOVIE REVIEW