Photo Gallery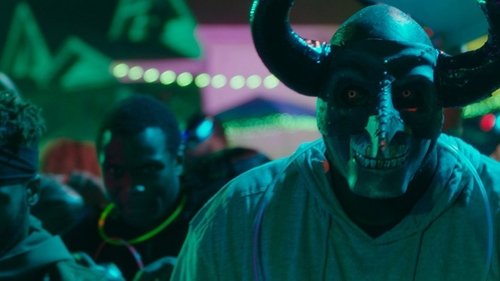 Big up @chopchopldn and @10ana_moi on the barnet this week for #TheFirstPurge press junket? For people wondering I defo was not born with this hair colour ???Can't wait for @shantael_ to get back and sort me out with a colour top up ???
@thepurgemovie Announcing the commencement of #TheFirstPurge. Coming July 4.
I dont even know how to do this! How do you promote 2 summer blockbusters at once!? What is life !? ...Anyway here's the trailer for #TheFirstPurge in theaters July 4th starring me & some awesome people who are now more like family. #YlanNoel @joivan_wade @rotimipaul @itsmomcrae @siya @jermelhoward @christian_robinson @_mitchelledwards @lalunavelez + more...Thank for you these experiences. ?? [FULL TRAILER LINK IN BIO] . . . #ThePurge @thepurgemovie #UniversalPictures @blumhouse
????THE FIRST PURGE JULY 4TH???? ?? ?? ?? ?? ?? ?? ???? #movies #theatre #video #movie #film #films #videos #actor #trailer #cinema #firstpurge #amc #instamovies #star #moviestar #photooftheday #hollywood #goodmovie #instagood #flick #flicks #instaflick #4thofjuly #aishwaryaraibachchan #queenofbollywood #pinkpanther #world #purge #style
Tell us which one is your favourite#sa#skyscraper #venom #missionimpossible6 all coming out soon
Repost from @thepurgemovie Announcing the commencement of #TheFirstPurge. Coming July 4. #axelperezbrandambassador #universalpictures #axelperezblogger #axelperezinfluencer
Learn more about the people behind the masks. #TheFirstPurge will begin July 4.
Comment below if You like this What movies are you most excited for this year? -- @officialmoviegoat -- #thepredator #halloween2018 #thenun #moviegoat Via:@officialmoviegoat #horrorcollector #horrorpage #horrorfamily #horrorgram #horrorpodcast #horrorfiend #horroraddict #horrorgirl #horrorcollection #horrorclub #horrormakeup #horrorphotography #horrorartist #horrorobsessed #horrorclassic #horrorgame
318?? #THEFIRSTPURGE @skinnycobyy @badnews_menace1k
Repost @crypttv Think you know everything about @thepurgemovie? We recap all the movies in 60 seconds. See how #TheFirstPurge began in theaters July 4!
My sister's birthday is on July 4th and I remember we had told her that the fireworks were for her birthday. ? She's figured it out since then. #purgeatx
@thepurgemovie prescreening at @amctheatres #RiverEast in Chicago with @vegamatic tonight. The woman behind me and her insistent chatter briefly makes me want the #Purge to be real. Briefly......maybe? I'll let you know how it goes kids.? You won't see me on the news. If you see me at the movies, I'll be the Blonde in Front! ??‍♀️????? #THEFIRSTPURGE #anationreborn #thepurge #godblessamerica #america #Prescreening #Amcrivereast #movies #theblondeinfront
Lounging Back About To View #THEFIRSTPURGE @rosedalecenter @amctheatres. Already Purged the Kids!!!! Remember All The Good The PURGE does... #mpls #movienight
At the premiere of the first purge hasn't came out yet i will tell yall how it is. #thefirstpurge
Experiencing this bad boy this 4th of July ? #TheFirstPurge #PurgeATX #ATX
Announcing the commencement of #TheFirstPurge. In theaters July 4. Watch the full trailer now. Link in bio.
GOT MY TICKETS!!! #TheFirstPurge @thepurgemovie
Are you ready for #TheFirstPurge?! Come meet @djkut at AMC Esquire 7 for The First Purge Movie Screening.
The first purge #purgeHOU
Yeah I definitely prepped today! #ThePurge #ThePurgeAnarchy #ThePurgeElectionYear #TheFirstPurge #Letterboxd
Time to use #moviepass to see #thefirstpurge
Back when we were making films at #usc with #ryancoogler and @sirgmac are you as excited for as I am... perfect movie for the #farceofjuly weekend #goseeit
For the next 94 Minutes any horrible words I write about this or any movie will be 100% legal!!! #intheseatsandpurging
All you good people lock your doors: it's about to start #TheFirstPurge #movies #Cinema look for our review later tonight
Wish Me Luck I'm About to Witness How it All Began in The First Purge. #thepurge #nationreborn
Thanks @ms.dark.angel for the hook up. We're going to be having a blast at #TheFirstPurge screening. You are truly an #Angel
Enjoy a summer you'll always remember with movies you'll never forget! Which films are you looking forward to seeing this month? #GalaxyTheatres #theatre #movies #movienight #AntMan #AntManAndTheWasp #MammaMia #HereWeGoAgain #MammaMia2 #ThePurge #TheFirstPurge #Skyscraper #HotelTransylvania3 #SummerVacation #HT3 #MissionImpossible #MissionImpossibleFallout #July #JulyMovies #GalaxyCommunity #GalaxyExperience
A theater full of extras and crew ready to #Purge! #TheFirstPurge #Buffalo
Anyone else excited for the new Purge movie coming out today/tmmrw!?!?! ?? . . . #purge#thepurge#purgemask#creepy#scary#cosplay#cosplayersofinstagram#movie#movierelease#thepurgeanarchy#purgecostume#purgecosplay#4thofjuly#fourthofjuly#aesthetic#creepyaesthetic#edgy#edit#cosplayers#cosplaying#cosplayphotography#geek#nerd#america#thefirstpurge
The First Purge: Trailers and Videos
THE FIRST PURGE Trailer #2 NEW (2018) Horror Movie HD
History of THE PURGE in 60 Seconds | Sponsored | Crypt TV
Behind The Scenes on THE FIRST PURGE + Trailers
THE FIRST PURGE (2018) | Behind the Scenes of Horror Movie
THE PURGE Official TV Series Trailer (2018) Horror USA Network HD
The Relevancy Of 'The First Purge'
THE FIRST PURGE - ROBLOX ROLEPLAY
Halloween - Official Trailer (HD)
THE FIRST PURGE - Public Service Announcement
Salary Of The First Purge actors
The First Purge - Destruction of the Mind and Soul
THE FIRST PURGE Public Service Announcement Viral Clip (2018)
The First Purge - A Look Inside (HD)
The First Purge – WORLD EXCLUSIVE New Look | MTV Movies
'The First Purge' Stars Lex Scott Davis and Y'lan Noel Breakdown The Prequel
The First Purge: Propaganda Hispanic Revised 30 (4deJulio)
The First Purge Featurette - A Look Inside (2018) | Movieclips Coming Soon
THE PURGE 4 The First Purge Trailer, Clip \u0026 Featurette (2018)
THE FIRST PURGE | Review \u0026 Kritik inkl. Trailer Deutsch German
PURGE 4 Trailer (NEW, 2018) The First Purge Movie HD
'The First Purge' 2018 Non-Spoiler Movie Review - The Horror Show
THE FIRST PURGE | Featurette 'A Look Inside' NEW (2018) - Horror Movie