Photo Gallery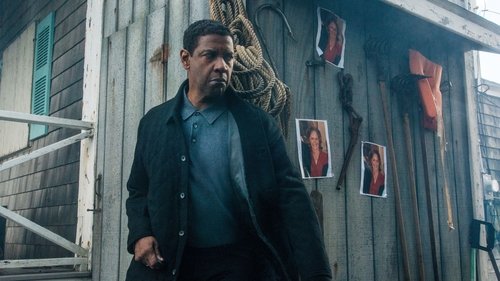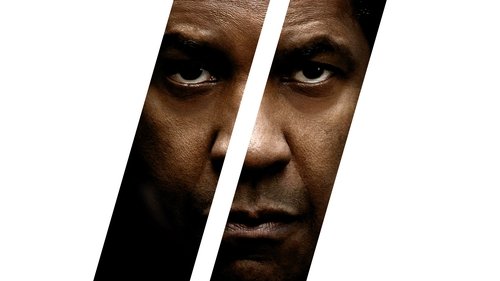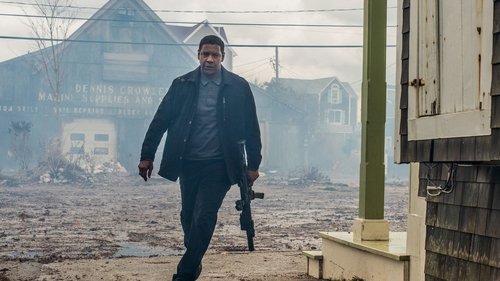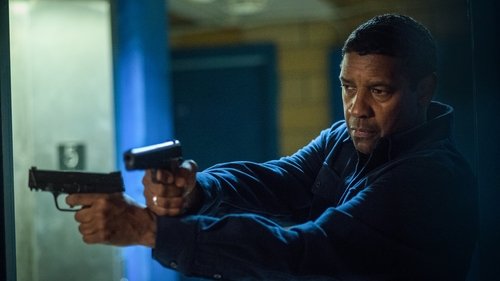 When your homie @jayhieron show up in @theequalizermovie fighting the legendary @denzelwashington1 #actionactor #stuntman #dope
#TheEqualizer2 shoot,#atlanta #scene #producer #fanaygo
In Denzel we trust. Don't miss Denzel back in action in #TheEqualizer2 - on the big screen this Friday. ? #denzelwashington @theequalizermovie
The Equalizer 2 "Let's Go Miles" Movie Clip Part 2 #IMAX
Denzel, @ashtondsanders and I are basically best friends now (in my mind, at least). Swipe over to see what had us cracking up ?! #Equalizer2 comes out this week, and it's super entertaining whether you've seen the first or not. #DenzelWashington kicks some serious ass. ? #miami #moonlight #beverlyhills #decodrivetv @decodrivetv
Be the first to see Denzel Washington back in action in #TheEqualizer2. Stop by this weekend, July 13 – July 15, to try "The Equalizer" cocktail! This bitter and smoky cocktail is equal parts Tullamore DEW Irish Whiskey, Islay Mist Deluxe Peated Scotch, coffee infused Campari & Cocchi Vermouth Di Torrino. Everyone who stops by to try the special cocktail will have a chance to win swag from the film, including advance screening passes to see the film before it opens in theaters! #TheEqualizer2 hits theaters July 20th. #dinerdrinks
#Repost @theequalizermovie ・・・ In one week, Denzel exacts justice. #TheEqualizer2 [ ? • ? • ? = link in @theequalizermovie bio ] ++++++++++++++・・・・・++++++++++++++ ?Music? ・・・・・・・・・・@mrJacobBanks ? ? • • • "In The Name of Love" • • • ?? #DIRECTOR ・・・・・・・・・・・#AntoineFuqua #MusicSupervisor ・・・・・・ #JabariAli #MusicCoordinator ・・・・・・#MarondaTPring ・・・ #DenzelWashington returns as Robert McCall. #TheEqualizer2 #summermovies ? #July20th #summermovies2018 #Sony #FuquaFilms #MusicSupervisorLife #musiclicensing #musichasvalue #tvandfilm #musicandmovies #ParagonFilmMusic #wheremusicmeetsfilm #MusicProvokesChange
We currently have a break in the summer movie release craziness. But don't worry, there's still plenty to look forward to this year! #Equalizer #theequalizer #denzelwashington #missionimpossible #tomcruise #themeg #jasonstatham #thenun #theconjuring #nun #predator #thepredator #Venom #venommovie #tomhardy #tomhardyvenom #Venom2018
#TheEqualizer2 is in theaters this Friday July 20th! Make sure you get your tickets www.equalizer.movie/site/tickets #ad
Today is the day for you to win a free ticket to a private screening of @theequalizermovie .... I have question for you, what is my favorite @denzelwashington1 Movie ??? Whoever answers correctly will 1 Free ticket to see @theequalizermovie . Please come out today to @911exclusivesalon for Giveaways!!!!!!!
Last night at the special screening of #TheEqualizer2 ?
Watch the new #TheEqualizer2 trailer featuring "In The Name of Love" by @MrJacobBanks. In theaters Friday.
#fostersin #fostercare #fosterthepeople #foster #fosters #fost #fostertoadopt #fostering #fosterparents @fostersin_officialpage #denzelwashington #justiceforjunior #dirtydenzel #TheEqualizer2
This looks ?? Can't wait to see Denzel in #TheEqualizer2 in theaters Friday! Make sure to get your tickets: equalizer.movie/site/tickets #ad
What an amazing premier of The Equalizer 2 last night! @rtrdesignbuild @tsb0209 thanks a million for letting us tag along and share in your amazing accomplishments ?❤️ We absolutely loved the movie and I was on the edge of my seat a good amount of time- just ask Oscar's arm! Denzel is a bad ass!Afterwards peeking through the nooks and crannies of the Roosevelt hotel for an after party that was cool AF was more than we could ask. This is THE movie of the summer, people! Go see it! ? oh and thanks for taking this photo @rtrdesignbuild ❤️❤️#theequalizer #denzelwashington #antoinefuqua #escapeartists #sonypictures #losangeles #hollywood #film #movie #goodtimes #winning #instagram #instapic #lovewins #livelife #happiness #aww #life #happy #smile #beautiful
#DenzelWashington Don't sleep on DW's first sequel in his career - #TheEqualizer2 ! A really good movie, @FuquaFilms_ did a great job of not mirroring the 1st film and diving more into the characters but didn't skimp on the violent action either. Nice story arc from @ashtondsanders (from #Moonlight). #Movies2018 #PedroPascal Definitely worth seeing! #UnscriptedNonsense on youtube.com
Instagram?(@celeb_photos_la): "Hollywood, CA July 17, 2018 - Trevor Jackson arrives at the premiere of Equalizer 2." - - - - - #trevorjackson #teamtrevorjackson #teamtrevor #eureka #letitshine #kcundercover #americancrime #blackishabc #blackish #burningsands #grownish #superflymovie #superfly #roughdraftspt1 #rightnow #goodenough #roughdraftspt2 #rnb #jitw #onelove #moviepremiere #denzelwashington #explorepage
Got a problem? Odds against you? Call The Equalizer. 212-555-4200 #theequalizer2
#DwightHoward makes his case to be the next Equalizer with the "first ever" seven foot poster. See if he makes the cut during the #NBAFinals! #TheEqualizer2
Are you ready to see Denzel back in action in @theequalizermovie? Then get your tickets now because The Equalizer 2 is almost here. #TheEqualizer2 #GalaxyTheatres #theatre #movies #movienight #TheEqualizer #DenzelWashington #RobertMcCall #vigilante #crimefilm #thriller #GalaxyCommunity #GalaxyExperience
The Equalizer 2: Trailers and Videos
THE EQUALIZER 2 Trailer 2 (2018)
THE EQUALIZER 2 First Look Clip \u0026 Trailer (2018) Denzel Washington Movie
THE EQUALIZER 2 All Fighting Scenes Clips + Trailer NEW (2018) Denzel Washington Action Movie HD
The Equalizer 2 Trailer #2 (2018) | Movieclips Trailers
THE EQUALIZER 2 ALL Clips \u0026 Trailer (2018) Denzel Washington Movie
THE EQUALIZER 2 All Movie Clips + Trailer (2018)
THE EQUALIZER 2 Film Clip - 'It's Somebody's Birthday'
The Equalizer 2 Exclusive Movie Clip - You Knocked on the Wrong Door (2018) | Movieclips Coming Soon
The Equalizer 2 - Movie Review
THE EQUALIZER 2 - Movie Review
THE EQUALIZER 2 All Clips \u0026 Trailer (2018)
THE EQUALIZER 2 - Premiere Sizzle
THE EQUALIZER 2 MOVIE REVIEW
Top 3 Things to Remember Before Seeing The Equalizer 2
THE EQUALIZER 2 Film Clip - 'Let's Go Miles'
THE EQUALIZER 2 Trailer 2 (2018) Denzel Washington Movie
The Equalizer 2 (2018) - Movie Review
The Equalizer 2 - Let's Go Miles | official FIRST LOOK clip \u0026 trailer (2018)