신과함께-인과 연 Photo Gallery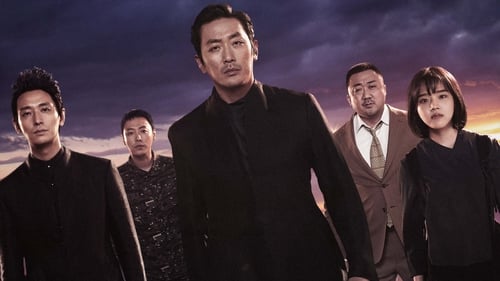 #신과함께인과연 Release Date: August 1, 2018 Angels of death Gang Rim , Hae Won Maek and Duk Choon are about to take part in Soo-Hong's trial. The 3 angels of death meet God of House . He remembers their past which stretches over 1,000 years ago. Traveling between this world and the next world and the past, the angels of death try to find their secret relationship. #alongwiththegods2 #신과함께죄와벌 #alongwiththegodsthetwoworlds #alongwiththegodsthelast49days #jujihoon #joojihoon #주지훈
[Kyungsoo Update] Confirmed release dates around the world so far ?? #AlongWithTheGods2TheLast49Days . ♥ Korea - Aug 1 ♥ US - Aug 1 ♥ Australia- Aug 2 ♥ Taiwan - Aug 8 ♥ HongKong - Aug 9 ♥ Vietnam - Aug 10 ♥ Indonesia - Aug 15 ♥ Thrown2nd - Aug 16 ♥ UK - Aug 16 ♥ Singapore -Aug 23 ♥ Malaysia - Aug 23 ♥ Brunei - Aug 23 . . #도경수 #디오 #엑소 #DONews #DO #DohKyungsoo #Kyungsoo #EXO #TheLast49Days #AlongWithTheGods #AlongWithTheGods2 #AlongWithTheGodsTheLast49Days #AlongWithTheGods2TheLast49Days
#Repost Actualización: Lindo video de Joo Ji Hoon en la premiere y encuentro con fans de la película Along With The Gods: The Last 49 Days ???. Cr. En el video #주지훈 #JooJiHoon #HaJungWoo #KimHyangGi #신과함께인과연 #AlongWithTheGodsTheLast49Days #신과함께 #AlongWithTheGods2 #KoreanActor #KoreanMovie
#신과함께인과연 Release Date: August 1, 2018 Following a person's a death, an Angel of Death escorts the deceased to the afterworld. There, the deceased person has 7 trials over a period of 49 days. At that time, the Angel of Death, who are not supposed to get involved in human affairs, unavoidably take part in human affairs. Gang Rim is the leader of the angel of deaths. He has an affection for humans. Kim Ja-Hong receives his trial in the afterlife. Based on the webcomic series "Singwa Hamgge" by Joo Ho-Min (first published January 8, 2010) via comic.naver.com/webtoon. Movie focuses on the "Afterlife' episode of "Singwa Hamgge," the original webcomic features three separate episodes: "Afterlife," "Life" and "Myth." #alongwiththegods2 #신과함께죄와벌 #alongwiththegodsthetwoworlds #alongwiththegodsthelast49days #jujihoon #joojihoon #주지훈
Actualización: Linda foto después de que el elenco de la película Along With The Gods: The Last 49 Days estuvo en el programa Movie Talk, de V Live ?. #주지훈 #JooJiHoon #신과함께인과연 #AlongWithTheGodsTheLast49Days #신과함께 #AlongWithTheGods2 #KoreanActor #KoreanMovie
Tickets have been purchased! Kyungsoo-ya, I'm coming to see you on the big screen again! #AlongWithTheGods2 #AlongWithTheGodsTheLast49Days #EXO #DoKyungsoo #도경구 #디오 #DO
Actualización: Trailer oficial de la película Along With The Gods: The Last 49 Days, Parte 3 ????. #주지훈 #JooJiHoon #신과함께인과연 #AlongWithTheGodsTheLast49Days #신과함께 #AlongWithTheGods2 #KoreanActor #KoreanMovie #MainTrailer
Along with the Gods: The Last 49 Days #신과함께인과연 trailer 2 Release Date: August 1, 2018 #alongwiththegods2 #alongwiththegodsthelast49days #kmovie #koreanmovie #jujihoon #joojihoon #주지훈 #ohmyasianboy
Along with the Gods: The Last 49 Days #신과함께인과연 trailer 1 Release Date: August 1, 2018 *contain scenes of the first movie so helps to refresh your memory if you watched the first one #alongwiththegods2 #alongwiththegodsthelast49days #kmovie #koreanmovie #jujihoon #joojihoon #주지훈 #ohmyasianboy
[180728] #DO for #AlongwiththeGods ??? OMGGGGG CAN'T WAIT! ??? SO LUCKY TO HAVE YOU... INDEED #nationaltreasure ??? SO GLAD YOU ARE #EXO ??? SO GLAD TO BE AN EXOL ❤️ WE WILL ALWAYS HAVE YOUR BACK ❤️ALWAYS MY SUPERHEROES❤️ Can't get enough of #exoplanet ❤️❤️❤️ #ThePowerofMusic' #exo_is_the_universe #Universe #thewarexo #Xiumin #Baekhyun #Sehun #Suho #lay #Chanyeol #Kai #Chen #찬열 #디오 #백현 #시우민 #첸 #엑소 #수호 #레이 #카이 #세훈 [cr. KBS]
Actualización: Trailer oficial de la película Along With The Gods: The Last 49 Days, Parte 2 ????. #주지훈 #JooJiHoon #신과함께인과연 #AlongWithTheGodsTheLast49Days #신과함께 #AlongWithTheGods2 #KoreanActor #KoreanMovie #MainTrailer
THE OUTLAWS, Korean Movie 2017 Jang Chen (Yoon Kye-Sang) came from China and now works as a loan shark in a seedy Chinatown area of Seoul. He's backed up by his bloodthirsty henchmen Wei Sung-Rak (Jin Seon-Kyu) and Yang-Tae (Kim Sung-Kyu). Jang Chen is beyond brutal in his methods to collect money. Meanwhile, Ma Suk-Do (Ma Dong-Seok) is a detective in the Chinatown area of Seoul. He tries to keep the peace, while two Chinese-Korean gangs battle over turf in the neighborhood. Jang Chen makes his move to take over. #madongseok #yoonkyesang #jojaeyun #choigwihwa #parkjihwan #hajoon #jinseonkyu #heosungtae #theoutlaws #koreanactor #koreanmovie #action #boxoffice #traintobusan #goldenslumber #badguys #maddog #saveme
"Along with the Gods: the last 49 days" press conference (source @lotteent.movie) #leejunhyuk #leejoonhyuk #이준혁 #alongwiththegods #신과함께인과연
. ALONG WITH THE GODS: THE LAST 49 DAYS . ? OFFICIAL TRAILER ? . ? PLOT ? Angels of death Gang Rim (Ha Jung-Woo), Hae Won Maek (Ju Ji-Hoon) and Duk Choon (Kim Hyang-Gi) are about to take part in Soo-Hong's (Kim Dong-Wook) trial. The 3 angels of death meet God of House (Ma Dong-Seok). He remembers their past which stretches over 1,000 years ago. Traveling between this world and the next world and the past, the angels of death try to find their secret relationship. . ? Release Date: August 1, 2018 . Genre: Fantasy / Drama / Afterlife . ? CAST ? Ha Jung-Woo, Ju Ji-Hoon, Kim Hyang-Gi, Ma Dong-Seok, Kim Dong-Wook, Lee Jung-Jae, Jo Han-Chul, Kim Myung-Gon | | 21 June 2018 | 16:17 ???? #koreanmovie #alongwiththegods #annyeongkdrama #hajungwoo #jujihoon #kimhyanggi #madongseok #kimdongwook #leejungjae #johanchul #kimmyunggon
Red carpet upcoming #kmovie #alongwiththegods #hajungwoo #joojihoon #kimhyanggi #madongseok #kimdongwook #leejunhyuk #namillwoo #leejungjae #johanchul #leewonhee PD #kimyonghwa Cr: xportnews & osen
✔??[Kyungsoo Update] Confirmed release dates around the world so far ?? #AlongWithTheGods2TheLast49Days . ♥ Korea - Aug 1 ♥ US - Aug 1 ♥ Australia- Aug 2 ♥ Taiwan - Aug 8 ♥ HongKong - Aug 9 ♥ Vietnam - Aug 10 ♥ Indonesia - Aug 15 ♥ Thrown2nd - Aug 16 ♥ UK - Aug 16 ♥ Singapore -Aug 23 ♥ Malaysia - Aug 23 ♥ Brunei - Aug 23 . . #도경수 #디오 #엑소 #DONews #DO #DohKyungsoo #Kyungsoo #EXO #TheLast49Days #AlongWithTheGods #AlongWithTheGods2 #AlongWithTheGodsTheLast49Days #AlongWithTheGods2TheLast49Days
Don't miss the latest updates: The official trailer for @wirosablengofficial is here, casting news for @altcarb Season Two and Disney's #Mulan, @authormaryting's female-led sci-fi action novel #ISAN gets greenlit, we also review for @wellgousa, and @starwars announces #EpisodeIX details incl. the return of the late #CarrieFisher, and much more at our website!
Artist Company for VOGUE ? #photoshoot #VOGUE #jungwoosung #leejungjae #hajungwoo #kimeuisung #goara #parksodam #leeel #esom #jinrohthewolfbrigade #inrang #인랑 #mshammurabi #becausethisismyfirstlife #goblin #steelrain #traintobusan #artistcompany
Actualización: Trailer oficial de la película Along With The Gods: The Last 49 Days, Parte 1????. Cr. https://youtu.be/j0O3SrSC-U4 #주지훈 #JooJiHoon #신과함께인과연 #AlongWithTheGodsTheLast49Days #신과함께 #AlongWithTheGods2 #KoreanActor #KoreanMovie #MainTrailer
It's time for the weekly Big Tuna on Film Blog update! New reviews on the site: @eighthgrademov, @missionimpossible, @spywhodumpedme, #alongwiththegodsthelast49days, and @teentitansgomovie! Head over and read them!
Along With the Gods: The Last 49 Days: Trailers and Videos
[신과함께-인과 연] 캐릭터 영상
Along with the Gods: The Last 49 Days | ฝ่า 7 นรกไปกับพระเจ้า 2 - Official Trailer [พากย์ไทย]
Along With The Gods: The Last 49 Days OV | Eng Sub
Thử thách Thần chết 2 - Trailer #2 Vietsub - Along With the Gods The Last 49 Days (2018)
Along with the Gods: The Last 49 Days - Trailer 1 HD - Coming Soon
Along with the Gods: The Last 49 Days Trailer (2018) Korean Fantasy Movie
Along With the Gods- The Last 49 Days - Korean Movie - Main Trailer
ALONG WITH THE GODS: THE LAST 49 DAYS (2018) Official Teaser | Fantasy Epic
Along With the Gods: The Last 49 Days - Korean Movie - Commentary
Along With the Gods: 49 Days - Teaser
ALONG WITH THE GODS: THE LAST 49 DAYS Trailer (2018) Fantasy Movie
Along With the Gods: The Last 49 Days - Korean Movie - 2nd Part Preparation
Along with the Gods Trailer : Along with the Gods: The Last 49 Days Official Trailer (2018)
Along With the Gods: The Last 49 Days - Korean Movie - Character Trailer
Along With The Gods: The Last 49 Days OV | Eng Sub
Along with the Gods: The Last 49 Days Teaser Trailer #1 (2018) | Movieclips Indie
ALONG WITH THE GODS 2: THE LAST 49 DAYS (2018) | Trailer for Action Fantasy Movie
Along With the Gods: The Last 49 Days - Korean Movie - English Subtitled Teaser
ALONG WITH THE GODS: THE LAST 49 DAYS Full Trailer [In PH cinemas on September 5]