Los versos del olvido Photo Gallery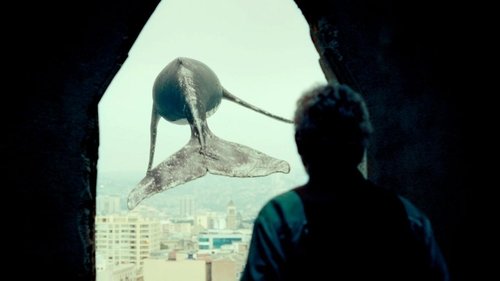 OBLIVION VERSES. TORONTO INTERNATIONAL FILM FESTIVAL 2017 Juan Margallo / Director Alireza Khatami / Production Designer Jorge Zambrano #orizzonti #tiff #torontofilmfestival
#FIFDH18 is also about incredible people meeting incredible people. Meet filmmaker @aliresakhatami presenting his film #OblivionVerses tonight, and #AR &#HumanRights specialist @flynncoleman #umbrella #interview #fifdh18 #filmfestival #thankyouguysforthefun
#LosVersosDelOlvido #OblivionVerses receives award no. 3 at #Venezia74 #Orizzonti : Best Screenplay! Congrats #AlirezaKhatami and everyone involved! #EndorphineProduction #urbandistributioninternational #TIFF17
#landed #Venezia74 #LosVersosDelOlvido #OblivionVerses #WorldPremiere #EndorphineProduction
after #Venezia74 heading to #TIFF17 -#LosVersosDelOlvido #OblivionVerses #Premiere coming up in the #Discovery section. "Full of contemplative wit and soft-hearted humour." / "Complex. Vivid. Engaging." Screening dates in the pic, don't miss :) #EndorphineProduction #urbandistributioninternational
OBLIVION VERSES Premio FIPRESCI y Premio ORIZZONTI Best Screenplay 74 Mostra Internazionale D'Arte Cinematografica VENEZIA #productiondesigner #direcciondearte #mostradicinema #orizzonti #fipresci
[oblivion verses] Halpy birthday to Dalei! #acrylicpainting #acrylicsonpaper #greenland
Director Alireza Khatami of OBLIVION VERSES #tiff #tiff2017 #alirezakhatami
#LosVersosDelOlvido #OblivionVerses #WorldPremiere #Venezia74 #EndorphineProduction #urbandistributioninternational
Nice moment with the amazing @aliresakhatami at @venicefilmfestival 2017 presenting his movie .Many thanks to @gettyimages and especially @cvmillerch and @marie.borrel . #gettyimage #contourbygetty #alirezakhatami #venicefilmfestival2017 #mostra #minimalist #oblivionverses
It's a little more than half way through the year, but never too late for a list. Top 5 films of the year so far: 1. Beauty and the Dogs 2. Western 3. First Reformed 4. Hereditary 5. Oblivion Verses #top5 #2018films #beautyandthedogs #western #firstreformed #hereditary #oblivionverses
Oblivion Verses (Alireza Khatami, 2017) An opaque and allegorical take on political oppression at a nonspecific time and geography, supplemented, if not overstated, with manifestation of magical realism. It's the story of an old man, working at a shabby morgue of a cementery, trying to bury an abandoned dead body of a protester. Herein the boundary between fantasy and reality is distorted to the point of abstracted empathy, whilst fading into oblivion is the only true death of all of us, no matter which realm we were once existed. #Oblivionverses #AlirezaKhatami
OBLIVION VERSES • SCREENING FRIDAY JULY 13 | 6pm • Directed and Written by: Alireza Khatami • Winner of the Golden Lion for Best Screenplay at the Venice Film Festival . When the elderly caretaker of a remote morgue discovers the body of a young woman killed during a protest, he embarks on a magical odyssey to give her a proper burial before the militia returns. @aliresakhatami #marfa #filmmaker #filmfestival
Congratulations to Assistant Professor Alireza Khatami - his film Oblivion Verses was chosen to premiere at the #Venice74 International Film Festival in the Orizzonti competition! @aliresakhatami • • #behindthescenes #filmfestival #venice #cinematographer #makingmovies #chicagogram #chicago #cinespace #filmmaker #filmmaking #depaulsca #unsignedartist #unsignedhype #shortfilms #filmphotography #filmphoto #chasinggreatness #filmisalive #filmmaking #indiefilm #art #supportindiefilm #filmfestivals #shortfilm #filmfests #film #setlife #internationalfilmfestival
OBLIVION VERSES. Toronto International Film Festival 2017 #TIFF17 #productiondesigner #torontofilmfestival
Proud and happy for #alirezakhatami and the whole team of #losversosdelolvido that will be premiered in @labiennale on the 3 of September!!! @quijotefilms @nasig (acá con mi estilo iraní)
DAY 13 #TGHFF #oblivionverses
#OblivionVerses / Los Versos del Olvido by #AlirezaKhatami #SwissPremiere will take place at @festival_fifdh Geneva in competition for the Fiction Grand Award. 12.03.2018 (Mon) | 20:30 | Grütli - Salle Langlois 15.03.2018 (Thu) | 21:00 | Grütli - Salle Simon #SchortcutFilms #OblivionVerses #LosVersosDelOlvido #AlirezaKhatami #fifdh18
Oblivion Verses: Trailers and Videos
NINJA GETS 22 KILLS IN 25 SECONDS! *FASTEST KILLS!* (Fortnite Battle Royale)
*NEW* HUNTRESS SKIN SHOWCASE WITH ALL 71 FORTNITE DANCES \u0026 EMOTES! (Fortnite Season 5 Skin)
FORTNITE 'RAPTOR' Skin Showcased with 70+ Dances/Emotes | Fortnite Shop SEASON 5
Fortnite Rocket Launch Replay
ELIZABETH HARVEST Official Trailer (2018) Abbey Lee, Carla Gugino Movie HD
An Australian School Wants To Stop Kids From Playing Fortnite, Because Reasons...
ALL FORTNITE SEASON 5 DANCES/EMOTES!
FORTNITE DANCES ON RECORDER 2
The Circles Within The Circle
NEW Fortnite Glider 'TERMINUS' Showcase With NEW Outfit 'OBLIVION'
BUYING ALL 100 TIERS! Season 5 Battle Pass ALL ITEMS UNLOCKED! (Fortnite Battle Royale)
Illuminati Exposed 2018 - Satanic Marvel Movies Witchcraft (LDLAW#3) @Adam Cherrington
ELIZABETH HARVEST Official Trailer (2018) Carla Gugino, Thriller Movie HD
Illuminati Disney Exposed 2018 - Kids Movies Industry False Gods/Idols?! (LDLAW#4) @Adam Cherrington
[World of Warcraft Rap] - Wreck feat. the WoW Allstars (2018)
NINJA 29 KILLS SOLO SQUAD VICTORY ROYALE!!? | Fortnite Best Wins And Fails Moments #18
GUESS THE FORTNITE DANCE BY ITS VIOLIN VERSION MUSIC - FORTNITE CHALLENGE | GamingWithEven
'' jumpman '' - official film trailer - 2018.
*NEW* SUN TAN SPECIALIST SKIN SHOWCASE WITH ALL 76 FORTNITE DANCES \u0026 EMOTES! (New Fortnite Skin)
Guess The Fortnite Dance Music (Piano Version) - Fortnite Challenge
FORTNITE - W/ Blitzwinger - We are ProfFesSioNaL
TOO MANY PEOPLE IN ONE PLACE BEACH DAY! FORTNITE IN REAL LIFE AT THE BEACH!