Photo Gallery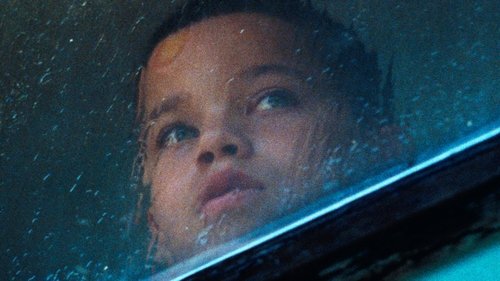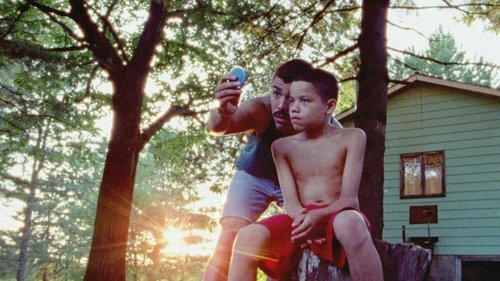 tribute to Ma ? and to all the moms out there who thanklessly put up with domestic abuse and abandonment. Who still provide for their kids, and still show up for their kids, no matter how hard things get. I see you. I'm here for you. And I'm sorry the world isn't fair. #WeTheAnimals
I will always want more...
#RGV!! Come to the showing of this amazing movie!! Saturday @ 7:50 pm & Sunday @ 3:00 pm with Q&A's after the showing with RGV's very own @officialraulcastillo! Come support and show some love! #WeTheAnimals #RGVRepresent #SouthTexas #FilmScreening #RGVLife #AMCTheatres #Edinburg #September #LastWeekendInSeptember #IndieFilm #WeTheAnimalsFilm #Family #Support #RioGrandeValley #ElValluco #ComeSupport #RaulCastillo #ProudToBeLatinx #SundanceWinner #LatinxPride
Sundance 2018 Winner "We the Animals" premiers FRIDAY August 17th in New York and Los Angeles. Don't miss Q&As with director Jeremiah Zagar, the cast and author Justin Torres all weekend long. Deemed "Breathtaking" by Entertainment Weekly, "We the Animals" is a "beautiful, evocative look at a young boy figuring out his place in the world" (@IndieWire). RCO is proud to be a part of this gorgeous picture. | Director: Jeremiah Zagar | Production: @publicrecordtv @cinereach @orchfilms | DP: @zakmulligan | Color: Seth Ricart @rcocolor | #16mm @kodak_shootfilm
Starts Friday Aug 17: Jeremiah Zagar's WE THE ANIMALS ??? (?92%) ? Us three. Us brothers. Us kings, inseparable. Three boys tear through their childhood, in the midst of their young parents' volatile love that makes and unmakes the family many times over. While Manny and Joel grow into versions of their loving and unpredictable father, Ma seeks to shelter her youngest, Jonah, in the cocoon of home. More sensitive and conscious than his older siblings, Jonah increasingly embraces an imagined world all his own. —— ? Q&A with star Raúl Castillo (@officialraulcastillo)+ author (novel of film basis) Justin Torres (@justinjtorres): Fri 8/17 & Sat 8/18 @ 7:20pm; Sun 8/19 @ 2:40pm ——————— ? Advance Shows start Thurs 8/16 ———— @orchfilms @the_orchard_
Now playing! Click the link in our profile for tickets & showtimes. . . #tucson #520 #az #mandy #moonrisekingdom #theranger #thechildrenact #lovegilda #bisbee17 #puzzle #film #movietheater
Opening this Friday 9/21 #sundance #winner of the Next Innovation Award at the #chelseatheaternc #independentfilm #indiefilm #film #movies #movietheater #chapelhill #carrboro #durham #trianglenc
We are officially #SoldOut for Sunday's screening of #MontyPythonandtheHolyGrail You can still celebrate #ArtHouseTheaterDay with #Schlock #BoomTown and #BigBadFox or one of our other regular films #Mandy #Lizzie #LoveGilda and #WeTheAnimals
#WeTheAnimals star @officialraulcastillo talks about what it was like working with three kids who had never acted before. #am2dm
"We hit and we kept on hitting; we were allowed to be what we were, frightened and vengeful — little animals, clawing at what we needed." We the Animals directed by Jeremiah Zagar and beautifully shot by Zak Mulligan #wetheanimalsfilm #children #family #comingofage #love #need #truth
Enjoyed Republique after SAG film viewing of WE THE ANIMALS last night. Met superb actor Raul Castillo. Also ran into Daniel Kaluuya, award-winning lead actor in GET OUT. Both men were generous and kind. Fun night with #shalinagarwal. Excellent bartender Denise at #republiquela —#sagscreeningroom #wetheanimalsfilm #kevynbashoreiphoneography #kevynbashorejourney #kevynbashore #la #danielkaluuya
This is a beautiful film that everyone should see. Don't miss this Sundance winner "WE THE ANIMALS" screening at your Minor Theatre. Visit minortheatre.com for tickets and showtimes. #sundance #minortheatre
Great night supporting and friend @officialraulcastillo phenomenal acting #film #edinburg #amc #movie #valleyactor #actor #blurry
Supporting our hometown hero @officialraulcastillo in the beautiful film @wetheanimalsfilm. Super proud of all the things he is accomplishing & all the ways he's representing the RGV & McAllen, Texas. #representationmatters #wetheanimals
#hispanicheritage #hispanicheritagemonth #hispanic #puertorico #puertorico?? #puertorican #wetheanimals #write #writer #writers #writingcenter #writingprocess #writersofinstagram #novel #novels #novelist #novelists #novelistsofinstagram #author #authors #authorsofinstagram #journalism #journalist #journalists #journalistsofinstagram #tamiu #tamiuwritingcenter #holalaredo #justintorres #nationalbookfoundation
Giveaway time! Want to win a #WeTheAnimals novel?! Just tag a friend in the comments below for a chance to win! ? Don't forget to grab tickets - WE THE ANIMALS opens Friday, and we've got Q&As all weekend long!? #raulcastillo #justintorres #sheilavand #isaiahkristian #movie #movies #movienight #manhattan #soho #nyc #wetheanimalsmovie #criticalacclaim #film #cinema #cinephile #nycevents #weekend #friday #saturday #sunday
Playing this week at Red River Theatres: LIFE IN THE DOGHOUSE WE THE ANIMALS FAHRENHEIT 11/9 THE WIFE For more information, showtimes, and to buy tickets in advance, visit RedRiverTheatres.org . . . . #lifeinthedoghouse #fahrenheit119 #thewife #dogs #childhood #michaelmoore #glennclose #puppy #family #documentary #nobelprize #animalrescue #brothers #politics #marriage
Got to moderate a Q&A panel as part of a screening for @wetheanimalsfilm starring McAllen native @officialraulcastillo . Despite the heavy subject matter in the film (it's essentially the "Little" segment in Moonlight extended to feature length) it's a joyous movie and it was such a pleasure seeing it down here in a packed screening with audiences clearly loving it and enjoying hanging out with a truly talented actor. Enjoy this photo of the two of us with my glasses stealing the spotlight And no Garrett, I didn't slip Raul your number.
Queer stories are important now more than ever. @WeTheAnimalsFilm is a lyrical coming-of-age tale of self-discovery, in theaters now #WeTheAnimals
@somoslea is having a FREE Movie Screening on October 5th! RSVP now at bit.ly/WeTheAnimalsMiCentro ! Free food and drinks will be provided! ✨✊? #WetheAnimals #Movie #LGBT #LaFamiliaisOut
‪Do not miss #WeTheAnimals Through Thursday at the Grail❤️?‬ #avlcinema #avlmovies #avlmoviehouse #indiecinema #indiemoviehouse
#WeTheAnimals is coming to more theaters this weekend! Find a theater near you: http://bit.ly/WeTheAnimalsTix
5-14 Ekim tarihleri arasında gerçekleşecek olan Filmekiminin izlenmesi gereken yirmi filmi listesinin ikinci kısmı da şu şekilde: 11. Suspiria 12. We the animals 13. Museum 14. Capernaum 15. The Favourite 16. Knife + Heart 17. Under the Silver Lake 18. Cold War 19. Shoplifters 20. Woman at War #cinemaniatr #suspiria #museum #capernaum #thefavourite #knifeheart #underthesilverlake #coldwar #shoplifters #womanatwar #lucaguadagnino #tildaswinton #gaelgarcíabernal #yorgoslanthimos #dakotajohnson #tophergrace #andrewlincoln #emmastone #oliviacolman #rachelweisz #vanessaparadis #festival #movies
?THIS?
How to make #WeTheAnimals in 60 seconds
New commute read. Not sure if I'm emotionally ready for this one #WeTheAnimals @justinjtorres
Spoiler-free review is up! Link in description
The critics have spoken! #WeTheAnimals is Certified Fresh and now playing in select theaters.
We the Animals: Trailers and Videos
We the Animals - Jeremiah Zagar and Dan Kitrosser Q\u0026A (Moderated by Sean Baker)
FCAD 2018 - Presentation We the Animals
Safari Jungle Wild Animals Care Playset - Fun Animals Toys For Kids
EXTINCT Animals Scientists Bring BACK TO LIFE!
TRY NOT TO LAUGH - FUNNY PETS \u0026 ANIMALS! | Funny Videos September 2018
We the Animals - Movie Review
We the Animals - Movie Review
We The Animals Review (Non-Spoiler)
슈퍼주니어 SUPER JUNIOR 'Animals' Lyrics Ver Music Video [HAN/ROM/ENG]
Serengeti National Park - Full Documentary
FCAD 2018 - Presentation We the Animals
End of Summer Must-Watch Movies | 2018
Paul Buckley from City of Utica on We the Animals Screening
We Are Animals Official Trailer
Animals REACT to ANIMALS!
WE THE ANIMALS | Official HD Trailer (2018) | DRAMA | Film Threat Trailers
'We the Animals' Q\u0026A | Jeremiah Zagar \u0026 Raúl Castillo
Most VICIOUS Predators In The Wild
Learn Animals for Children | The Animals Song | Kids Playground
RARE BLUE $100,000 WATERMELON FOUND! (Hacker)
This Is The Most DANGEROUS Animal On Earth
Learn to Read and Save the Animals - Kids ABC Animals | Learn Alphabet and Animals | Educational App