Photo Gallery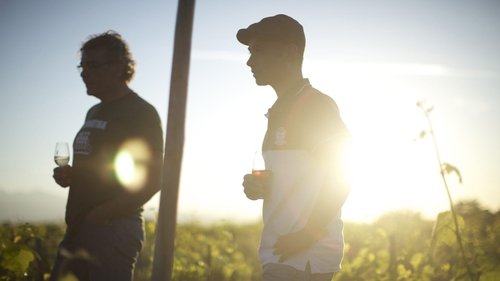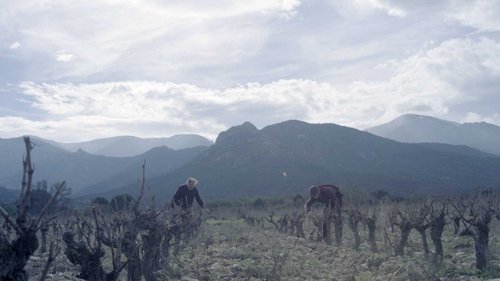 Film out in October. "The ultimate goal of farming is not the growing of crops, but the cultivation and perfection of human beings." #Masanobu Fukuoka #naturalwine #realwine #rawwine #vinnaturel #winecalling
TGIF's tip: say bye bye to your Saturday hangover in welcoming natural wine into your life. If you wanna know more about this revolution, WINE CALLING ? will be released on Oct, 17th in France by @urban_distrib! A documentary directed by #brunosauvard and produced by @pintxosparis #vin #frenchwine #documentary #wine #winelover #tgif #winetasting #naturalwine #vinnaturel #frenchwine #southoffrance
Red sky at night, Poultry delight #london #sunset #nofilter #cityoflondon #winecalling
Summer nights ?? The beautiful Eloise @thetanexpert wearing our 'Tahiti' bottoms in COAL ?
#winebutton #winehouse
On the air ? #franceinter @frgaudry #onvadeguster #instawine #winestagram #borntobewine #vinnature #vinnaturel #winelovers #vinlibre #vigneron
I think we've all received a few of these! #wine #instawine #winehumour #winehumor #drunk #drunkdialing #call
#leakminisandwich
Life could be worse ♥️? #wine #winetime #itswineoclock #wein #goodtime #goodlife #otd #pod #view #vienna #viewlove #me #genuss #liebe #typicalmonday #mondaymood #wineislife #girl #whataview #amazing #lifelikeitshouldbe #live
#toughdaysrequire #goodwine? #winelovers #chileanwine #winedayeveryday? #movingout #packingyourlifeintoboxesishardbro #instadaily #picoftheday
It's punky winie monday party #vinsvivants #vinsnaturels #winestagram @gege_from_paris
PUR JUS - La Vinification ? #purjus #vinsvants #comic #winelover #wine #bd #vinnature #naturalwine #drawing #book #event #premiere #readit #vinsetvolailles #vinnaturel #marabout
I was meant to study and prepare for tomorrow's seminar, but...something went wrong ? #wineoclock #winelover #paris #traditions #sunday #apéro #C&C #flatmatelove #quartierlatin
Le film du vin nature, définitivement sans limites, on a hâte de tchiner! #vinsnatures #vinsbio #biodynamie #nonauxpesticides #nonauxsulfites #fermentation #fizzy #bulles #masseration #saveursnature #vinssauvage #lebrindezingue #naturalwinemovie #lappelduvinsnature #levinseleve ?
GIVEAWAY ALERT!! ? Want to watch a top doc about your favourite beverage? ? We're giving away 2️⃣ passes to the Oct. 5 screening of #WINECALLING at @viffest. The industry is buzzing about this film, and it's not just the wine. ? How to enter: 1) Make sure you're following us. ?? ⠀ 2) Tag a friend you'd like to go to the film with ⬇️ 3) Repeat the same on the post on Facebook for an extra entry! ? Contest closes Monday, Oct. 1 at noon. Good luck!
Wine is calling...LOL @chandykane ???☎️ #helloisitmeyourelookingfor #winewednesday #redphonebooth
Happy Friday Night! The kids are in bed and I hear my wine calling me! Time to shop for some new goodies! #wine #winelover #fridaymood #momlife #fridaynight
Not the best week. A bit of a dark mood has been looming.Very much black and white, winter approaching too which doesn't help and 2 weeks into doing the 'sober for October' event. If I can get through this week without cracking open a bottle of wine then I can definetly get through the rest of the month. I just keep smiling #badweek #shithappens#stressedmum#allworknoplay#gosoberforoctober2018#hurryupnovember1st#winecalling
How will they know?? . . . . . . . #winedaysgy #winelifeguyana #guyana #winetastingeventsguyana #winecalling
Them rainy day feels #wintershere ? #CreativeStyleCo #adelaide
Cinema, cinema #paris #parismaville #grandrex #cinema #winecalling
This "Dynamic Liquid Red Wine Glass" iPhone case is calling my name? Can you hear it?? ?? #iphone8plus #wineaccessories
Allez viens, je t'emmène au Jajakistan ! Pour découvrir ce royaume du vin nature établi dans les collines du Roussillon, c'est sur @munchies_france, le lien est dans ma bio. | if you wanna learn a bit of French, take a look at the last article I wrote for @munchies_france, it's about a natural wine kingdom. #domaineduboutdumonde #domainedupossible #jajakistan #naturalwine #fenouilledes
Last night I'd planned a special date with my Maxnado while daddy was at work & sissy asleep (she's so cute when she does that)... he was so excited to stay up & watch the Socceroos but after a big day of soccer and scooting to the playground as hard as he tried to defeat the tiredness his eyelids got the better of him before kick off! So today we barred the family trip to the footy, decided against a bike ride in the wind, put the sassy one down for a day nap (they're very rare these days but she got out of the wrong side of bed so he got lucky), put some popcorn in the microwave, cracked a lemonade & enjoyed some quality time watching the footy & playing games! Max is a good kid, he's extremely patient with his sister who can be a complete diva and majority of the time they play nicely with him teaching her as much as he can & encouraging her which most the time is a good thing. While I love them both equally (I promise i do) I absolutely adore quality time with just him! (Just to clarify I get loads of quality time with princess sparkle sassy pants!) I love the way he pushes his tongue into the side of his cheek when he knows he has our full attention just like he does when he scores a goal at soccer & everyone cheers, the way he beams when we tell him how proud we are or he accomplishes something challenging, how he shows appreciation for a little treat like popcorn & fizzy by giving thanks & cuddles and how competitive he is even tho I kicked his arse at uno today (definitely not raising self entitled little shits here)! Side note he whipped us at trouble! It's amazing how a small amount of time can make such a difference in a day, how a little 1 on 1, a few kind words & some extra cuddles can lead to a 5 year old wanting to help with dinner, offering to tidy up, asking if he's been a good boy today... It may be a coincidental fluke, maybe he's sick, maybe it's a test, maybe he's going to turn on me now his dads gone back to work but for now he's been rewarded with PlayStation while Lyla & I watch Moana for the 17th time this week... "see the light as it shines on the fridge it's blinding"... her sea is my wine... must be about that time!
This Saturday we went to the avant première of the documentary film Wine Calling. With great music, they'll take you on a journey to meet the people behind the wine we drink. I think it's great to see them, to know their stories, why they make natural wine, what's their philosophy, their faces, their smiles, their hands, the troubles they go through and the passion they have to make possible that we're able to drink and enjoy nature, sun, yeasts, fermented grapes in a bottle full with love and no 'chemicals' added. . If you love natural wine, you have to see it. It will be in theaters on October 17th! . . . #avantpremiere #noaddedsulphites #naturalwines #vinlibre #vinvivant #vinnature #vinonatural #naturalwine #winephilosophy
Un joli week-end #ruedesbellescaves #vinsetvolailles #purjus
Wine Calling: Trailers and Videos
Bobi Wine: We continue to call upon fellow young people to use every opportunity for good#10Over10
Uganda's MP Bobi Wine 'youth power' crusade in Nairobi
Call of Duty: Modern Warfare 3 - Wine Staging 3.17 (esync/pba)
Calling all Chardonnay lovers: Broaden up your wine palette
Iron and Wine - Call It Dreaming Live
The WSTA - speaking for the wine and spirit trade
Make Sweet Red Wine - With Bread Yeast?
Silk calls Jim Rome from wine country Paso Robles - Oct 12, 2018
Tamale Mirundi attacks Bobi wine haters calling them drunkards
Wine(Alcohol) prank on parents (Epic Fail)| Teen Drolls
Wine Decadence Sizzle Call
Bobi Wine in a Kenyan Studio calling upon 2020 voters
Wine Calling / Wine Calling - Le Vin se lève (2018) - Trailer (English Subs)
How Wine Is Made
How to Install Wine on Ubuntu 18.10 | Install Windows Programs on Linux using Wine 3.17 Devel
I'm Gone (feat. Christophe Vialle Moudat) (Song from 'Wine Calling')
Review: Nederburg Wine Part 2 with Momo
Last Call: 'Newy Nui' at Reserve Wine \u0026 Food (October 2018)
USA 2018 Ep. 3: A tour of Connecticut, and Some Strange Wine