Photo Gallery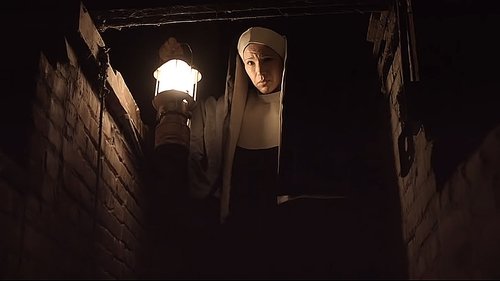 #tbt to a few weeks ago when we went to a film festival to watch the premiere of #Hideinthelight which #MercyMalick was in. Little did I know that during the press day I'd bump into this lovely lady, @shellylukes (aka #juliarichmond ) for a #Strikeback @cinemax alumni reunion with PMC #EduardoLautrec !! It reminded me of what a great experience I had working on that show with so many amazing people!! ?: @theactualmercy . . #actor #actorslife #disney #dumbo #skellig #znation #themanzn #StanLeesLuckyMan #thor #startrekintodarkness #startrekonline #Banshee #thealbino #TeenWolf #GameofThrones #GodOfWar #Kratos ‪#ElderScrolls #SWTOR‬ #malteseactor
I get to be ridiculous at work... It's kinda the best . . #actor #voiceover #ilovemyjob
#itlivesinside #dvds #movies
Girl of contrast, hide in the lights. #contrast #hideinthelight
Yesterday was #SpiritDay so we went purple to take a stand against bullying and to support LGBTQ youth. My message was "Be An Ally". There are many ways to Be An Ally Carlos Meza put it much more eloquently than I ever could, so I'll leave it to him to explain one way to be there for our LGBTQ+ community "As an ally, it's not your job to be a therapist or counselor. But it is your job to listen to the LGBTQ+ people in your life, to ask them how they're doing, to be aware that they may have gone through (and might still be going through) some things you don't understand, and offer support when you can. Keeping your heart open and an eye out for your LGBTQ+ brothers and sisters after the pride parties have ended and court cameras have turned off will go a lot further than votes or parade posters will ever do." #ChooseKindness #takeastand #siren
Under the soft moonlight Dans la douce clarté de la lune #moonlight #protection #puissance
??H I D E ?I N ?T H E ☠️L I G HT?? My lovely team is nominated for the Best Ensemble Cast in First Glance Film Festival. Buy your tickets for TONIGHT 6pm at: https://www.eventbrite.com/e/firstglance-film-fest-los-angeles-18-tickets-41530294228 Screening will be right before the awards ceremony. I'll see you there!?? DM me if any questions. . . . . . . . . . . . . . . . . . . . #Hideinthelight #Firstglancefilmfestival #wearethemcgregors #FGLA18 #supportindiefilm #filmfestival #redcarpet #beauty #glamour #noho7 #nomineesnight #support #indifilms #glixentertainment #horrormovies #horror
Gary on Hip Hop... wait for it . . #actor #comedy #hiphop
So nice meeting Clayton Snyder @heyclaytron at FirstGlance Film Festival #northhollywood #firstglancefilmfestival #claytonsnyder #lizziemcguire #disney #disneychannel #ethancraft 3/11/18 @followstarz365
Caption this . . #actor #ilovemyjob #photoshoot ? #tasedaknightphotography
A year ago today I was on set with some of the coolest cats I've ever met. Can't wait to see the rest of these shenanigans soon! #HideInTheLight #trailer #preview #horrorfilm #halloween @alexisboozer @heyclaytron @theactorjessejames @sterlingjonesy @cynthiabravom @mikeblui @katiekate5678 @dk_films @kylieraecondon
Days like today are the fuel that keep me going when the grind slows me down. Chase your dreams and never give up . . #riseandgrind #chaseyourdreams #nevergiveup
News: I'm safe in Frankfurt, Germans make a mean sunny side up egg, and a fun horror movie I'm in is out on iTunes. Link in bio.
Finally! We are not wearing the same outfit!! . . . #newfriends #bestfriends #quple
That time I blew out the sound guy's eardrums. #firstglancefilmfestival #redcarpetshenanigans #tbt
#friends #fun #burodisco #buro #saturday #fun #georgearadji #radiocafe
Giving you Red Carpet Realness! #firstglancefilmfestival #wearethemcgregors
Caption this. This #TBT I dug into the archives to find a funny screenshot from "Don't look Behind You" circa 1998 . . #childactor #ilovemyjob #grind
The future looks good . . #riseandgrind #ilovemyjob #acting
#deep #nice
Hide in the Light: Trailers and Videos
★Watch Hide in the Light Full Movie'𝑂𝑛𝑙𝑖𝑛𝑒
لم Hide in the Light 2018 مترجم بجودة HDRip
HIDE IN THE LIGHT Official Trailer 2018
HIDE IN THE LIGHT Official Trailer (2018) Horror Movie HD
Hide in the Light (2018) Trailer.
Hide in the Light 2018 full movie
HIDE IN THE LIGHT Official Trailer (2018) Horror Movie HD
HIDE IN THE LIGHT Official Teaser 2018 Horror Movie in HD
HIDE IN THE LIGHT Official Trailer 2018 (HD)
Hide In The Light (2018) Trailer
HIDE IN THE LIGHT Official Trailer 2018 Horror Movie - PAK 24 REVIEWS
HIDE IN THE LIGHT Official Teaser 2018 Horror Movie in HD
Hide in the Light Trailer
HIDE IN THE LIGHT Official Trailer (2018) Horror Movie
HIDE IN THE LIGHT Official Trailer 2018 Horror Movie
HIDE IN THE LIGHT - Official Trailer 2018 - Horror Movie HD