Photo Gallery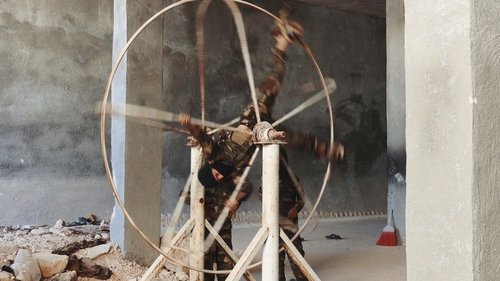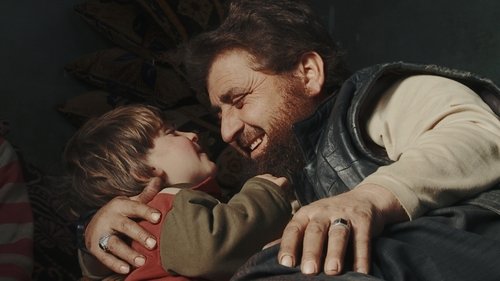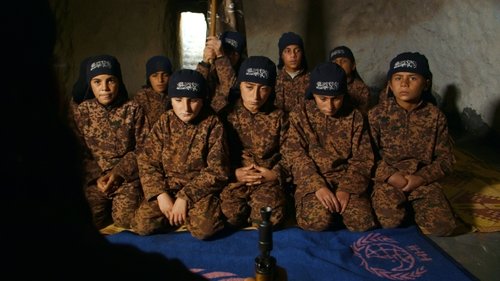 #Repost @kinolorber with @get_repost ・・・ Winner of the Grand Jury Prize for World Documentary at #Sundance, OF FATHERS AND SONS opens 11/16 at @movingimagenyc + 11/23 at @laemmletheatres before expanding to select cities. Poster art by @frostfoundry. . Following his award-winning documentary RETURN TO HOMS, Syrian-German filmmaker Talal Derki traveled to his homeland where he gained the trust of a radical Islamist family, sharing their daily life for over two years. His camera focuses primarily on the children, providing an extremely rare insight into what it means to grow up with a father whose only dream is to establish an Islamic caliphate. The result is a work of unparalleled access and intimacy that captures the chilling moment when childhood dies and jihadism is born. . . . #movie #film #cinema #documentary #OfFathersandSons #TalalDerki #Syria #GrandJuryPrize @talal.derki
#Repost @kinolorber with @get_repost ・・・ OF FATHERS AND SONS director Talal Derki in San Francisco for @sffilm's Doc Stories last weekend. Photos by Pamela Gentile. This unprecedented feat of documentary access shows how extremism is passed down in Syria and won the Grand Jury Prize for World Documentary at #Sundance. In theaters starting 11/16. #SFFILMDocStories . . . . #SanFranciscoFilmFestival #OfFathersandSons #TalalDerki @talal.derki #documentary #film #Syria
Very last Talent Talk today ! 18:00 - 19:00 featuring 'Black Mother' director Khalik Allah & 'Of Father's and Sons' director @talal.derki #vallettafilmfestival #cinema #bar #citylights #khalikallah #blackmother #blackmotherfilm #talalderki #documentary #jamaica #islam #extremism #valletta #film #festival #malta #filmfest #filmfestival #vff4 #vff2018
Dir. Talal Derki's Sundance Film Festival winner 'Of Fathers and Sons' will be released by Kino Lorber (@kinolorber ) from November 16. . . . #film #cinema #documentary #documentaryfilm #OfFathersandSons #syria #TalalDerki #SundanceFilmFestival #KinoLorber
#offathersandsons
#Repost @eurofilmawards with @get_repost ・・・ A to Z of #EFA2018 Doc Selection: OF FATHERS AND SONS by Talal Derki (@talal.derki) #documentary #talalderki #idfa #germanfilms . . . #DocumentaryFilm #cinema #film #OfFathersAndSons #TalalDerki #EuropeanFilmAwards #EuropeanFilmAwards2018
My new poster for Talal Derki's chilling new documentary, "Of Fathers and Sons," coming to theaters in November. As the quote says, it's truly unshakable. Thanks to Madison's Lake Mendota for the lovely sky. #keyart #poster #movieposter #movieposters #documentary #documentaries #syria #graphicdesign #typography #teachthechildrenwell
DAY 4 here at DOXA!!! Lots of films and panels at #DOXAindustry Check out Of Fathers and Sons showing today!! SUN MAY 6 | 5:30PM | VANCITY AND  FRI MAY 11 | 4:45PM | VANCITY . . . . #DOXA2018 #DOXAfestival #OfFathersAndSons #vancouver #YVR #YVRarts #VancouverDocumentary
A to Z of #EFA2018 Doc Selection: OF FATHERS AND SONS by Talal Derki (@talal.derki) #documentary #talalderki #idfa #germanfilms
Сегодня мы викинги ? #vikings#ifihadaheart#wedding#offathersandsons#trevormorris#викинги#сериал#6сезон#ждем#яимоя#??
7⭐️10 #talalderki #cine #documental#bibliotecapublicalleida
#Repost @talal.derki with @get_repost ・・・ From Elgouna FF, last week in the Red Sea. . . Please swipe to see 6 photos. . #OfFathersandSons #documentary #documentaryfilm #cinema #TalalDerki
@talal.derki 'Of Fathers and Sons' received a special mention last night by the Jury of this year's Valletta Film Festival. Congratulations to the entire cast and crew and thank you for your film. And big thank you to @aditusfoundation for helping us share this story. #vallettafilmfestival #talalderki #documentary #syria #berlin #lebanon #islamist #caliphate #war #homeland #vff4 #vff2018 #valletta #malta
Soon at #BIAFF2018 - "Of Fathers and Sons", Talal Derki, Germany/Syria/Lebanon/Qatar, 2017 @biaffbatumi @talal.derki ____ Talal Derki returns to his homeland where he gains the trust of a radical Islamist family, sharing their daily life for over two years. His camera is providing an extremely rare insight into what it means to grow up in an Islamic Caliphate. —TNS _____ #basisberlin & #ventanafilm #filmfestmünchen #basisberlin #ventanafilm #annefabini #filmeditorin #lastradadoells #filmfestival #featurefilm #docfilm #shortfilm #filmfestivals #biaff #Batumi #europefestival #istagram #Batumi #Adjara #georgia #talalderki #offathersandsons
Two years in the life of an Al-Nusra fighter living in a small village in northern Syria. #58kff #idfa2017 #talalderki #syria #documentary #documentaryfilm #filmfestival #reality #children in #thewar #mentality
Of Fathers and Sons. Possibly one of the hardest to watch at MIFF. Brilliant, raw, and heartfelt look into families of Radical Islamists. A study into Jihadi Radicalization. Definitely a good one to close down my miff weeks #miff2018 #ats3113
Simple but memorable moments like this are always special. The Albero Boys together in one pic. Love these two so much! #itsafatherandsonthang #family #alberoboys #pregametalks #offathersandsons
Wishing friends & colleagues involved with or with films screening at @docnycfest all the best & much success! @thompowers1 @feinsteinfilm @evelyn_movie @orlandovoneinsiedel @talal.derki @theandydunn NYC friends please come out & support - festivities kicked off yesterday & I wish I were there!
Gaand with the wind #ass #buttnaked #tobeachildagain #fatherandson #ganpati #versova #versovabeach #mumbaistreets #bombay #streetphotography #streetphotographymumbai #indianstreetphotography #indianstreetphotographer
Talal Derki. Film director and cat lover. Just saw his latest Of Fathers and Sons at Docs MX and recommend it with my whole heart. This is what cinema is about.
Tonight at @spazjukreattiv is 'Of Father's And Sons' @talal.derki What are you watching tonight? #vallettafilmfestival #vff2018 #vff4 #cinema #film #documentary #syria #germany #lebanon #valletta #malta #filmfest #filmfestival
The film Of Fathers and Sons. Go see it. #sundance #parkcity
Of Fathers and Sons: Trailers and Videos
emotional drama father and son relationship... #emotional_heart_touching...
Vikigns Soundtrack - 04 Of Fathers And Sons
Of Fathers and Sons Trailer #1 (2018) | Movieclips Indie
OF FATHERS AND SONS HDtrailer|
Father and Son Concert - Piolo Pascual (E) (See Playlists - Concerts for more shows)
{PROMO} Chicago PD 6x05 'Fathers And Sons' vostfr
Chicago PD 6x05 Sneak Peek 1 'Fathers and Sons'
Hatfield Fathers and Sons Orange River Adventure 2018
Chicago PD 6x05 Promo 'Fathers and Sons'
Of Fathers and Sons – Official Trailer
HINDI SHORT FILM | Father's Dream (A Story of Father \u0026 son relationship )
The Importance of a Father (esp. For Boys) - (Father and Son)
Woman Says Her Son Changed Her Life, But Who Is the Father? (Full Episode) | Paternity Court
Chicago PD 6x05 Sneak Peek 1 'Fathers and Sons'
Of Fathers and Sons – Official Trailer
Pakistani Father And Cute Daughter New Video 2018 || Star Production
❖ Of Fathers And Sons Trailer #1 (2018) | Movieclips Indie
Hatfield Fathers and Sons Orange River Adventure 2018
Chicago PD 6x05 Sneak Peek 1 'Fathers and Sons'