Photo Gallery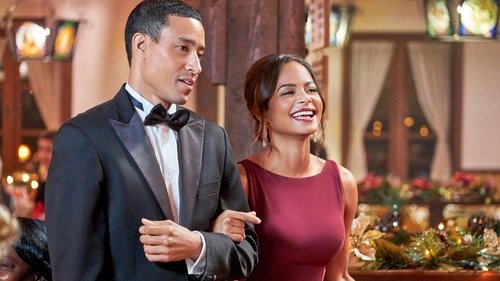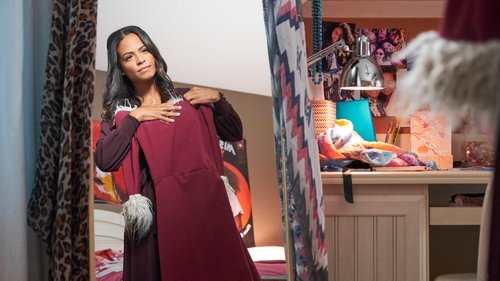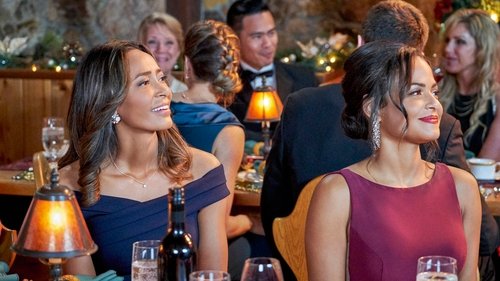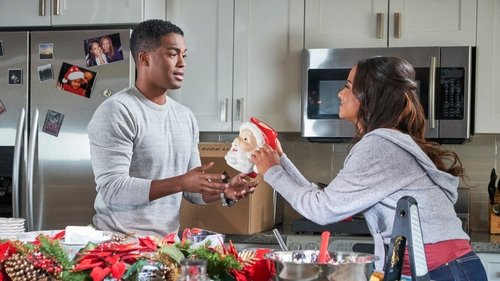 Memories of Christmas comes out Dec 8th #christinamilian #marktaylor #hallmarkoriginalmovie #hallmark #christmas #tistheseason #teamchristinamilian
A beautiful tree, soothing music and the chilling wind! #MemoriesOfChristmas ❄️??
Check out @brandi.alexander in the upcoming Hallmark movie Memories of Christmas. Things are really moving Brandi, excited to see where your path takes you! #talentedartist #hardworkpaysoff #hallmark #memoriesofchristmas
One week ago I met this incredible actor & friend @jaimecallica We have known each other online for some time but it was so nice to finally meet Jaime & discover that he is as kind, charming & impressive as I knew he was! His mama raised him right! Watch out for Jaime on a new #hallmark Christmas & a new #Up #superChannel Christmas movie this season! Thank you Jaime for being you! #memoriesofChristmas #ChristmasOnHollyLane
#Repost @christinamilian with @get_repost ・・・ Get ready to be charmed! We're 20 days away till "Memories of Christmas" w my costar @therealmarktaylor7 premiers on @hallmarkchannel (dec8th @ 8pm)??? ? @christinamilian @hallmarkchannel @hallmarkmovie #christinamilian #hallmark #hallmarkchannel #christmas #marktaylor #Classic
Christmas approach #oldfashionedchristmas #memories #cosyness
We are just four days away from the premiere of #MemoriesofChristmas! Don't miss @christinamilian as Noelle in this #MiraclesofChristmas original movie, Saturday at 9pm/8c. ❄️
#christinamilian on #instastory ???? #filming #hallmarkchristmasmovie @christinamilian @hallmarkchannel #MemoriesOfChristmas
THANKSGIVING IS NOW OVER SO TIME FOR CHRISTMAS!!! Let the movie marathons begin!!! #memoriesofchristmas
Try our fragrances today for your #body or #lotion Needs we do not #dilute our #products #photooftheday #scents4youteam.com
Memories of Christmas Past is the theme I chose for our Christmas tree this year. I've used a different theme each year since 2013 and I'm pretty sure this is my very favorite one. I put lots of photos and details on my blog today. ⠀⠀⠀⠀⠀⠀⠀⠀⠀ #christmastrees #christmas #christmastree #christmasmemories #persnicketyprints #becreative #katiethecreativelady #creativechristmas
#repost @extratv [email protected] is coming to @unistudios Hollywood on Wednesday, 12/5 to talk #MemoriesOfChristmas on @hallmarkmovie! Join us at the Globe at 12pm! @christinamilian #christinamilian #christinamilianfrance #CMilianFrance
Noelle @christinamilian returns home to try and discover what her her late mother loved so much about Christmas. Can Dave @therealmarktaylor7 help her find discover her love for the holidays? #MemoriesofChristmas airs Saturday at 9pm/8c! ☃️ #MiraclesofChristmas
What are your favorite Christmas memories? ?? Don't miss #MEMORIESOFCHRISTMAS premieres on @hallmarkmovie next Saturday, 12/8 at 9/8cPM!
After her mom passes, Noelle @christinamilian returns home for Christmas to celebrate the way her mom would have wanted her to. WIth the help of Dave @therealmarktaylor7, she attempts to falls in love with Christmas. Don't miss the premiere of #MemoriesofChristmas, Saturday at 9pm/8c. ?#MiraclesofChristmas
The best gifts come with a red bow on top ?? @hallmarkchannel #thegrove hair: @danielle_milian makeup: @drodbeauty
Rachel had a great time talking to actor Mark Taylor star of this week's Memories of Christmas @mark_taylor7 Link in bio and available at itunes/soundcloud/stitcher/audioboom #MemoriesofChristmas #Hallmarkies #miraclesofChristmas
A special memory, written down and stored safely inside our Keepsake Ornament. Many more to come as the years go by✨Merci @petitoursonetcie for sharing? #babychristmas #christmasgift #specialmemories #collectingmemories #milestonebaby
Classic Curls on big sis while she promotes #memoriesofchristmas
Every Christmas tree has a story. Each year, I put a quilt, afghan or quilt top on the floor to set the tree on. It is usually something my grandma, granny or grandpa made. This year it is a quilt top that was pieced together by my grandpa after he retired from being a carpenter. The crocheted tree skirt was given to us by my granny the first Christmas that we were married. This is our 34th Christmas as a family. If you look closely, you will see a little ceramic elf that we have put under the tree every year. My husband made it when he was growing up. (Zoe, the cat, also thought she had to be under the tree.)? Each ornament reminds me of special people and memories that have made up the tapestry of our lives. I handmade several of the ornaments we had on our first tree, sewing them by hand and using embroidery. I still put them on the tree each year to remind me how far we have come, and I happen to also like them! ❤️ I am reminded of dear friends and family, students who have been in my classroom, family members and friends who are no longer on this earth with us, children who have grown up and started their own families, and the beginnings and endings that have brought us where we are today. Scroll through the pictures to get a better look at the angel tree topper from @oldragdollcupboard and the handpainted sign by @threebirdssigns . ?❤️ . . #katyfrantreasures #christmasmemories #treedecorating #christmasornaments #reminiscing #handmadeornaments #decoratethetree #vintagechristmasornaments #rusticornaments #handpaintedornaments #etsyshopowner #etsysellers #etsystoreowner #christmastraditions?
Excited for Saturday December 8th at 9pm!! @christinamilian is back in her 4th #Christmas movie #MemoriesOfChristmas this time for @hallmarkmovie #MoviesAndMysteries Channel #MiraclesOfChristmas Series #TuneIn #ChristinaMilian #Noelle #MerryChristmas ?❤️?
Star financial dealmaker Noelle @christinamilian never understood her mother's love for Christmas, but when her mom passes away, she must return home. Can she discover her joy for the holidays? #MemoriesofChristmas premieres Saturday at 9pm/8c.
Set your DVR for Thursday December 6th episode of @homeandfamilytv #MemoriesOfChristmas Star @christinamilian will be a guest! #HomeAndFamily airs on @hallmarkchannel while #MemoriesOfChristmas airs on Hallmark's Movies & Mysteries channel @hallmarkmovie #MiraclesOfChristmas #ChristinaMilian #Noelle ?❤️?
#MiraclesofChristmas star @christinamilian knows that the best memories are made at Christmas! ?See what memories her character Noelle makes when #MemoriesofChristmas premieres Saturday at 9pm8c.
Hey everyone, the days are counting down and it's almost time for Christmas!! ?December 8 at 9pm, get warm and cozy and tune in to "Memories Of Christmas" on the Hallmark Movies & Mysteries channel and experience the Christmas spirit with me and Christina. You're sure to enjoy ???❄️☃️ . . . @christinamilian @christinamilianfrance @hallmarkmovie #christmas #holidays #christinamilian #marktaylor #christmasmovies #classic #enjoy ?
Guess who's coming home?? Check me out on @homeandfamilytv today! Once again I had the best time cooking, chatting and catching up them up on my Christmas Movie! #MemoriesofChristmas on @hallmarkmovie this SATURDAY NIGHT at 9pm
Purchase all 3 -two ounce bottles under #bachelorette on our #website for a #special price #photooftheday #tbt #memoriesofchristmas #scents4youteam.com
Memories of Christmas: Trailers and Videos
Matt Maher - When I Think Of Christmas (Official Audio)
Memories of the Alhambra | Official Trailer [HD] | Netflix
Christmas at the Palace (2018) - Hallmark Christmas Movies 2018
December Daily Journal: Childhood Memories of Christmas
Happy Vlogmas Day 4 What's Your Favorite Memory OF Christmas 🎄
Hallmark Christmas (2018) - Best Hallmark Christmas Movies 2018
Memories Of Christmas
Tell Your Story | Memories of Christmas
10 Magical Memories of Christmas Town
Pride, Prejudice, and Mistletoe (2018) - New Hallmark christmas Movies 2018
Christmas at the Palace (2018) - Hallmark Christmas Movies 2018
Memories of Christmas
Out 'n' About: Memories of Christmas Past 2018
Memories of Christmas
Memories Of Christmas
Classic Christmas Commercials That Bring Back Memories of Years Long Past (70s, 80s \u0026 90s Ads)