Photo Gallery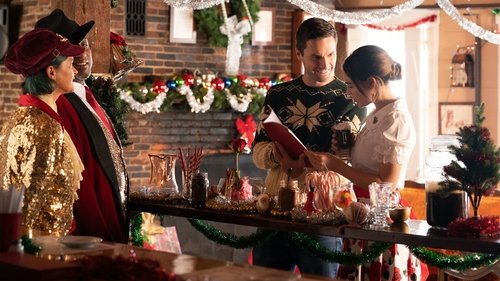 A Snow White Christmas ?⬇️ - ?Follow @memeswho for more! ? - - - - #ASnowWhiteChristmas #PaulaRahn #KristinFairweather #CarolynHennesy #ColtPrattes #LiamMcNeil #MichelleRandolph #MarVistaEntertainment #likes #movieupdates #instafilm #instalove #hollywood #bollywood #movie #filmmaking #rvcjmovies #memeswho #youtube #trailer #trending #viral #english #disney #classic #cartoon #christmas #christmasmovies
❄️❄️??✂️✂️ back at it #editing #director
A Snow White Christmas fans! Meet the men behind the characters in this year's best holiday movie love triangle (we can say that about our own movie, right?)! Thanks to @tsullivancasting for helping us find the 2 biggest charmers out there @coltprattes & @liamhmcneill . They are as funny, kind & talented as they come- and also they took their dueling very seriously! Thanks for bringing so much fun & energy to our set, guys. Blanca has a tough choice. Watch #ASnowWhiteChristmas on @iontelevision this Sunday, Dec 9th & decide if you're #teamlucas or #teamhunter (Spoiler- it's not an easy choice!) ??❤️❤️❤️??
Spending lots of time in the dark, with ? , fairy tales & wayyyy too many Swedish ?. #directorscut #postproduction #makingmovies?
Happy #femalefilmmakerfriday ???? Spending it directing with such an awesomely talented crew (just a few of our female filmmaking team pictured here!) is perfect!! ❄️?????
You know, just because we're in this movie doesn't mean we will accept just any Prince Charming. A bar was set in 2004 and we're expecting you to prove that you're better than Austin Aims, @coltprattes. #ASnowWhiteChristmas
?❤️❄️?? Coming December 9th on @iontelevision check out this sweet gem I directed, ! Catch us on our premiere night & then watch again on our other air dates (including Christmas Eve! ?). @marvistaent #holidaymovies #womendirect #makingmovies? #christmasmovies #snowwhite #fairytales
??
Nothing but love for @taylorswift & these creative souls that are the biggest gift on ❤️❤️ #reputationtour #instatravel #fieldtrip
Week 3, Day 9 on . I've contracted the plague over night sooooo- here goes nothing! ❄️?❄️? Merry Christmas in July! ❄️??
This play just went up across the street from our edit suite- which feels like a good omen?! ❄️ ??? ??? #femalefilmmakerfriday
Pre Emmys work sesh ?‍♀️ which means returning to writing projects after many months of neglecting them to focus on directing the feature. Im feeling like the obstacles are manageable after starting the day motivated by @angelamanueldavis to think about kindness to others & what I want my legacy to be. Happy #mondaymotivation & throw some of your kindness and sunshine around today! ?? oh and happy #emmys2018 day!! ?‍♀️?❤️????
If you're in the mood for Christmas & cookies & romance watch #ASnowWhiteChristmas this Sunday & bake some of Snow White's favorite cookies. ?❄️??? We did it all on this one, folks! ? Those indie roots of making it all work came in real handy! ❄️?❤️?
Rough assembly screening of , the feature I directed this summer- coming in December! #femalefilmmakerfriday #directing
Tune into ION television Sunday December 9th at 9pm to see my extremely talented actress cousin Lisa Marie Lynch as she stars as Doc in " A Snow White Christmas" directed by Kristin Fairweather, I'm so proud of her! #iontelevision #lisamarielynch #acting #actor #proud #filmactress #familyfirst #hardworkpaysoffs #dedication #actorslife #charactoractor #spredtheword #beautifulsoul #bostoncasting #kristinfairweather
A Snow White Christmas fans: Meet Victoria & Zane! Our Evil Queen (depends who you're asking) and her fabulous protégé. I was thrilled when I read the script and discovered I'd get to help bring this scheming, riotous devious duo to life. The color palette I wanted for the movie was bright & fun & fairy tale with a whimsical retro twist. Remarkably we struck movie gold when we cast @carolynhennesy and @richbarnes259 . They made this duo so vibrant you will *almost* be up for their devious plan. I'm including here some fun camera test moments along with a wink at some of my favorite scenes. Also included are inspiration pictures we used to build the looks with our amazing team #clintonodell and #jessicapribble. The color & style influences came from all over the map, including; Pushing Daisies, Ugly Betty, Annie & from there these two blazed their own incredibly bright path! Watch on @iontelevision on Dec 9th!!! ❄️?❤️ #womendirect #holidaymovies Stay tuned for more creative sneak peeks leading up to our premiere! ❄️❄️❄️????
A Snow White Christmas Fans!!! Meet our Snow White, Blanca Snow, played by the incredibly talented @michellerandolph . We were charged with casting an actor that could play a young woman that is a self-starter , smart, the girl next door, quick on her feet & lights up a room. I still can't believe we found this talented actor & stellar human that is all of these things & more in real life. The whole Project had an extra shine the day Michelle walked in. Here's some pics of the inspiration for our modern day Snow White & some of my favorite frames from the film. Enjoy!! And watch this Sunday on @iontelevision !!! @marvistaent #asnowwhitechristmasmovie #womendirect
BTS footage from that time we made it snow in hot Massachusetts in July for ?❄️?❤️?? Tune in this Sunday on @iontelevision to see the final romantic scene- snow & all! Prob
Coming out Dec 9, 2018: A Snow White Christmas, When Blanca Snow is faced with spending Christmas with her dastardly stepmother, Victoria, she attempts to fulfill her late father's wishes and create new memories as a family. However, Victoria plots to edge Blanca out of her father's inheritance and keep the money and his mansion, for herself. Victoria has Blanca hypnotized, so she will forget everyone and everything about her father's will. When Blanca wakes up in a quaint motor lodge out of town with severe amnesia, she receives the help of seven quirky friends, the Holly Jollies, to help her figure out her life. While attempting to regain her memory, she finds herself the object of affection to both house painter Hunter, and Lucas Prince. But, who can she trust? --- #ASnowWhiteChristmas #CineNewsBot #Movies #Cinema #News #Newmovies #Upcoming
Notes pass, Take 1 on ?❄️?
Getting all Christmas-y! In anticipation of the #ASnowWhiteChristmasMovie premiere on @iontelevision tomorrow night!! ?❄️??? #mood #merrymerry ? by @girlcamper528 #womendirect
Christmas in October! ?❄️??❤️ #postproduction
An evil queen and a bad apple—Watch me play a modern Snow White in #ASnowWhiteChristmas on @iontelevision SATURDAY at 9/8c PM ?❄✨ trailer in my bio :)
In the edit on with ace editor Susan Demskey-Horiuchi ! #femalefilmmakerfriday #makingmovies? #womeninfilm
I am so excited to watch this movie. I am so proud of you @michellerandolph. You are so talented and you will have an amazing future! I hope you have a good life and I wish you an amazing day!!❤️❤️❤️ #michellerandolph #greggsulkin
Who says I can't bring a little Florida Project pretty gritty motel vibe to a Christmas movie? ??
A Snow White Christmas: Trailers and Videos
Surprising Mum with a white Christmas 🎄🌨
A SNOW WHITE CHRISTMAS Trailer (2018)
A Snow White Christmas - Official Trailer - MarVista Entertainment
A Snow White Christmas - Official Trailer (2018) - Romance Movie
A SNOW WHITE CHRISTMAS Official Trailer (2018)
OneRepublic - White Christmas (Audio)
DIY Dollar Tree Snow White Christmas Tree | Skinny Charlie Brown 5.4 Ft. Tall Tree
A SNOW WHITE CHRISTMAS Trailer NEW (2018) - Xmas Romance Movie
Eric Clapton - White Christmas (Official Music Video)
A Snow White Christmas Movie Trailer 2019, Christmas Movie HD, #LifeStory
A Snow White Christmas | Clip: Blanca is Hypnotized To Forget Everything - MarVista Entertainment
A SNOW WHITE CHRISTMAS Official Trailer (2018) Christmas Romance Movie HD
A SNOW WHITE CHRISTMAS Official Trailer (2018) Romance Movie HD
Surprising Mum with a white Christmas 🎄🌨
A Snow White Christmas | Clip: Do You Know The Name Lucas Prince? - MarVista Entertainment
A Snow White Christmas Trailer : A Snow White Christmas Official Trailer (2018) Romance Movie HD
A Snow White Christmas - Trailer Reaction
A Snow White Christmas | Official Trailer (2018) Romance Movie [Full HD]