Photo Gallery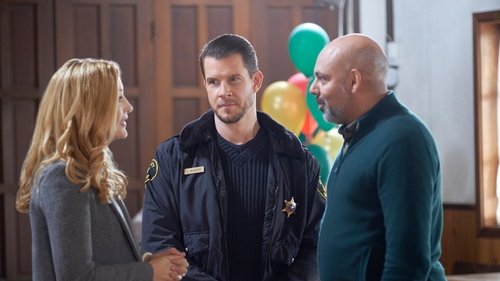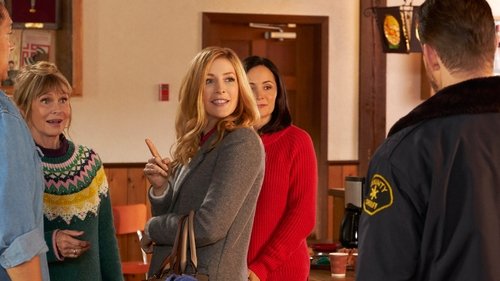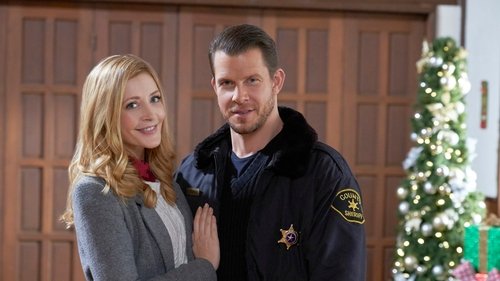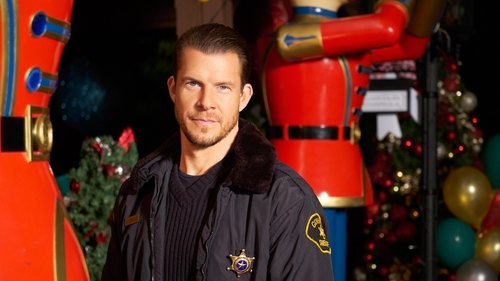 Obsessed with @hallmarkchannel holiday movies? Obsessed enough to listen to or even go on a podcast about them? Our CEO Dale is. Check out @hallmarkpodcast & listen early and often to hear Dale's thoughts on #WelcometoChristmas airing Dec 9. Link to podcast in bio. #AllinforKids #AllinforHallmarkMovies
It's beginning to look a lot like Christmas #welcometochristmas
Welcome to December ????? #welcomedecember #welcometochristmas
Pack your bags #Hallmarkies! It's time to visit the town of Christmas. Be sure to tune in for the #CountdowntoChristmas premiere #WelcometoChristmas Sunday, December 9 at 8pm/7c and tweet along with us.
The small town of Christmas is ready to welcome Madison @Jennigan & show her that she's found the perfect location for a new ski resort. Can she be convinced? The #CountdowntoChristmas premiere of #WelcometoChristmas airs Sunday at 8pm/7c! ⛷️
@authordebmason celebration
Tonight,Welcome To Christmas? Wearing Red Flannel, because Red's a major colour in Christmas Theme.❤ #christmas #christmasseason #christmasmonth #tonight #december1st #2018 #flannel #redflannel #outfitoftheday #selfieholic
Welcome to Christmas ????? #welcometochristmas
#welcometochristianworld "Welcome To Chrismas" Check and klick link in my profil and search movie. enjoy watch movie
On the first day of Christmas, Santa brought to me....... a manual LSX for only $41,990 ?? #geisslermotors #goulburnsnumberonedealer #whatarig #holden #colorado #nottobeoutdone @holdenaustralia @holden.colorado
Police officer Gage @ericmabius & the locals of Christmas, CO are desperate to make their small town a hot spot travel destination. Can they convince resort scouter Madison @jennigan1 that this is the right place for her new project? Find out when #WelcometoChristmas premieres this Sunday at 8pm/7c! ⛷️ #CountdowntoChristmas
#MoviePoster #WelcomeToChristmasMovie #December9th #Sunday9th #ThisSunday #DateNight #CouplesNight #ChristmasMovieNight #MovieNight #WelcomeToChristmasMovieNight #WelcomeToChristmas #OnHallmarkChannel #At8pm #MiSayYo
IT'S CHRISTMAS TIME! Thank you @ivy_00_pph for capturing these great moments from our very first show! . . . #itschristmastime #disneychristmas #tokyodisneysea #mediterraneanharbor #singer
This is my favorite channel❤❤❤ Spend your weekend with Hallmark channel❤ #Repost @hallmarkchannel (@get_repost) ・・・ We have two very special #CountdowntoChristmas gifts for you this weekend! ? Make sure to join us for #HomegrownChristmas this Saturday & #WelcometoChristmas this Sunday both premiering at 8pm/7c! ? #winter #special #weekend #movies #christmas #channel #holiday #favorite #thebesttimes #amazing #hallmarkchristmasmovies #holidays #holidayseason
Coming out Dec 9, 2018: Welcome to Christmas, Resort developer Madison Lane is tasked with finding a location for a new ski resort. Her boss tells her to take a trip to Christmas, Colorado, to consider the location. On her way into town, Madison has a minor fender-bender with the town's welcome sign. Town Sheriff Gage McBride gives Madison a ride into town so she can attend her meeting with the mayor while the car is towed and repaired. Little does Madison know that the town is on a mission to convince Madison that Christmas is the best place for the new ski resort. --- #WelcometoChristmas #CineNewsBot #Movies #Cinema #News #Newmovies #Upcoming
Christmas ? #christmas ??
What an incredible opening week this has been! Thank you for allowing me to share my love,passion, and heart with you! It's truly a dream come true sharing the stage with such a dedicated and talented cast. . . . . . #ディズニーシンガー #イッツクリスマスタイム #itschristmastime #disneysinger #tokyodisneysea #tokyodisneyresort #singer #singerlife #followyourdreams
Welcome to Christmas!What a joy it is to be able to perform this song! The connection that I see in everyone's eyes is overwhelming! It truly has become my favorite part of this show! . . . . . #itschristmastime #イッツクリスマスタイム #ディズニーシンガー #disney #tdr #mickeymouse #disneysinger #singerlife #singer #tokyo #japan
#festive#wolfemining#wolfemininginc#seasonsgreetings#welcometochristmas
Hope everyone wishes come true tonight ! Feliz día de las velitas. #candlesday #nochedelasvelitas #welcometoxmas #sydney
"And the stockings were hung by the chimney with care in hopes that St Nicholas soon would be there" ??? Yes, there are 3 stockings hanging from the mantle this year! Our sweet, amazing, precious, wonderous baby girl is celebrating her first holiday season this year. She just turned 5 months old and Santa Claus welcomed her to Christmas for the very first time! Words cannot possibly express how grateful and joyful and content and utterly in love I feel, so I won't even try, but I just figured I would let everyone know what I've been up to since I have been MIA for awhile. I've still been cooking, but nothing worth posting. And, if I'm being totally honest, when I finally do get the chance to eat nowadays, I usually inhale my food much too fast to even consider photographing it! But I have been keeping extra busy making my own baby food. This is where I can really shine as a parent! Haha. However, the appearance doesn't seem too visually appealing, so I haven't been posting about that either. So, instead, here is a picture of our tree and our stockings. But it is SO much more than that. It is the image of dreams come true. It is the manifestation of a lifetime of imagining motherhood and baking cookies and reading stories and singing Christmas carols to and with my angel. This photo embodies the one bit of luck I've had in my life, when my best friend gave me a priceless gift. The only gift I will ever need, I was given in July. So I will be quietly ignoring the world as it goes by in an eggnog fueled, tinsel toting, candy-cane-filled frenzy and instead busy myself by basking in the bottomless well of love in my heart. Such a gift I have been given. Merry Christmas Everyone!!! #MerryChristmas #Happyholidays #firstfamilychristmas #mom #loveofmylife #stockings #Christmastree #thebestgift #fivemonths #wishescometrue #baby #cheflife #momchef #chefturnedmom #babyfood #organic #homemade #madewithlove
Gage @ericmabius has one shot to show Madison @jennigan1 that his town of Christmas is the place for her new ski resort. Is he up to the task? Join us for the #CountdowntoChristmas premiere of #WelcometoChristmas this Sunday at 8pm/7c! ?
We have two very special #CountdowntoChristmas gifts for you this weekend! ? Make sure to join us for #HomegrownChristmas this Saturday & #WelcometoChristmas this Sunday both premiering at 8pm/7c! ?
... The Hallmark train keeps rolling!?♥️ More new movies, more holiday cheer! #HomegrownChristmas #MemoriesofChristmas #WelcometoChristmas #HallmarkChannel #TimeforMetoComeHomeForChristmas #HallmarkChristmasMovies #HallmarkMovies
Welcome to Christmas: Trailers and Videos
Christmas Home Tour 2018
The Grinch STOLE Christmas!
【抜粋】 Welcome to Christmas - from イッツ・クリスマスタイム!-
ディズニーシー 手話が取り入れられたクリスマスショーの振り付け
Welcome to an Arsenal Christmas
Christmas Decor Home Tour 2018
CHRISTMAS SHOPPING AT TARGET!! | VLOGMAS DAY 1
Pride, Prejudice, and Mistletoe (2018) - New Hallmark christmas Movies 2018
Let's Play Terraria - Christmas Adventure! King Slime, Grand Thunder Bird! (Episode 4)
Christmas at Graceland (2018) - Hallmark Christmas Movies 2018
THE BLOXBURG CHRISTMAS UPDATE IS HERE! Bloxburg Roblox
Welcome to an Arsenal Christmas
Our Epic Christmas Base Build Begins! | Terraria Christmas Calamity #6
DECORATING OUR FAMILY HOUSE FOR CHRISTMAS | Bloxburg Christmas Update
Winter Update! Roblox: Welcome to Bloxburg [BETA] New Job, Ice Skating, and Christmas Decoration!
WELCOME TO THE ZOO (Christmas Edition) Wender Ft. Arianna Palazzetti
A Day In The Life In Bloxburg With Twins! Roblox: Welcome to Bloxburg ~ Ice Skating
Dad Buys my Christmas Dress FAIL!!
2018 CHRISTMAS 🎄 HOME TOUR - WELCOME! AND COME ON IN!!
THE NIGHTMARE BEFORE CHRISTMAS (Call of Duty Zombies)
Peppa Pig English Episodes 🎄 Party Time!!!🎈🎉 Peppa Pig Christmas
Christmas at the Palace (2018) - Hallmark Christmas Movies 2018
MAKING A BLOXBURG CHRISTMAS TRAIN HOUSE! I THINK...
Star Stables 2018 Christmas is here! Welcome to Santa's Winter Village and let's find the saboteur!!