Photo Gallery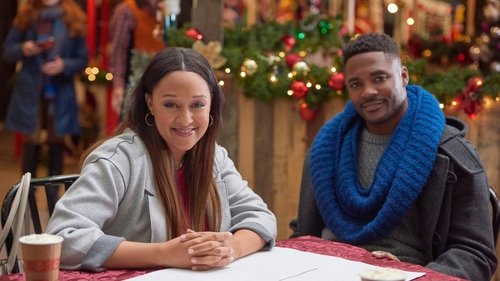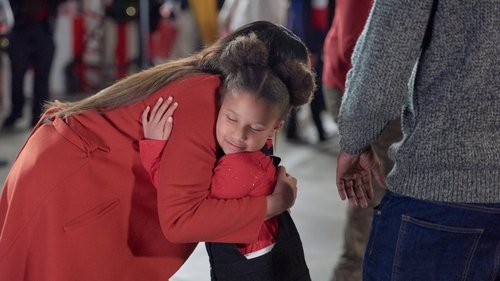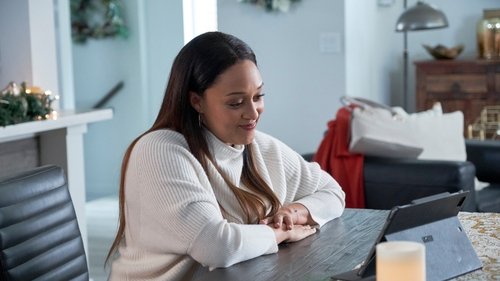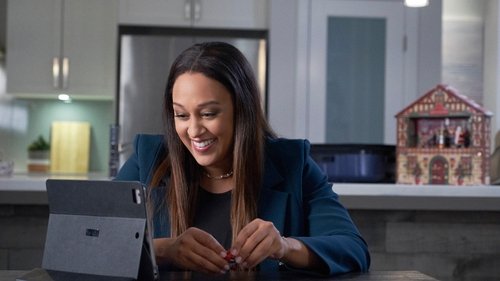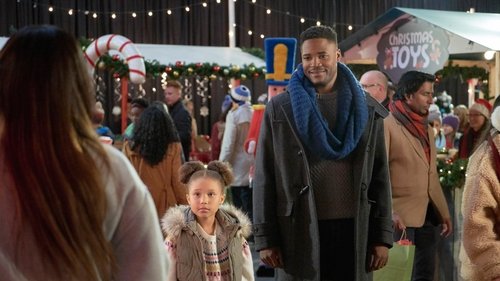 Fun first shot today!!#AGingerbreadRomance @tiamowry @duanehenryofficial
#TiaMowry and #DuaneHenry are starring in a new #HallmarkChannel #holiday #romance! #AGingerbreadRomance premiers December 16, 2018.
And that's me....apparently laughing at a joke oooor some kind of smooth snowman. ? Doing some ADR for #AGingerbreadRomance coming out on @hallmarkchannel Dec 16. Lots of laughs on this one. Starring @tiamowry and @duanehenryofficial and directed by @richard_gabai. #CountdowntoChristmas
We wanted to share this post because of the great list of upcoming holiday movie premieres on TV featuring black talent such as @tonibraxton @tatyanaali @demetria4real @kalihawk @davidandtamela @christinamilian @kylapratt @essence_says @hellojerrika and @tiamowry. Check out your local listings or visit (and definitely follow) @blackfilm_com for more info! #christmasmovies #everydayischristmas #christmaseverlasting #jinglebelle #astonecoldchristmas #thetruthaboutchristmas #merrywishmas #memoriesofchristmas #rentanelf #coinsofchristmas #amajesticchristmas #tonibraxton #tatyanaali #christinamilian #tiamowry #blacktalent #blackisbeautiful #blackactors #FemFilmFans
Good Morning and Goodbye ;-) #AGingerbreadRomance is on its way #Vancouver #Home #Grateful #SeeYouInLA
Had a fantastic time working with the incomparable @tiamowry on #AGingerbreadRomance. She's a genuinely kind, grounded, and all around inspiring person. Very excited for you all to see this one. #hallmark #work #filming #hallmarkchristmasmovies #sistersister #acting #working #tv #movie #movies #film #wednesdayvibes #hollywood #actor #films #onset #bts #behindthescenes
@tiamowry @duanehenryofficial are lighting it up! Great first week with these amazing people #AGingerBreadRomance #Hallmark
#Hallmarkies, we are just ONE WEEK away from the premiere of #AGingerbreadRomance! Are you as excited as we are to see @tiamowry on screen next Sunday at 8pm/7c? ?#CountdowntoChristmas
W @tiamowry and @duanehenryofficial #AGingerbreadRomance #HallmarkChannel Dec 15 Can't tell you what I was showing them :-)
For the next couple months you will know where to find me, on the couch watching Hallmark Christmas movies ?❤️? Can not wait to watch @tiamowry shine in A Gingerbread Romance premiering December 15th! #hallmarkchannel #hallmarkchristmasmovies #tiamowry @hallmarkchannel
Answering our questions, @richard_gabai talks about his upcoming release on @hallmarkchannel #AGingerbreadRomance, the lead characters in the film #TiaMowry #DuaneHenry and what it was like to be part of the production!
Another year around the sun and I'm so grateful for so many things this year. ? Thankful to have so many amazing friends and family members in my life. Here's to another year ❤️ Pictured here: behind the scenes trailer life from A Gingerbread Romance. Be sure to watch it on Dec 16 in USA or Dec 22 in Canada!
@hallmarkchannel - To get her dream job, architect Taylor @TiaMowry must first prove she can cut it in the kitchen. Can she and baker Adam @RealDuaneHenry build an award-winning gingerbread house? Watch #AGingerbreadRomance, Sunday at 8pm/7c! ? #christmas#christmastime#hallmarkchannel#christmasmovies#hallmarkchristmasmovies#likeforlike#like4like#followforfollow#follow4follow#comment4comment#commentforcomment#holiday#holidayseason
Happy Monday! #bts selfie with @duanehenryofficial on the set of #AGingerbreadRomance. • • • #behindthescenes #actor #actress #actorslife #selfie #yvr #acting #film #tv #television #movie #movies #selfie #selfies
We are so excited to see the amazing @tiamowry and @duanehenryofficial in their new original movie #AGingerbreadRomance premiering Sunday 8pm/7c! ? Do you host watch parties for #CountdowntoChristmas premieres?
#Repost from @blackfilm_com with @regram.app ... Here's A List Of Upcoming Holiday Movie Premieres On TV Featuring Black Talent w/ @tonibraxton @tatyanaali @demetria4real @mrdrefuller @kalihawk @davidandtamela @christinamilian @kylapratt @essence_says @hellojerrika & @tiamowry. Click on bio link for trailers, network info and dates. #everydayischristmas #christmaseverlasting #jinglebelle #astonecoldchristmas #thetruthaboutchristmas #merrywishmas #memoriesofchristmas #rentanelf #coinsofchristmas #amajesticchristmas #agingerbreadromance
@Regran_ed from @jocelyn_panton - Happy Monday! #bts selfie with @duanehenryofficial on the set of #AGingerbreadRomance. • • • #behindthescenes #actor #actress #actorslife #selfie #yvr #acting #film #tv #television #movie #movies #selfie #selfies - #regrann
Fun times on the set of Hallmark's "A Gingerbread Romance"!Watch December 15th. @tiamowry @duanehenryofficial @hallmarkchannel
A) This man is Awesome B) I'm telling everyone to watch this C) Did I mention @gilespanton is an absolutely fantastic and kind gentleman D) Watch this #AGingerbreadRomance @Regran_ed from @gilespanton - Had a fantastic time working with the incomparable @tiamowry on #AGingerbreadRomance. She's a genuinely kind, grounded, and all around inspiring person. Very excited for you all to see this one. #hallmark #work #filming #hallmarkchristmasmovies #sistersister #acting #working #tv #movie #movies #film #wednesdayvibes #hollywood #actor #films #onset #bts #behindthescenes - #regrann
#AGingerbreadRomance THIS [email protected] @duanehenryofficial @melissapeterman @hallmarkchannel
Who wore it better? ? Ahahahahahaha! I love the costumes department on this movie. We've been joking around about National Lampoons Christmas and look what they left for me to try on the other day!? ? #AGingerbreadRomance #movie #bts #NationalLampoons #funny #work #whoworeitbetter #filming #working #hallmark #makingmovies @tiamowry @duanehenryofficial @hallmarkchannel #hallmarkies #fashion #film #comedy #romcom #christmas #hallmarkchristmasmovies #sundayfunday
This is going to be pure magic and I'M ALL IN!!!! ?♥️????? I have a feeling @tiamowry will knock it out of the park like she always does. Count down is on....December 16th will be here soon! @duanehenryofficial @hallmarkchannel #tiamowry #tiamowryhardrict #hallmarkchristmasmovies #hallmarkchannel #hallmarkchristmas
A Gingerbread Romance: Trailers and Videos
A CHRISTMAS PRINCE Official Trailer (2018) The Royal Wedding, Netflix Romance Movie HD
Road to Christmas (2018) Hallmark Movie Trailer, Preview, interview, On Location, Best Scenes
New Hallmark Movies Christmas at the Palace 2018 - Hallmark Christmas Movies 2018
A SNOW WHITE CHRISTMAS Official Trailer (2018) Romance Movie HD
A Gingerbread Romance (2018) Hallmark Movie Trailer, Preview (Airing on December 16)
Short Rib Casserole for the Holidays | Tia Mowry's Quick Fix
MARRIED BY CHRISTMAS (2018) Hallmark Movie - GREAT Romance Movies on Christmas Holiday 2018
Once Upon a Christmas Miracle (2018) - Best Hallmark Christmas Movies 2018
Homegrown Christmas - Hallmark Christmas Movie 2018
Tia Mowry Hilariously Admits Why She Doesn't Like to Cook With Her Husband (Exclusive)
A Gingerbread Romance (2018) Hallmark Movie Trailer and All Hallmark Movies Airing on December
Short Rib Casserole for the Holidays | Tia Mowry's Quick Fix
Homegrown Christmas - Hallmark Christmas Movie 2018
A Holiday To Remember (1995) - Best Hallmark Christmas Movies Of All Time
New Hallmark Christmas Movies 2018 | Hallmark Movies Full Length #Hallmark Romance Movie #29