Photo Gallery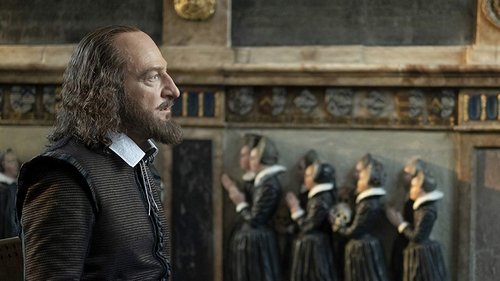 New amazing trailer is here! #ianmckellen #judidench #kennethbranagh #shakespeare #stories #fbf #love #passion #storytelling #film #sonyclassics #movie #film #insta
The final act of the world's greatest playwright. ? #AllisTrue is At Cinemas February 8
Kenneth Branagh, Judi Dench and Ian McKellen star in #AllisTrue. Watch the new trailer via the link in our bio.
DAME JUDI DENCH IS BACK in ALL IS TRUE, another movie about William Shakespeare but this time about the autumn years of his life and playing his wife. What a great trio of legends; Dame Judi, Sir Kenneth Branagh and Sir Ian McKellen ❤️ #damejudidench #judidench #kennethbranagh #ianmckellen #bbc #british #movie #oscars #race #shakespeare #williamshakespeare #annehathaway #legend #legends
Also checking out this film tonight. That's @sonyclassics. #kennethbranagh #judydench #williamshakespeare
Kenneth Branagh after a screening of his brilliant film " All is True". #shakespeare #kennethbranagh #film #genius
Oh Happy Day! If you turned the camera 180 degrees you would see an equally smiling, laughing crew (also covered in Edwardian confetti) All is True. @sonyclassics Pictured: @kathryn.wilder and #jackcolgravehirst ???? #shakespeare #thebard #williamshakespeare #history #literature #unitstills #filmstills #unitstillsphotography @fujifilmx_uk @billinghambags @pelicanprofessional @peakdesign @profotoglobal @godox_photo_equipment #lovemyjob @sonyclassics @kenneth_branagh @ianmckellen #damejudidench @hadleyfraser #lydiawilson #alexmcqueen
Proud to have worked on All is True, shot over four weeks at Dorney Court in Windsor during October. Amazing what can be done with a small budget and a lot of determination and hard work #kennethbranagh #judidench #sony #sonypictures #dorneycourt #locationshoot #setlife #props #propsdept #propsdepartment #shakespeare #williamshakespeare #ianmckellen
? New movieposters of upcoming releases . #bumblebee #shaunthesheep #farmageddon #thekidwhowouldbeking #ironsky #ironskythecomingrace #aquaman #alita #battleangelalita #theyshallnotgrowold #coldpursuit #captivestate #upcomingmovies #newfilms #newmovies #netflix #comingsoon #filmposters #movieposters #cinema #promo #poster #cinephilecommunity #moviefan #moviebuff #filmgeek #filmgeeks #movienight #movietime? . Follow us on the @thecelluloidcorner for more movienews!?
The first poster and a new international trailer for Sony Pictures Classics' upcoming drama "All Is True" have been released. The film, which stars Kenneth Branagh, Judi Dench, Ian McKellen, Kathryn Wilder, Jack Colgrave Hirst, Michael Rouse, Lolita Chakrabarti, Matt Jessup, Eleanor de Rohan, Doug Colling and Sabi Perez, was directed by Branagh from a screenplay by Ben Elton. "The year is 1613, Shakespeare is acknowledged as the greatest writer of the age. But disaster strikes when his renowned Globe Theatre burns to the ground, and devastated, Shakespeare returns to Stratford, where he must face a troubled past and a neglected family. Haunted by the death of his only son Hamnet, he struggles to mend the broken relationships with his wife and daughters. In so doing, he is ruthlessly forced to examine his own failings as husband and father. His very personal search for the truth uncovers secrets and lies within a family at war." "All Is True" will have a one-week awards qualifying run in New York and Los Angeles theaters on December 21st, 2018, and will then be released in 2019. What are your guys' thoughts on the poster and trailer? #AllIsTrue #KennethBranagh #JudiDench #IanMcKellen #KathrynWilder #JackColgraveHirst #MichaelRouse #LolitaChakrabarti #MattJessup #EleanordeRohan #DougColling #SabiPerez #SonyPicturesClassics #NewPoster NewTrailer
Great trailer for and lots more views of Ken Branagh in the makeup we created. #millenniumfx #milleniumfx #Prostheticsmagazine #prostheticsevent #prostheticmakeup #specialeffectsmakeup #makeupfx #sfxmakeup #siliconeprosthetics #creative #filmprofessional #prosthetics #neillsmaterials #neillsmakeup #setlife #onset #makeup #polytek #makeupcourses #makeupfxcourses #gortonstudio #shakepseare #charactermakeup
Kenneth Branagh is Bill Shakespeare and stars alongside fellow drama royalty Judi Dench and Ian McKellen in his biopic about the great playwright's final years #AllIsTrue #KennethBranagh #JudiDench #IanMcKellen #WilliamShakespare #Shakespeare #theatre #playwright #drama #history #biopic
ALL IS TRUE (2018) Movie Trailer: Kenneth Branagh's William Shakespeare Returns Home to a Dysfunctional Family. Read the Full Article here: https://wp.me/pj7Bd-IjX. Visit our Patreon page, consider becoming a patron, and help support our content: https://www.patreon.com/FilmBook. The hashtags for this posting: #AllIsTrue #DougColling #EleanordeRohan #IanMcKellen #JackColgraveHirst #JudiDench #KathrynWilder #KennethBranagh #LolitaChakrabarti #MattJessup #MichaelRouse #movietrailer #SabiPerez #SonyPicturesClassics
#AllIsTrue #KennethBranagh #JudiDench #IanMcAllen #ShakespeareDrama WATCH TRAILER HERE https://goo.gl/T7dzWL
'All Is True' - Will Shakespeare as portrayed by @kenneth_brannagh Shot by me, released by @sonyclassics @imdb ?? Stunning production, makeup, hair and costume design on this. #jacobeanchic
Not surprised that this movie looks SO good when you think about it's cast, the plot and the director ?? No one does #Shakespeare like #KennethBranagh (and he looks unrecognizable here as The Bard himself) ??? #TheMentalTraveler #AllIsTrue #WilliamShakespeare #JudiDench #PeriodDrama #Anglophile #WillShakespeare #Booktube #Booktuber #Bookstagram #Bookstagramer #Hamlet #RomeoAndJuliet #Macbeth #Othello #TwelfthNight #KingLear #MidsummerNightsDream #HenryVIII #RichardIII #AsYouLikeIt #TheMerchantOfVenice #TheTamingOfTheShrew #MuchAdoAboutNothing
Busy times hence my being quiet on Instagram. Spent the past month working with friend, frequent collaborator and all round brilliant makeup artist Vanessa White to bring William Shakespeare to life for Ken Branagh's new movie "All Is True." Not only is he playing Shakespeare under various prosthetics and a hand laid beard by me but he directed too which made it all the more challenging. Very proud of this work. #kenbranagh #prosthetics #williamshakespere #judidench #charactermakeup #prostheticsmagazine #prostheticsevent #millenniumfx #gortonstudio #makeupfxcourse
#2019
Repost @ianmckellen 'All Is True' directed by and starring #KennethBranagh follows the story of #WilliamShakespeare in his later years after the Globe Theatre has burned down and he return to his neglected family #AllIsTrue #JudiDench #IanMckellen #Shakespeare #playwright #biopic #GlobeTheatre #StratfordUponAvon
The poster for the movie ALL IS TRUE. #movieposter #comedy #drama #theatre #theater #british #english #england #kennethbranagh #ianmckellen #judidench #pop #PopCulture #Geek #nerd #Movies #Filmes #films #cine #cinema #tvseries #art #Culture #cult #entertainment #OsFilmesdoKacic
Christmas sodjurn in Soho ? #xmas #festivefever #brightlights #bigcity #hamyardhotel #hashtag
Постер к фильму "All is true". . "All is true" poster. . #кеннетбрана #kennethbranagh #джудиденч #йенмаккелен #judidench #ianmckellen
Kenneth Branagh, Judi Dench, and Ian McKellen in "All Is True" about the last years of Shakespeare's life. Opening Friday in NY and LA, everywhere else in 2019. #AllIsTrue #KennethBranagh #JudiDench #IanMcKellen
My first film poster. I went fully freelance in March of this year, it's been a whirlwind since then, this feels like a really lovely milestone to round out the year with. Thank you to my uncompromising support network and incredible colleagues. ???? Post work: @sonyclassics #shakespeare #thebard #williamshakespeare #history #literature #unitstills #filmstills #unitstillsphotography @fujifilmx_uk @billinghambags @pelicanprofessional @peakdesign @profotoglobal @godox_photo_equipment #lovemyjob @sonyclassics @kenneth_branagh @ianmckellen #damejudidench @hadleyfraser #lydiawilson #alexmcqueen @kathryn.wilder #jackcolgravehirst
All Is True - new film poster: https://teaser-trailer.com/movie/all-is-true/ starring Kenneth Branagh, Judi Dench, Ian McKellen, Kathryn Wilder, Matt Jessup, Jack Colgrave Hirst, Michael Rouse, and Lolita Chakrabarti #AllIsTrue #AllIsTrueMovie
Oh Happy Day! If you turned the camera 180 degrees you would see an equally smiling, laughing crew (also covered in Edwardian confetti) All is True. @sonyclassics Pictured: @kathryn.wilder and #jackcolgravehirst ???? #shakespeare #thebard #williamshakespeare #history #literature #unitstills #filmstills #unitstillsphotography @fujifilmx_uk @billinghambags @pelicanprofessional @peakdesign @profotoglobal @godox_photo_equipment #lovemyjob @sonyclassics @kenneth_branagh @ianmckellen #damejudidench @hadleyfraser #lydiawilson #alexmcqueen
Good to see prosthetic noses have come a long way since Nicole Kidman's turn as Virginia Woolf in "The Hours"! #KennethBranagh's new film about #Shakespeare's retirement, "All Is True", is fascinating on many levels. First, that #BenElton - best known for his comedy, wrote the screenplay - and second, that The Bard's domestic dramas were so, well, dramatic! For the audience at BAFTA yesterday, #JudiDench as Mrs Shakespeare and #IanMcKellan as his sponsor, The Earl of Southampton, steal the show with acting so restrained and voices so mellifluous that it makes you tingle. And in this age of Botox and fillers, it's such a treat to see wrinkles on screen! McKellan's are almost like a Greek chorus, moving in unison to his speech and artfully framing each expression like some facial semaphore. The cinematography is also magnificent - I had no idea there were still such untouched landscapes in England, and the atmospheric depiction of dark, dank, draughty 17th-century interiors make you grateful for the gifts of electricity, hot water and heating. Bravo to the DoP, #ZacNicholson for such painterly scenes. In cinemas the first week of February 2019 #AllIsTrue Photo credit: @sonypicturesuk
The new poster came out? #JudiDench #judidench #damejudidench #kennethbranagh #ianmckellen #sirkennethbranagh #sirianmckellen #Shakespeare #WilliamShakespeare #sonymovies #love
All is True: Trailers and Videos
ALL IS TRUE Official Trailer (2019) Kenneth Branagh, Judi Dench, Ian McKellen, Shakespeare Movie HD
'All Is True' Trailer
ALL IS TRUE - Official Trailer (2019) Kenneth Branagh Drama Movie
Super Smash Bros Ultimate - True Final Boss + All Endings
All Is True Trailer #1 (2018) | Movieclips Indie
ALL IS TRUE - OFFICIAL TRAILER (2019) - KENNETH BRANAGH, JUDI DENCH
ALL IS TRUE Official Trailer (2019) Kenneth Branagh, Shakespeare Movie HD
All Is True Trailer Reaction
Kenneth Branagh ('All Is True') on 'trying to make a connection' to William Shakespeare | GOLD DERBY
Kenneth Branagh on Shakespeare \u0026 'All Is True' - Variety Screening Series
All is True Trailer Breakdown
All Is True | Official Trailer HD (2018)
ALL IS TRUE Trailer (2018) Kenneth Branagh Shakespeare Movie
ALL IS TRUE Official Trailer (2019) Kenneth Branagh, Judi Dench Movie HD
Actor/Director Kenneth Branagh 'ALL IS TRUE' Q \u0026 A
2018 11 28 Kenneth Branagh talks about 'All Is True'
All Is True - Official Trailer #2 - At Cinemas February 8
All Is True - Official UK Trailer - At Cinemas February 8
ALL IS TRUE Trailer NEW (2018) - Kenneth Branagh Shakespeare Drama
KENNETH BRANAGH Q\u0026A 'ALL IS TRUE'