Photo Gallery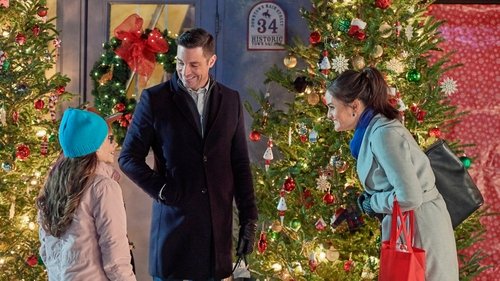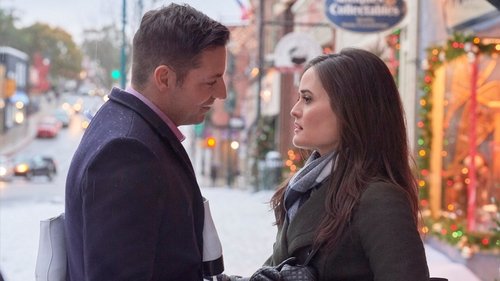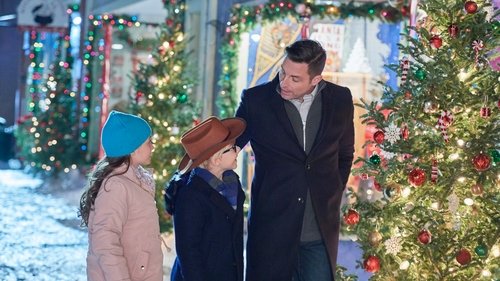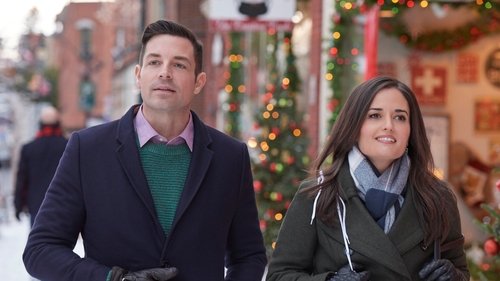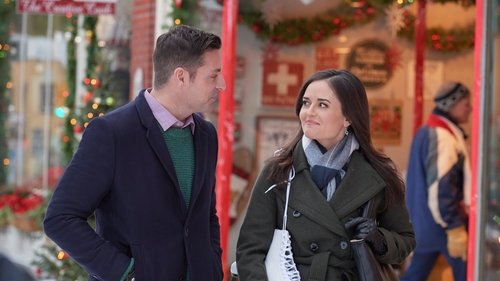 Loved this little red number for my @accessonline segment today on @nbc! How cute are those shoulder cutouts?? ? . . Loved talking all about my upcoming movie #ChristmasAtGrandValley which premieres on Friday, Dec 21st at 9pm/8pmC on #HallmarkMoviesAndMysteries @hallmarkmovie. ❤ Can't wait to live tweet with you all! . . . . . #ChristmasAtGrandValley #pressday #presstour #reddress by @shopbailey44, jewelry by @leezadjewelry, glam by @hildal & @annarose! ??‍♀️ #shouldercutout #shouldercutouts #bandagedress #oots #Hallmarkies #MiraclesOfChristmas #ChristmasMovie #christmasiscoming @brennanelliott2 #DanLauria @gage_arbuthnot @thehattiekragten #livetweeting
@Regran_ed from @brennanelliott2 - Off to do ADR! Looking forward to spending time with you on our Christmas movie Dec 22nd 9pm/8pm on @hallmarkmovie with my costar @danicamckellar ? #regrann
In Canada, catch it on @City_Tv Christmas Day 7pm. #Verymerrymovies #merrychristmas
Off to do ADR! Looking forward to spending time with you on our Christmas movie Dec 22nd 9pm/8pm on @hallmarkmovie with my costar @danicamckellar ?
Repost from @thehattiekragten using @RepostRegramApp - NEW date for CHRISTMAS AT GRAND VALLEY, the movie I was fortunate to be in is on Dec. 21st 8/9c IN CANADA IT WILL BE ON CHRISTMAS DAY AT 7PM ON CITY TV? #hallmarkchristmasmovies
This is going to be a Great Movie with @danicamckellar @brennanelliott2 on @hallmarkmovie #TUNEIN Can't wait for this! #Repost
Had a great time this morning pretaping a segment for @CNBC's "On the Money" with the wonderful #BeckyQuick, talking all about my @mckellarmath books (including common core math & #DoNotOpenThisMathBook) and my upcoming movie #ChristmasAtGrandValley! Segment airs over the weekend. ? More in my instastories. ? . . . #ChristmasAtGrandValley, with @brennanelliott2 & @realdanlauria ❤ airs Friday Dec 21st at 9pm/8pmC on @hallmarkmovie! ??? . . . All of my @MckellarMath books, including #DoNotOpenThisMathBook, can be seen at MckellarMath.com, and are all available at Amazon, B&N.com, & more, including in stores. They're a fun last minute & inexpensive gift idea, and great stocking stuffers. ??? . . . Thank you @laundrybyshelli for the two-tone (reversible!) dress and @leezadjewelry for the sparkly mouse necklace (yes, to celebrate Mr.Mouse in #DoNotOpenThisMathBook ?). And thank you @hildal & @tuyenttran for the glam.??‍♀️ . . . . . . #smartkids #mathsmarts #funmath #matheducation #mathbook #kidlit #mathteachers #mathhelp #homeschooling #bts #behindthescenes #Hallmarkies #HallmarkMovies #HallmarkMoviesAndMysteries #MiraclesOfChristmas #WonderYearsreunion #TheWonderYears #losañosmaravillosos #AnosIncríveis
#ChristmasatGrandValley premieres one month from today!
Had such a blast with my friends @cameronmathison and @iamdebbiem discussing with @danicamckellar #dec21 on @hallmarkmovie
Oh hey, Wonder Years dad - with a beard!! ? How lucky am I to have these two awesome costars? ? We'll ALL be on @homeandfamilytv tomorrow (Tuesday) morning at 10am EST to talk about our upcoming movie #ChristmasAtGrandValley - and be sure to tune in, because those crafty folks totally got me & Dan with SURPRISE appearance by a fellow Wonder Years castmate!! Who do you think it will be?? ? . . . Tune in to @hallmarkchannel tomorrow morning at 10/9amC for our interviews on @homeandfamily (with sneak peek clips from the movie!) and then tune in to #HallmarkMoviesAndMysteries (@hallmarkmovie) this Friday night at 9/8pmC for #ChristmasAtGrandValley, part of the #MiraclesOfChristmas finale weekend! ?❤? . . . . #ChristmasAtGrandValley #MiraclesOfChristmas @brennanelliott2 @realdanlauria #ChristmasMovie #TheWonderYears #WonderYearsReunion #losañosmaravillosos #AnosIncríveis #redcoat #christmasiscoming
?❤️? See my IG Story to see the ad (in 2 parts) @danicamckellar @realdanlauria @brennanelliott2 @thehattiekragten @gage_arbuthnot @hallmarkmovie Hallmark Movies and Mysteries Friday December 21 9pm/8c
While in Gravenhurst the camera team went for a ride on the Wenonah II, sister ship to The Seguin. I really like steamships. The gift shop sold Captain hats for $7, so of course I had to get one. And then help myself onto the bridge and make sure the crew was doing a good job. I wore the hat for the rest of photography on 'Christmas at Grand Valley,' where Mr. Buttery dubbed me 'Captain Hindgrinder'. . . . #gravenhurst #muskoka #muskokasteamships #steamship #wenonahII #seguin #bracebridge #hallmark #hallmarkchristmas #christmasatgrandvalley
@danicamckellar & @brennanelliott2 are giving us the scoop on @hallmarkmovie's #ChristmasAtGrandValley! And look who else is in the movie... Danica's #WonderYears dad @realdanlauria! ❤️ Tune in to #ExtraTV Thursday night!
Kelly returns home to Grand Valley in search of some creativity for her art, but after she meets Leo @brennanelliott2 she realizes she might have found what she had been really looking for all along. #ChristmasAtGrandValley airs this Friday at 9pm/8c. #MiraclesofChristmas
#Repost @danicamckellar ・・・ #ChristmasAtGrandValley and I got to see Dan Lauria & me on a big screen together! Hard to believe it's been 25 friggin' years since we've been on television together. ? I'm soooooo excited to share this special movie (and very special reunion) with you next month. Yay! ? . #ChristmasAtGrandValley with @brennanelliott2, @realdanlauria (& me!) premieres Saturday Dec 22nd at 9pm/8pmC on @hallmarkmovie ❤
We are excited to watch @DanicaMcKellar in #ChristmasAtGrandValley on @hallmarkmovie this Friday, Dec 21 at 9pm ET. We love that she loves #nugobars! #MiraclesofChristmas #hallmarkmoviesandmysteries #danicamckellar #proteinbar #chocolatelovers
#Repost @brennanelliott2 with @get_repost ・・・ Hey everyone we are super excited to share our sweet movie with you #nov21 with this amazing costar @danicamckellar @hallmarkchannel #thanksgivingeve so proud 2 share the holidays with all you fans! Ahhhh?? ?
When artist Kelly @danicamckellar returns home to Grand Valley for Christmas and runs into all-star Dad Leo @brennanelliott2 and his family, inspiration begins to strike. Can Kelly find her passion again? #ChristmasAtGrandValley premieres 12/21 at 9pm/8c! #MiraclesofChristmas
Repost @mpca_bktv by @media.repost: From Executive Producer Brad Krevoy, actors @danicamckellar and @brennanelliott2 give a shout out to the #Hearties! Don't miss #ChristmasAtGrandValley THIS FRIDAY, December 21st, 9/8C, on @hallmarkmovie! . . . . #ChristmasMovies #MiraclesOfChristmas #CountdownToChristmas #HallmarkChristmasMovies #Christmas #OnSet #BKTV #MPCA
Ok fine!!! Beard is gone!!??? now it's time for all of us to get in to the #christmasspirit #nov22 @hallmarkchannel
The #MiraclesofChristmas premiere you've been waiting for is nearly here! Go behind the scenes of @danicamckellar and @brennanelliott2's #ChristmasatGrandValley, premiering TONIGHT at 9pm/8c!
Thank you @ruthhill74 for the beautiful article. I'm truly honoured to have been interviewed by you. Thank you for all your support. Merry Christmas #actor #hallmarkies
#WonderYears actors @danicamckellar and @realdanlauria reunited in their upcoming @hallmarkmovie #ChristmasatGrandValley and stopped by our home to tell us all about their experience working together again! ?? . Tune in to the premiere of #ChristmasatGrandValley FRIDAY at 9pm/8c on @hallmarkmovie ❤️✨ . . #hallmarkmovies #miraclesofchristmas #hallmarkchannel #moviesandmysteries #christmas #selfie ?
We're celebrating the #MiraclesofChristmas with a special three-night finale event! Join us for #AChristmasForTheBooks Thursday, #ChristmasAtGrandValley Friday, and #ChristmasBellsAreRinging Saturday. ? ✨✨ . . . . #OnSet #BKTV #MPCA #hallmarkchannel #christmascountdown #christmas #christmasmovies #homedecor #hallmark #hallmarkmovies #love #holidays #tistheseason #holidayseason #fridayplans #itsthemostwonderfultimeoftheyear #christmasiscoming #tradition #miraclesofchristmas #christmasgoodies #hallmarkchristmas #hallmarkholiday
We have exactly one week until the premiere of #ChristmasAtGrandValley! See @danicamckellar play artist Kelly, who returns home to Grand Valley this Christmas in search of some much needed inspiration. ? #MiraclesofChristmas
Christmas at Grand Valley: Trailers and Videos
🌟 Hallmark Movies Xmas 🌟 Homegrown Christmas 🌟 Hallmark Movies Full Length 2018
Hallmark christmas Movies | New Hallmark Movies Full Length 2018 HD | Elevator Girl 2010
New Hallmark Christmas Movies 2018 - New Hallmark Release Movies 2018
Christmas at the Palace (2018) - New Hallmark Christmas Movies 2018
New Hallmark Movies Christmas at Grand Valley 2018 - Best Hallmark Christmas Movies 2018
Once Upon a Christmas Miracle (2018) - Best Hallmark Christmas Movies 2018
Christmas at Graceland 2018 | Hallmark Christmas Movies 2018
A Shoe Addict's Christmas (2018) - Hallmark Christmas Movies 2018
Hallmark Christmas Movies 2018 | Best Holidays Hallmark Movies 2019
Christmas Cupids Arrow 2018 - New Hallmark Christmas Movies 2018
Dan Lauria and Danica McKellar - Home \u0026 Family
Time for Me to Come Home for Christmas (2018) - Hallmark Christmas Movies
🌟 Hallmark Movies And Mysteries 2018 🌟 Christmas at Grand Valley 🌟 Hallmark Movies Full Length 2018
Love For Christmas 2018 - New Lifetime Movies 2018, Good Christmas Movies
Christmas at Graceland 2018 | Hallmark Christmas Movies 2018
Hallmark christmas Movies | New Hallmark Movies Full Length 2018 HD | Elevator Girl 2010
Hallmark Movies Christmas in December 2018 | Hallmark Christmas Movies 2018 🌟 Watch Now
Time for Me to Come Home for Christmas (2018) - Hallmark Christmas Movies
🌟 Hallmark Movies And Mysteries 2018 🌟 Christmas at Grand Valley 🌟 Hallmark Movies Full Length 2018