Photo Gallery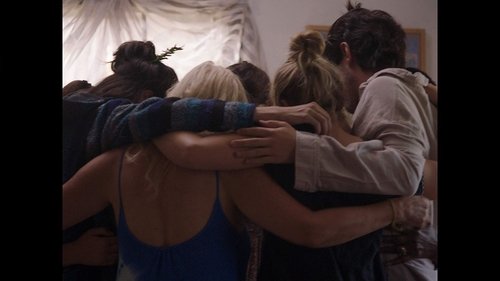 SPIRAL FARM is the coming of age story of Anahita, a 17 year-old girl growing up on an intentional community. The tranquility of the commune is disrupted by the arrival of two outsiders, a father and son, who cause Anahita to question her future. Directed by Alec Tibaldi⠀ ⠀ In accompanying short @EASTOFTHERIVERfilm, Teonna is unexpectedly suspended from school and is faced with a day on the streets of Washington, DC. Directed by Hannah Peterson #slamdance25 #indiefilm #independentfilm #amandaplummer #piperdepalma #communelife #filmmaking #filmfestival #filmsaboutDC #comingofage #eastoftheriver #25newfacesoffilm
Happy World Wildlife Day! This orphan black bear cub was in the American chestnut tree at @spiral_farm in October 2016. He won a trip to Northern BC and got to spend the Winter at the Bear Sanctuary at Northern Lights Wildlife Society #WorldWildlifeDay #plantnuttrees #forestgarden #blackbear #chestnuttree #americanchestnut #bearinchestnuttree
"Spiral Farm" will have its world premiere at the 2019 slamdance film festival so why not do a throw back Thursday!!! Here is a behind cameras still of Amanda Plummer as Dianic directed by ➡️ @tibzay ****** makeup & hair by me ➡️ @nanaloera ****** costume designer by ➡️ @el.caponi ******producer ➡️ @hoopinjer ******production manager ➡️ @kilville ******* 1st assistant director ➡️ @_harry_katz_ ******* 2nd assistant director ➡️ @kelsieadams65 ******* production sound mixer ➡️ @nico_pierce ******* prop master ➡️ @ednorwood18 and a big shout out to all the other great crew members that i do not have in IG. #mua #still #bts #picture #amandaplummer #tbt #throwback #tofilming #onset #like #follow #makeupartist #minimalmakeup #messyhair #naturallook #featurefilm #movie #film #pelicula
Viburnum trilobum #highbushcranberry #slocanvalley #permaculture #forestgarden
Coming out Jan 23, 2019: Spiral Farm, When two outsiders arrive on an isolated intentional community, seventeen-year old Anahita begins to question her role at home, and what a future out in the world-at-large could be. --- #SpiralFarm #CineNewsBot #Movies #Cinema #News #Newmovies #Upcoming
Excited for the the world premiere of @tibzay incredible #SpiralFarm @slamogram in #ParkCityUT @parkcityhotel #SupportIndieFilm #MustSeeCinema
He's back... anyone missing a white rabbit? #whiterabbit #downtherabbithole #anotherdayatthefarm #kootenaylife #permaculture
Still Winter at Spiral Farm. Photo taken a few weeks ago. #stillwinter #spiralfarm #forestgarden #kootenaywinter #slocanvalley
A huge thanks to @deadline and to the whole cast and crew of Spiral Farm. I couldn't have done this without you guys? #deadlinehollywood #spiralfarm
Sweet chestnut trees (Castanea spp.) and highbush blueberry (Vaccinium corymbosum) @spiral_farm in Fall 2017 #chestnut #nuttree #blueberry #agroforestry #permaculture #slocanvalley #kootenaypermaculture #growingfoodinbc #plantmoretrees
Viburnum trilobum American cranberry #forestgarden #foodforest #slocanvalley #kootenay
Write up about the feature Landen just shot we are super excited to be a part of this and can't wait to see the finished product !! #kidactors
Spiral Farm August 2018 #slocanvalley #kootenay #permaculture #home #sunrise
Red Oak Acorns (Quercus rubra)
Feeling Grateful for all the Farmers out there ??❤ Thank you for doing what you do! ⠀ @zocaloorganics ⠀ Reposting @organicweek: ⠀ ...⠀ "Know your farmer, know your food! Buy #local, buy #organic! #organicweek#organic#chooseorganic#certifiedorganic#health#natural#agriculture#farmer"
Beebalm (Monarda didyma) #beebalm #bergamot #herbs #slocanvalley #permaculturegarden
Slocan River Fall 2017 #slocanriver #slocanvalley #kootenaypermaculture #spiralfarm #sunset
Spiral Farm: Trailers and Videos
Learn Colors And Animal Names And Sounds With Play Doh molds Farm ZOO Animals For kids
Learn Colors with PACMAN vs Plant and Farm M\u0026M Tractor Surprise Toy Street Vehicle for Kid
Learn Colors for Children with Monster Street Vehicles Color Changing Spiral Twister HotWheels Track
Farm Animals with #Eggs and Baby Duck Cartoon for Children
Learn Colors Learn Animals with Little Baby and Farm Animals Cartoon Nurrsery Rhymes for Children
UNLIMITED ZENY FARM 2M+ Per Day (Light Granule New Trick) Ragnarok M Eternal Love
Learn Colors with PACMAN and Farm IceCream Cone Truck Surprise Toy Street Vehicle for Kid Children
Join PACMAN on the Farm as he eats M\u0026M in Surprise Toy Lollipops and transforms into Spider
[ROM] Lord Knight 700k+ Zeny Farming on Evil Druid
Learn Colors Learn Farm Animals Drink Juice with Giant Fruits and Wild Animals Cartoon for Children
Box of Wild Zoo Animals Farm animals Learn Animal Names Educational Toys For Kids
Nukra Stallion Ranjha of Dhaliwal Stud Farm At Muktsar Horse Market 2019 Maghi Mela
A spiral gold wheel to recover lots of gold!
Learn Colors with PACMAN vs Plant and Farm M\u0026M Tractor Surprise Toy Street Vehicle for Kid
Learn Colors with PACMAN and Hulk Farm Watermelon Surprise Toy Street Vehicle for Kid Children
Crochet Country Blues Baby Blanket
The dark side of agriculture in Ethiopia (1/2) | DW Documentary (Farming documentary)
Minecraft 1.13.2 Chicken Cooker - Fully Automatic Lossless \u0026 Compact Chicken Farm
Indian wedding horse:Horse Trader Interview: Rupal zoya stud farm:kesarpura
Learn Colors PACMAN and Spider Iron Man Farm Watermelon Tractor Surprise Toy for Kid Children
Learn Colors Learn Animals with Baby and Farm Animals Dive in Pool Color Cartoon for Children
Farm Animals with #Eggs and Baby Duck Cartoon for Children
Learn Colors for Children with Monster Street Vehicles Color Changing Spiral Twister HotWheels Track
Lots of Toys Farm Animals for Kids - Baby Farm Toys FInd BoyFriend Video - Learn Animals Names