Photo Gallery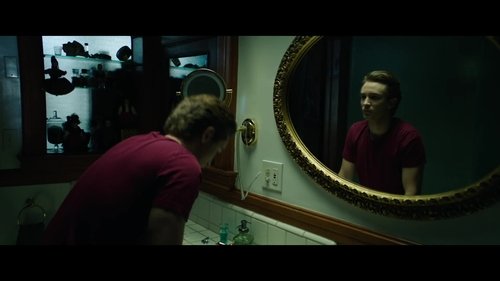 @we_watch_movies @mslinshaye #horror #slasher #gore @tonytoddofficial #tonytodd #bloody #thriller
#TheFinalWish is coming! @trailers_on5k Nationwide for a one-night Fathom Event on 01/24/18 followed by openings in select theaters across the US. Pre-sale tickets available tomorrow- https://www.fathomevents.com/events/the-final-wish?presale=662d679d65f7d92191ef184793d2e663 (link in bio as well). Currently 100% on #RottenTomatoes. Check it out! ✌️ #finaldestination #spiderman #fff #srk #nazar #horrormovie #psychothriller #newmovie #horror #MONSTAR #goosebumps #aquaman #flash #instagood #follow #like #nehakakkar #sonukakkar #tonykakkar #songs #hollywood #conjuring #annabellecreation #insidious #wrongturn #thenun #womenintheblack #mama
Excited to see the new movie directed by Timothy Woodward Jr and produced by my pal @jamescullenb premiering at @screamfestla tonight #linshaye #timothywoodwardjr #tonytodd #31daysofhalloween #31daysofhorror #nowwatching #screamfest #horror #intheaters #halloween #october
The Final Wish - movie TV spot: https://teaser-trailer.com/movie/the-final-wish/ horror movie starring Lin Shaye, Michael Welch, Spencer Locke, Melissa Bolona, and Tony Todd #thefinalwishmovie #linshaye
Dal creatore di final destination, arriva #thefinalwish
Here we go! #TheFinalWish in theaters January 24th! Currently 100% on Rotten Tomatoes, @mslinshaye (Insidious) and @michaelwelchact (Twilight) give EXTRAORDINARY performances. And @tonytoddofficial (Final Destination, Candyman) is incredible as always. Damn proud of @jeffreyareddick & Timothy Woodward Jr., and proud to be an Executive Producer on this one. • TRAILER/TIX IN PROFILE • We're NATIONWIDE with @fathomevents on 01/24/19, followed by openings in select theaters across the US. PRE-SALE tickets available NOW in my profile (www.fathomevents.com/events/the-final-wish). We're selling out quick so please snag your tix and join us for a helluva ride! ••••••••••••••••••••••••••••••••••••••••••••••••••••• For more on our plans: SuperstitionMovies.com ••••••••••••••••••••••••••••••••••••••••••••••••••••• #TheFinalWish #Superstition #Horror #LinShaye #MichaelWelch #TonyTodd #JeffreyReddick #FinalDestination #DaleGodboldo
Be careful what you wish for... #TheFinalWish in theaters nationwide JANUARY 24!! Get tickets in our profile! #Superstition #Horror #Gothic #Film
Evil Comes Home in THE FINAL WISH. @melissabolona stars in this frighteningly fresh horror flick from the creator of FINAL DESTINATION. Get your tickets today for THE FINAL WISH Fathom Event on January 24. https://bit.ly/2EFnI1m #TheFinalWish #FinalDestination #MelissaBolona #Horror #Fathom #Film
#TheFinalWish IN THEATERS JANUARY 24th! 100% on Rotten Tomatoes!! ••••••••••••••••••••••••••••••••••••••••••••••••••••• Pre-order Tix: fathomevents.com/events/the-final-wish ••••••••••••••••••••••••••••••••••••••••••••••••••••• #TheFinalWish @fathomevents #Superstition #Horror #Gothic #Film #LinShaye #TonyTodd #MichaelWelch
Feel the dread. Tickets for the special @fathomevents premium nationwide ONE-DAY screening of #TheFinalWish on January 24th are going fast. Click the link in my profile to find a theatre near you. Thanks for the support. :)? #horror #supernatural #gothic #fairytale #wishlist #djin #writer #writerslife #producer #superstition #gay #geek #approved #jimmyo @melissabolona @arrowinthehead
Excited for you to see the special screening of #TheFinalWish in theaters nationwide only on January 24th at 7:30pm. CLICK THE LINK in my profile, type in your zip code and find a theatre near you. Spread the word and thank you for supporting horror! ——————— @fathomevents @cinedigm_ent @timothywoodwardjr #horror #specialevent #screening #scary #movie #supernatural #gothic #fairytale #superstition #finaldestination #becarefulwhatyouwishfor #wish #share #djinn #gay #geek #approved #writer #writerslife #producer #livingthedream
From the creator of the Final Destination franchise comes a one night Fathom event. The Final Wish in theaters January 24th only. Check out the trailer. . . . . #horror #horroraddict #horrormovies #horrorhound #horrorcollector #horrorfilms #horrorfanatic #horrorjunkie #horrorfamily #horrorlover #horrorobsessed #horrorfan #horrorclub #horrorlife #pvdhorror #tonytodd #finaldestination #linshaye @jeffreyareddick
#Repost @superstitionmovies ・・・ #TheFinalWish in theaters JAN 24th!! #Repost @jeffreyareddick ・・・ Get your tickets for THURSDAY. The one-day exclusive nationwide screening by @fathomevents! ? on @rottentomatoes! Link in profile to theatres and tickets. ?? Much love and many scares! ?—————————— #horror #supernatural #superstition #gothic #fairytale #family #forever #wish #movie #Hollywood #dream #dreamer #fantasy #finaldestination #insidious #twilight #candyman #love #znation #writer #writerslife #geek #approved
#BREAKOUTYEAR Guess who's hitting theaters January 24th? (Drumroll please) ME! Check me out January 24 in theaters as I co-star in the movie #TheFinalWish directed by #TimothyWoodwardJr and written by Jeffrey Reddick the creator of #FinalDestination? @silversnappictures | swipe <<< for the trailer
The Final Wish . . . #movieposter #michaelwelch #spencerlocke
Prepurchase tickets today! Only on Jan 24 2019 can you see The Final Wish!!! starring @mslinshaye @tonytoddofficial @michaelwelchact @melissabolona @spencerlocke directed by @timothywoodwardjr . With a 100% on Rotten tomatoes you dont want to miss this!!! . use the link below to find a theater near you! https://www.fathomevents.com/events/the-final-wish . #8Robinsons #untamedcreativebeings #associateproducer #entrepreneurlife #entreprenuer #film #tonytodd #linshaye #melissabolona #michaelwelch #spencerlocke #timothywoodwardjr
" The Final Wish " I am in love, definitely the 25mm Cooke anamorphic is one of my favorite lens. Director Timothy Woodward jr. DP Pablo Diez AEC. January 24th in Theatres. Check it out the Trailer at my website. #DP #DOP #AEC #pablodiezaec #cinematography #setlife #shooting #movie #Hollywood #cinematographer #directorofphotography #Directordefotografia #Crew #Set #cooke #anamorphic #horror
Mine was the fault in our stars and the pursuit of happyness ??...... whats urs? . #Repost #TheFinalWish #Repost #horror #supernatural #superstition #gothic #fairytale #family #forever #wish #movie #Hollywood #dream #dreamer #fantasy #finaldestination #insidious #twilight #candyman #love #znation #writer #writerslife #geek #approved #standupcomedy #standup #livecomedy
There's nothing quite like a mother's love, even if she is possibly possessed by a demon... Don't miss the phenomenal mslinshaye in yet another powerhouse performance. #TheFinalWish in theaters THIS THURSDAY ONLY! Tickets on fathomevents & fandango. ? ?
#EXCLUSIVE Interview: @jeffreyareddick talks #TheFinalWish & Potential Sequel Possibilities https://bit.ly/2M3RZI7 #horror #genie #thejinn #finaldestination
is an upcoming English movie. The movie is about a boy. After the death of his father, Aaron returns home to help his grief-stricken mother and to confront his past. Going through his dad's belongings, he comes across a mysterious item that is more than it seems. The movie is releasing tomorrow #24jan #linshaye #michaelwelch #movieincinemanow #moviecraze #movie #movietrailer #movietime? #movietrailers #moviecritic #hollywood #horrormovie #horrorfilm #film #filmhorror #englishmovie #actor #actresses #instamovie #showtime #boxoffice #upcomingfilm #upcominghollywoodmovie
#TheFinalWish is coming! Nationwide for a one-night Fathom Event on 01/24/18 followed by openings in select theaters across the US. Pre-sale tickets available tomorrow- https://www.fathomevents.com/events/the-final-wish?presale=662d679d65f7d92191ef184793d2e663 (link in bio as well). Currently 100% on #RottenTomatoes. Check it out! ✌️
Prepurchase tickets today! Only on Jan 24 2019 can you see The Final Wish!!! starring @mslinshaye @tonytoddofficial @michaelwelchact @melissabolona @spencerlocke directed by @timothywoodwardjr . With a 100% on Rotten tomatoes you dont want to miss this!!! . use the link below to find a theater near you! https://www.fathomevents.com/events/the-final-wish . #8Robinsons #untamedcreativebeings #associateproducer #entrepreneurlife #entreprenuer #film #tonytodd #linshaye #melissabolona #michaelwelch #spencerlocke #timothywoodwardjr
Tomorrow !!!! Until the one day limited release nationwide of #TheFinalWish tickets on @fandango and @fathomevents
#Repost @jeanelie (@get_repost) #BREAKOUTYEAR Guess who's hitting theaters January 24th? (Drumroll please) ME! Check me out January 24 in theaters as I co-star in the movie #TheFinalWish directed by #TimothyWoodwardJr and written by Jeffrey Reddick the creator of #FinalDestination? @silversnappictures | I am always happy to see when one of my friends are achieving their life long goals. I am so proud and happy to see @jeanelie doing just that. I met him at the UrbanWorld Film Festival when I was volunteering in 2016. I not only got to meet him but also @stephenhillacts who was also nice. Best part though, was telling. @davidoyelowo he couldnt see his movie without a ticket. ? But his shocked face was worth the price of admission so I let him through.
Look at this sexy mutherf***er. So cool, calm, and collected. When I first met Michael I seriously thought we knew each other. Turned out I recognized him from so many movies and shows I just thought I knew him. Meanwhile he didn't know who the hell I was at all. Awkward……Luckily, Mike is so down to earth and genuine it wasn't hard to get to know him. He never had an ego on or off set. He introduced himself to everyone and talked about his girlfriend (now wife) profusely. It was just little things here and there but deep down I knew Mike was/is one of the good guys. I learned so much because of him. Which is why I'm sad I won't be making it to his movie premiere next Thursday Jan 24th ☹️??. If you're a horror fan and in Los Angeles please let me know if you would like to go in my absence! That's right, I've got a ticket for one lucky loving fan!!!!! ??. The Final Wish. Universal City Walk. 7:30pm. You may or may not recognize some other people there ;) Either way I think you'll have a great time! #fbf #znation #teammack #thefinalwishmovie
The Final Wish: Trailers and Videos
The Final Wish (2019) - Official Trailer HD
The Final Wish (2019) Horror trailer - Careful what you wish for........Seriously!!!
The Final Wish Trailer Reaction
REACTION! The Final Wish Trailer #1 - Lin Shaye Movie 2018
The Final Wish Trailer - Reaction !
The Final wish full movie19/movie trailer 2019/Jeffrey Reddick, Jonathan Doyle,William Halfon
The Final Wish (2019) | Lin Shaye, Michael Welch and Melissa Bolona
the final wish (2019)
BEST UPCOMING HORROR MOVIES Trailer (2019)
The Final Wish - In Theaters January 24
The Final Wish Full'M.o.V.i.E'2018''hd
The Final Wish Trailer - Reaction !
THE FINAL WISH Exclusive Clip (2019) Horror Movie HD
The Final Wish (2019) - Official Trailer HD
INSIDIOUS CHAPTER 5 - The Final Wish 2019 Trailer
The Final Wish Full'M.o.V.i.E'2018''hd
The Final wish full movie19/movie trailer 2019/Jeffrey Reddick, Jonathan Doyle,William Halfon
คุยตัวอย่างหนัง พรจากนรก!! The Final Wish Trailer REACTION
THE FINAL WISH: MOVIE REVIEW
The Final wish full movie19/movie trailer 2019/Jeffrey Reddick, Jonathan Doyle,William Halfon
THE FINAL WISH Exclusive Clip (2019) Horror Movie (Full-HD)
The Final Wish Full'M.o.V.i.E'2018''hd