Photo Gallery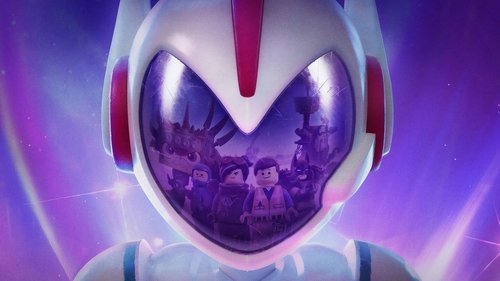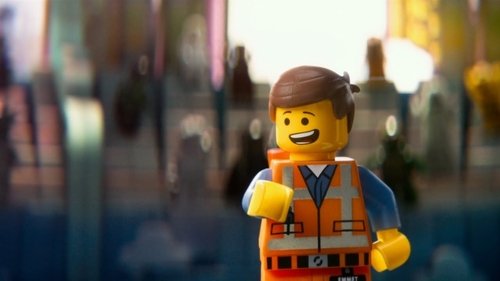 My wallet is already crying. • This looks great. Can't wait to see someone review it (or get it myself if possible) ••••••••••••••••••••••••••••••••••••••••••••••••••••• #lego #legos #thelegomovie #thelegomovie2 #unikitty #legophotography #legominifigures #legostagram #legogram #legolife #legominifigure #legolove #legofan #legoset #movie #movies #legoleaks
LINK IS IN MY BIO! This is my breakdown of The LEGO Movie 2 Videogame's first Official Teaser Trailer! #TheLEGOMovie2VideoGame #LEGOMovie2VideoGame #TheLEGOMovie2Game #LEGOMovie2Game #TheLEGOMovie2TheSecondPartVideoGame #TheLEGOMovie2TheSecondPartGame #TheLEGOMovie2TheSecondPart #LEGOMovie2TheSecondPartVideoGame #LEGOMovie2TheSecondPartGame #LEGOMovie2TheSecondPart #TheLEGOMovie2 #LEGOMovie2 #TheLEGOMovie #LEGOMovie #EmmetBrickowski #Emmet #Wyldstyle #BennyTheAstronaut #MetalBeard #Batman #UniKitty #UltraKatty #GeneralMayhem
Warner Bros. Pictures has released a new TV Spot for "The LEGO Movie 2: The Second Part." The film, which stars Chris Pratt, Elizabeth Banks, Will Arnett, Channing Tatum, Jonah Hill, Tiffany Haddish, Charlie Day, Alison Brie, Nick Offerman, Stephanie Beatriz, Maya Rudolph, Margot Robbie, Jason Momoa, Gal Gadot, Will Ferrell, Brooklynn Prince, Jadon Sand, Richard Ayoade, Ben Schwartz, Noel Fielding, Ike Barinholtz, Ralph Fiennes, Will Forte, Bruce Willis, Arturo Castro, Gary Payton and Jorma Taccone, was directed by Mike Mitchell and Trisha Gum from a screenplay by Phil Lord, Christopher Miller and Matthew Fogel. "The much-anticipated sequel to the critically acclaimed, global box office phenomenon that started it all, "The LEGO® Movie 2: The Second Part," reunites the heroes of Bricksburg in an all new action-packed adventure to save their beloved city. It's been five years since everything was awesome and the citizens are facing a huge new threat: LEGO DUPLO® invaders from outer space, wrecking everything faster than they can rebuild. [...] The battle to defeat them and restore harmony to the LEGO universe will take Emmet, Lucy, Batman and their friends to faraway, unexplored worlds, including a strange galaxy where everything is a musical. It will test their courage, creativity and Master Building skills, and reveal just how special they really are." "The LEGO Movie 2: The Second Part" will be arriving in theaters on February 8th, 2019. What are your guys' thoughts on the TV Spot? #TheLEGOMovie2TheSecondPart #MikeMitchell #TrishaGum #ChrisPratt #ElizabethBanks #WillArnett #ChanningTatum #JonahHill #AlisonBrie #TiffanyHaddish #CharlieDay #NickOfferman #StephanieBeatriz #MayaRudolph #MargotRobbie #JasonMomoa #ArturoCastro #PhilLord #ChristopherMiller #MatthewFogel #TVSpot
Lego Movie 2 minifigures found at Argos! Haven't seen them anywhere else yet so just grabbed some when I saw they had them in stock. So much for not jumping back on the Lego train.
Coming Soon To I'm Rick James Bricks: LEGO Movie 2: The Second Part: 70839 The Rexcelsior! #lego #imrickjamesbricks #legomelbourne #legopakenham #everythingisawesome #legomovie2 #afol #thelegomovie2thesecondpart
Après "Everything is Awesome" de Tegan and Sara, voici "Catchy Song" de Dillon Francis featuring T-Pain et That Girl Lay Lay issue de la BO de La Grande Aventure Lego 2. . Le 20 février au cinéma. . #LaGrandeAventureLego2 #TheLegoMovie2TheSecondPart #WAG #WarnerAnimationGroup #WarnerBrosPictures #Lego #CatchySong #DillonFrancis #TPain #ThatGirlLayLay #originalsoundtrack #bandeoriginale #song #chanson #music #musique
★ #Repost @latelateshow ?: Jan 18, 2019 ——————————————————— This Sunday, James and the cast of @thelegomovie visit @spacecampusa to see if they have what it takes to become astronauts! ?‍?? Catch it after the AFC Championship on @cbstv ——————————————————— . . @prattprattpratt #chrispratt #elizabethbanks #willarnett #jamescorden #thelegomovie #thelegomovie2 #lego ★
мαу ¢αρтυяє ѕσσиєя~ • • #thelegomovie #thelegomovie2 #legomovie2 #legomovie #lego #sweetmayhem #wyldstyle #lucy #sweet #sansation
NEW VIDEO UP NOW!!!!!! (LINK IN BIO!!!) Review for #LEGO #TheLEGOMovie2 #TheLEGOMovie2TheSecondPart polybag #30527 Lucy VS. Alien Invader! - this video was supposed to be out earlier, but I got sidetracked with some other fun things I will most likely show on monday!, this video also does not include a speedbuild (same as tomorrow) - the polybag is great for what you get, though Lucy also comes inside 2 other sets, her duel molding is wonderfull, and it's also nice to have more Duplo Invaders for a potential army that we may or may not see in the Movie! Otherwise enjoy!!!
Stand up . . . #ChrisPratt #prattprattpratt #guardiansofthegalaxy #jurassicworldfallenkingdom #thelegomovie2thesecondpart
Can't wait until February! (Swipe to see the screenshot from the trailer I attempted to recreate) . . . #lego #legos #legophotography #legophoto #legophotos #legopic #legopics #thelegomovie #legomovie #thelegomovie2 #legomovie2 #emmet #emmetbrickowski #chrispratt #trailer
This is the reason why we imagining ourselves #emmetstyle as a good family #thelegomovie2 #wyldstyle #warriorlucy #emmetbrickowski #emmetstyle #thelegomovie2
Wyldstyle . . . . . #legomovie2 #thelegomovie2 #wyldstyle #lucy #lego #legomovie #movie #film #animation #costume #costumecharacter #hollywood #la #tclchinesetheatre #wb #warnerbros #warnerbrothers #alliedglobalmarketing #alliedgm #allied #work
★ #Repost @prattprattpratt ?: Jan 24, 2019 ——————————————————— Losing my mind on this global press blitz for @thelegomovie opening Feb 8th! But at least I brought my friends to keep me company! #thelegomovie2 ——————————————————— . . @prattprattpratt #chrispratt #thelegomovie #thelegomovie2 #lego ★
??Day= MADE ?? I can't wait for the next LEGO movie to hit theatres... I am not ashamed lol ??#thelegomovie #kidatheart #movies #everythingisawesome
ѕσмє ʝαzz ωσυℓ∂'ит нυят иσω ωσυℓ∂ ιт • • #thelegomovie #thelegomovie2 #legomovie2 #legomovie #lego #flip #flop #fly #chickenrun #sweet #sansation #simple #song #over
The heroes of Bricksburg return to the big screen on February 8, in an all new action-packed adventure to save their beloved city. THE LEGO MOVIE 2: THE SECOND PART tickets are on sale now @ citycinemas.com! #movie #movies #movienight #manhattan #ues #nyc #thelegomovie #thelegomovie2 #comingsoon #cinema #ChrisPratt #ElizabethBanks #WillArnett #NickOfferman #TiffanyHaddish
Here's a new poster for #TheLegoMovie2TheSecondPart
Y'all ready for Queen Watevra Wa'nabi February 8th ?!?! ?? #Toocute #tiffanyhaddish #behindthescenes #thelastblackunicorn #sheready #success #positivevibesonly. @tiffanyhaddish
The Lego Movie 2: The Second Part: Trailers and Videos
The LEGO Movie 2 Invades FOX NFL Sunday | WB Kids
Official LEGO Movie 2 Videogame Teaser Trailer
The LEGO Movie 2: The Second Part 'Ruth Bader Ginsburg' Teaser
'Everything Is Awesome' Dance Together Music Video - THE LEGO MOVIE 2 - Music Video
NEW! LEGO MOVIE 2 Videogame Trailer! Release Date!
'Everything Is Awesome' Dance Together Music Video - THE LEGO MOVIE 2 - Music Video
Catchy Song - The Lego Movie 2: The Second Part
The Lego movie 2 New Clip
LEGO 2 - Catchy Song - Dillon Francis feat. T-Pain and That Girl Lay Lay (Official Video)
Elizabeth Banks shares her son's thoughts on her 'The Lego Movie 2' character
The LEGO Movie 2 - New - Warner Bros. UK
The LEGO Movie 2: The Second Part - 'Guys Like Me' Clip
The LEGO Movie 2: The Second Part Exclusive Movie Clip - Good Morning Apocalypseburg (2019)
THE LEGO MOVIE 2: THE SECOND PART MOD (GTA 5 PC Mods Gameplay)
QUICK look: LEGO Movie 2 Welcome to Apocalypseburg 70840
LEGO 2 - Catchy Song - Dillon Francis feat. T-Pain and That Girl Lay Lay (Official Video)
The LEGO Movie 2 The Second Part: EPK BRoll